Viking to Publish Two New Books by Hidden Figures Author Margot Lee Shetterly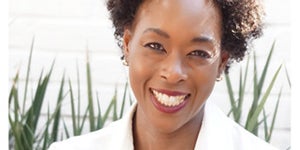 Viking is pleased to announce two new books from Margot Lee Shetterly, author of the #1 New York Times bestseller Hidden Figures. Wendy Wolf, Vice President and Associate Publisher of Viking, acquired North American rights, as well as audio and first serial, from Mackenzie Brady Watson at the Stuart Krichevsky Literary Agency. 
Ms. Shetterly says, "I couldn't be more excited to roll up my sleeves and get to work with Wendy and the Viking team.  She is an editor with deep experience shaping the kinds of stories I want to tell."
Ms. Shetterly's two new books will be examining the idea of the American Dream and its legacy by excavating stories of other "hidden figures," extraordinary ordinary African-Americans whose contributions to American history have, for one reason or another, been untold, unseen, or overlooked.
Brian Tart, President and Publisher of Viking, says, "Margot Lee Shetterly is a gifted historian and storyteller with a remarkable ability to find important, untold stories in America's history. We are thrilled to be publishing her next two books at Viking."
The first book takes place in midcentury Baltimore, a bustling city of strivers and immigrants, and chronicles two African-American households alike in power and vision. The Murphy family, owners of the Baltimore Afro-American newspaper, were the reigning monarchs of Baltimore's black society and the epitome of respectability. Willie Adams, whose original fortune came from the numbers racket, and his wife Victorine Adams, a schoolteacher turned politician, went on to become philanthropists, investors, and among the most ardent patrons of entrepreneurship and economic development in the city's African American community.  Ms. Shetterly will bring the history of Baltimore to life through the success stories of the Adamses and the Murphys, also showing the contrasting challenges faced by those left behind by redlining, lack of economic opportunity, and urban decay. In doing so, she will bring new understanding to the history of a city that represents both the upside and the shortcomings of the American dream.
Writer, researcher, and entrepreneur Margot Lee Shetterly is the author of Hidden Figures: The American Dream and the Untold Story of the Black Women Mathematicians Who Helped Win the Space Race. The acclaimed film adaptation of her book was released in 2016 and stars Taraji P. Henson, Octavia Spencer, Janelle Monae, Kirsten Dunst, and Kevin Costner. Ms. Shetterly is also the founder of the Human Computer Project, a digital archive of all of the women who worked as math and science professionals at NASA from the 1930s through the 1980s.  She is an Alfred P. Sloan Foundation fellow and Virginia Foundation for the Humanities grantee.
Posted: April 10, 2017