Vintage Books Acquires THE QUEEN'S GAMBIT Author Walter Tevis's Catalog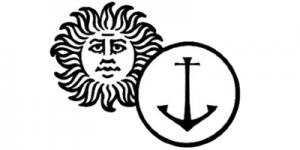 Vintage Books has made a deal to publish Walter Tevis's entire adult backlist, including a never-before-published collection of short fiction. In addition to the original story collection, The King is Dead, the deal includes The Man Who Fell to Earth (1963), currently in production as a series at Showtime; The Hustler (1959); Mockingbird (1980); The Steps of the Sun (1983); and The Color of Money (1984).
The deal was made by Vintage Books Executive Editor Edward Kastenmeier, working with the Susan Schulman Literary Agency. The books will be published in 2022 and will mark the first time that all Tevis's adult work has been in print at the same time.
Tevis and his work came back into the public conversation last year with the monumental success of the Netflix adaptation of his 1983 novel, The Queen's Gambit. The limited series won two Golden Globe Awards, two Critics Choice Awards, a SAG Award, and propelled the novel onto The New York Times bestseller list nearly forty years after its publication. The Vintage paperback of The Queen's Gambit spent twelve weeks on the Times bestseller list.
In announcing the deal, Edward Kastenmeier said, "In the wake of the tremendous success of The Queen's Gambit, we are thrilled to be bringing all of Tevis's work back into print. Those of us familiar with his writing have long known that Tevis's books have stood the test of time. This recent attention and acclaim give us the perfect opportunity to introduce him to a whole new audience."
Tevis's books have been inspiring critically acclaimed adaptations since he first began publishing. The Hustler was turned into the 1961 film starring Paul Newman. Its sequel, The Color of Money, was adapted for the screen in 1984 by Martin Scorsese, starring Newman and a then-up-and-coming Tom Cruise. The Man Who Fell to Earth was made into an iconic 1976 film starring David Bowie. The Vintage edition of The Man Who Fell to Earth will be published in advance of the new Showtime series adaptation, currently in production and featuring a cast that includes Chiwetel Ejiofor, Naomie Harris, Clarke Peters, Jimmi Simpson, Sonya Cassidy, Rob Delaney, Joana Ribeiro and Annelle Olaleye.
Posted: June 4, 2021