Volunteer Spotlight: Kimberly "KAZ" Woods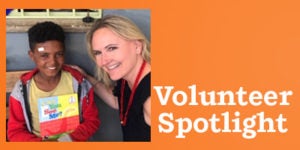 Our Igloo Volunteer Spotlight features Penguin Random House colleagues who lend their support, time, and compassion to charitable and/or not-for-profit organizations in communities near and far. These interviews provide insights into employees' experiences, as well as their passion and commitment to helping others in need.
Today, we present Kimberly "KAZ" Woods, Director of Sales, Higher Education, Penguin Random House. She recently returned from a volunteer service project in Ethiopia.
What inspires you to donate your time, energy and skills as a volunteer?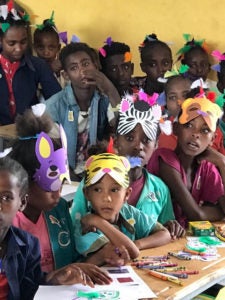 Service was a value instilled in me by my parents and the community I was raised in, so seeking opportunities was not uncommon for us. Volunteering at organizations that served the less fortunate in my city exposed me to projects, such as working at a church foodbank, helping to serve thanksgiving dinner at a homeless shelter, and collecting and creating things to donate for Hygiene Kits and Newborn Kits to be sent abroad.
The opportunity to work with ENGAGE NOW AFRICA has taken things to a whole new level, being able to travel abroad to work in remote villages. I am inspired by the people we serve. They are happy, resilient and grateful for every small thing they have, no matter how dire the circumstances. Nothing is taken for granted and everything is received with humble gratitude. I always come back from service trips enriched and filled with increased appreciation for the circumstances I was born into, and, start thinking about the next trip soon after I am back in the country.
When and how did you become involved with helping to build schools, health posts, wells and on micro-credit for young people in Africa?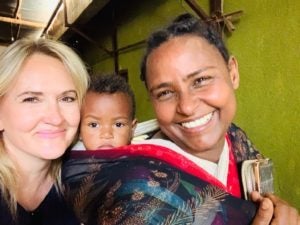 I had a friend whose mother was CEO of Engage Now at the time and she made me aware of an "expedition" she was going on the following June. The trip was a medical mission in addition to doing some work teaching people about microcredit opportunities. As soon as she said the words, I knew I wanted to be a part of it and submitted my application. That was in 2004 and I have been so fortunate to be able to go every year since. Our projects are different from year to year as are the villages we work in, but the experience is always the same – phenomenal.
What have been some of the highlights as well as the most rewarding and impactful aspects of your volunteer projects?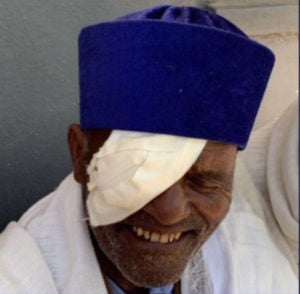 I just returned from a trip earlier this month, working in a town one hour from Addis Ababa, Ethiopia. We organized an Eye Clinic to perform Cataract operations for remote villagers. People came from as far as 150 miles away for the service with just the shirt on their back and our staff was able to perform nearly 60 successful surgeries. Several people had such impaired vision they hadn't been able to see in years, and were given the gift of sight back that week.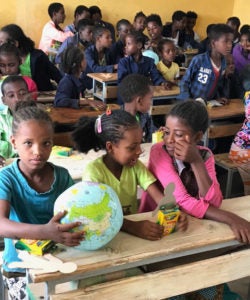 We also met with a group of women in a "mother's group". Each is saving a certain amount of money to qualify for a microcredit loan to start or expand a business, such as buying chickens to start an egg business or fattening goats to be sold at market. One woman sells vegetables and another laundry soap. Each is inspired to help provide for their family, to make sure their children have the opportunity to stay in school.
A major highlight this trip was a visit to a school we constructed last year, to teach art class for three hours. It brought us all joy!
Thanks to all at PRH who have supported me in collecting a few books from our Westminster Hurt Books program and NYC take shelves to share with our students!
For PRH colleagues who want to explore and learn more about your volunteer activities, what else would you like to share?
There are many opportunities to become involved. Those interested can learn more on the Engage Now Africa website.
The organization is on a mission to heal, rescue, and lift those in Africa, working in several different countries with unique projects based on the need.
HEAL – Healing is at the heart of Engage Now Africa. Providing access to our health posts, clinics, medical services, and clean water will save and improve lives. These are essential building blocks for self-reliance.
RESCUE – No one should be a slave. Engage Now Africa is committed to the eradication of modern slavery. We do this through rescue and rehabilitation, prosecution and prevention.
LIFT – ENA lifts and empowers individuals and families by providing K-12 schools and education, adult literacy, business and vocational training, and access to financial resources.
Do you volunteer and want to share your story with your colleagues? Want to nominate a colleague to share theirs? We would be happy to highlight your service experiences on Igloo. To set up a Volunteer Spotlight interview, please e-mail us at igloo@penguinrandomhouse.com.
A reminder: all employees in Penguin Random House US office locations are eligible to use up to two Volunteer Days per calendar year. Check out the policy here.
Posted: June 3, 2019