Watch the Official Trailer for All Ways Black (You're Not Ready)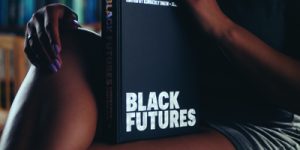 All Ways Black debuted its official trailer on social media this weekend to mark the launch of the platform. The video, which serves to highlight and celebrate the myriad expressions of Blackness in life and in books, was conceived by @allwaysblack curator Cree Myles and videographer Cody LaPlant, who drew inspiration from film and music (catch those Lemonade vibes?) to transcend the literary ecosystem.    
To watch the video, click on the screen below.
Follow @allwaysblack for more celebration, inspiration, and unexpected intersections of books and culture.
Learn more about All Ways Black here and nominate authors for promotion at allwaysblack@prh.com.
Posted: June 21, 2021