Watch What's New on Our Video Channels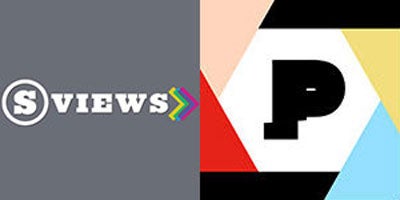 Check out a selection of new and trending videos produced by our Penguin Random House Digital Video team.  A culinary reading series, ways to resist tyranny, a beloved comedian pitching his memoir, and recommendations for books that will make you cry are featured in the videos.  Watch them below on our Signature Views, Penguin Random House Channel, and Papercuts/Read It Forward YouTube channels.
Signature Views
Tables of Contents: a culinary reading series | Signature Views Mini-Doc – The restaurant Egg in Brooklyn holds a monthly event called Tables of Contents where authors give readings, and dishes based on passages from their books are served. Chef Evan Hanczor gives an inside look at the dinner series, featuring authors Adam Gopnik, Victor LaValle, and Sarah Gerard.
5 Ways to Resist Tyranny | Author Timothy Snyder – Drawing from lessons learned in the 20th century, here are five ways to resist tyranny in the modern age. Adapted from Timothy Snyder's  ON TYRANNY (Tim Duggan Books).
Penguin Random House Channel
Norm Macdonald convinces you to buy his book BASED ON A TRUE STORY (Spiegel & Grau) – The comedian/ actor/ author tells different groups of people why they should buy his memoir.
Papercuts / Read It Forward
Sad Books | Six Picks – Read It Forward editors Abbe and Emma give six recommendations for books guaranteed to make you cry 🙁  Titles include EVERYTHING I NEVER TOLD YOU by Celeste Ng, WHERE THE LIGHT GETS IN by Kimberly Williams Paisley, A CONSTELLATION OF VITAL PHENOMENA by Anthony Marra, and three more.
Posted: August 31, 2017