Weekend Reads: Aliens!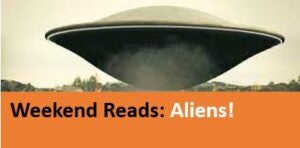 Do you have aliens on the brain? They sure do in entertainment and news media! This summer, during a meeting of the House subcommittee on National Security, the Border, and Foreign Affairs, several military officers testified that unidentified UFOs pose a threat to national security (U.S. News and World Report). In fact, most UFO sightings are debunked as tricks of light, weather balloons, etc… What we would never debunk is how fascinating it is to contemplate the possibility of life on other planets. Best to keep an open mind when you read the following new and acclaimed, fiction and nonfiction, about aliens and UFOs: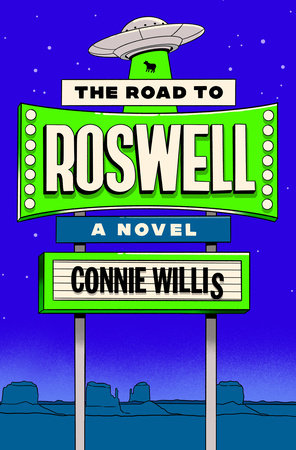 THE ROAD TO ROSWELL: A NOVEL by Connie Willis
When level-headed Francie arrives in Roswell, New Mexico, for her college roommate's UFO-themed wedding—complete with a true-believer bridegroom—she can't help but roll her eyes at all the wide-eyed talk of aliens, which obviously don't exist. Imagine her surprise, then, when she gets abducted by one. Part alien-abduction adventure, part road trip, part romantic comedy, The Road to Roswell is packed full of Men in Black, Elvis impersonators, tourist traps, rattlesnakes, chemtrails, and Close Encounters of the Third, Fourth, and Fifth kind. Can Francie, stuck in a lime green bridesmaid's dress, save the world and still make it back for the wedding?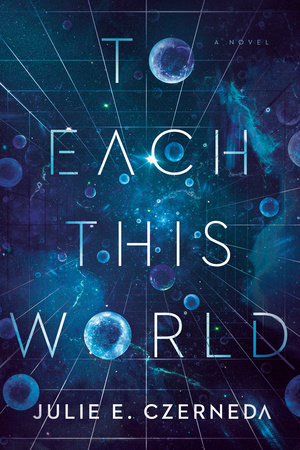 TO EACH THIS WORLD by Julie E. Czerneda
From an Aurora Award-winning author, a new sci-fi novel follows three intrepid humans caught up in a conflict that stretches across time and space. A trio of Humans must work with their mysterious alien allies to rescue any descendants they can find on those worlds. Something is out there, determined to claim the cosmos for itself, and only on Earth will Humans be safe.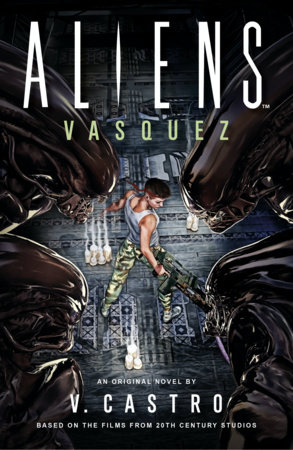 ALIENS: VASQUEZ by V. Castro
A groundbreaking Latinx Aliens novel by a rising star Latina author, featuring the fan-favorite character PFC Jenette Vasquez from the hit movie Aliens and the family she is forced to leave behind.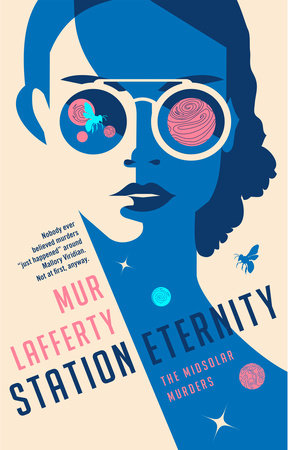 STATION ETERNITY by Mur Lafferty
Amateur detective Mallory Viridian's talent for solving murders ruined her life on Earth and drove her to live on an alien space station, but her problems still follow her in this witty, self-aware novel that puts a speculative spin on murder mysteries, from the Hugo-nominated author of Six Wakes.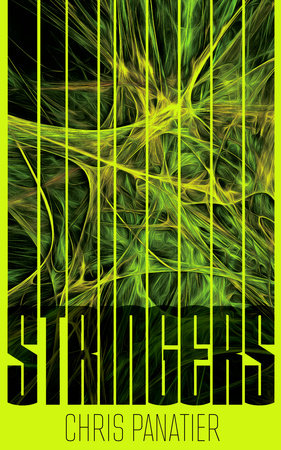 STRINGERS by Chris Panatier
A genius is abducted by an alien bounty-hunter for the location of a powerful inter-dimensional object. Trouble is, he can't remember a thing.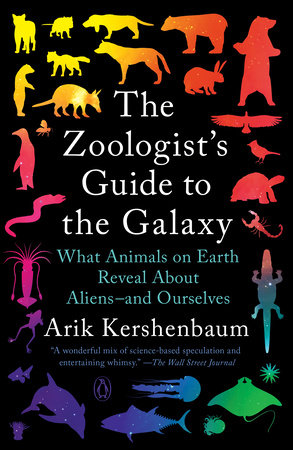 THE ZOOLOGIST'S GUIDE TO THE GALAXY: WHAT ANIMALS ON EARTH REVEAL ABOUT ALIENS—AND OURSELVES by Arik Kershenbaum
A wildly fun and scientifically sound exploration of what alien life must be like. Using his own expert understanding of life on Earth and Darwin's theory of evolution—which applies throughout the universe–Cambridge zoologist Dr. Arik Kershenbaum explains what alien life must be like: how these creatures will move, socialize, and communicate.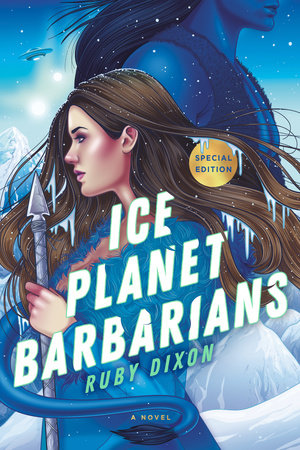 ICE PLANET BARBARIANS by Ruby Dixon
Fall in love with the out-of-this-world romance between Georgie Carruthers, a human woman, and Vektal, an alien from another planet, in this expanded edition with bonus materials and an exclusive epilogue—in print only! The first in the Ice Planet Barbarian series!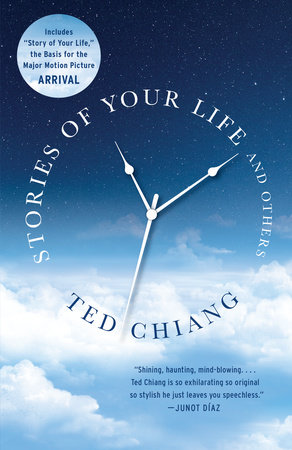 STORIES OF YOUR LIFE AND OTHERS by Ted Chiang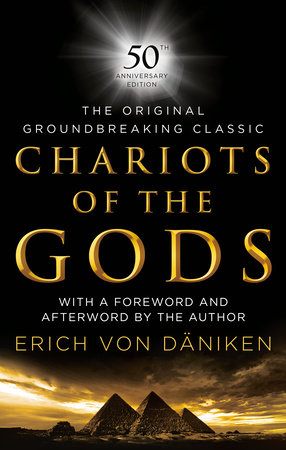 CHARIOTS OF THE GODS: 50TH ANNIVERSARY EDITION by Erich Von Daniken
Immediately recognized as a work of monumental importance, Chariots of the Gods endures as proof that Earth has been visited repeatedly by advanced aliens from other worlds. Here, Erich von Däniken examines ancient ruins, lost cities, spaceports, ufos, and a myriad of hard scientific facts that point to extraterrestrial intervention in human history.
FOR YOUNGER READERS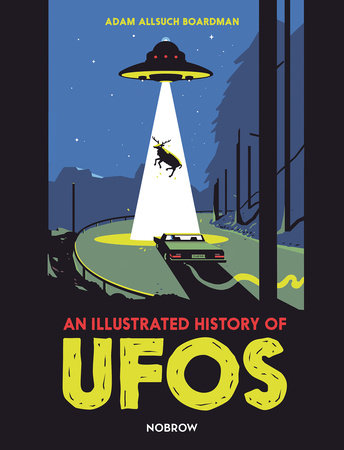 AN ILLUSTRATED HISTORY OF UFOS by Adam Allsuch Boardman
A deep dive into the world of Ufology–the study and search for extraterrestrial life–with a fun, informative, humorous look at the history of this strange world of conspiracy.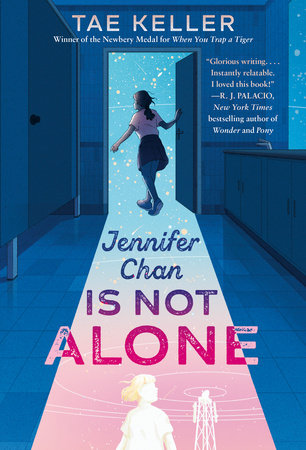 JENNIFER CHAN IS NOT ALONE by Tae Keller
In her first novel since winning the Newbery Medal for When You Trap a Tiger, Tae Keller offers a gripping and emotional story about friendship, bullying, and the possiblity that there's more in the universe than just us.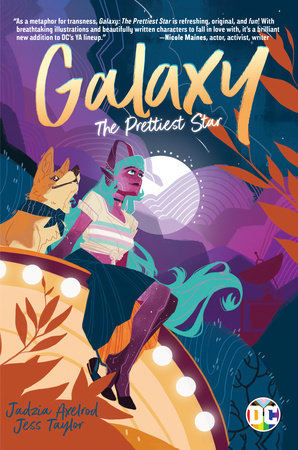 GALAXY: THE PRETTIEST STAR by Jadzia Axelrod, Jess Taylor
It takes strength to live as your true self, and one alien princess disguised as a human boy is about to test her power. A vibrant story about gender identity, romance, and shining as bright as the stars.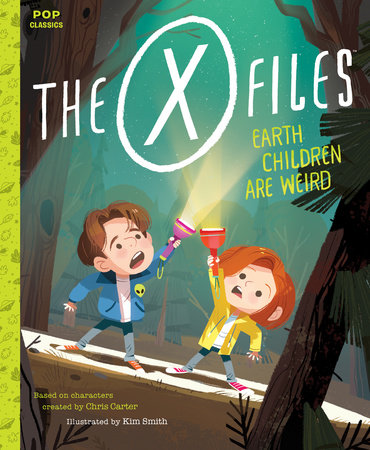 THE X-FILES: EARTH CHILDREN ARE WEIRD: A PICTURE BOOK by Kim Smith
One the most beloved TV shows of all time is now a sweet, silly, sci-fi bedtime story perfect for kids and their parents!
For more on these and other extra-terrestrial titles visit Aliens and UFOs.
---
There's a Book for That!  is brought to you by Penguin Random House's Sales department. Please follow our Tumblr by clicking here—and share this link with your accounts: theresabookforthat.tumblr.com. Thank you!
Did you see something on the news or read about something on your commute? Perhaps you noticed something trending on Twitter? Did you think: "There's a book for that!"? Then please, send it our way at theresabookforthat@penguinrandomhouse.com
Posted: August 17, 2023