Weekend Reads: "Barbenheimer"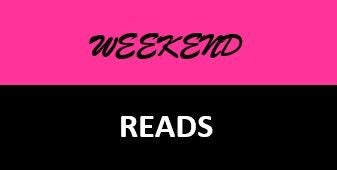 Tomorrow is July 21st, which means Barbenheimer is upon us!
If this sounds new to you, The New York Times  explained the cultural phenomenon as: "Fans have been waiting for this summer's release of two movies — 'Barbie,' from Warner Bros. and directed by Greta Gerwig, and 'Oppenheimer,' from Universal Pictures and directed by Christopher Nolan — which are both coming out on July 21, and they have been poking fun at the stark contrast in the movies' themes, moods and color schemes. The result of the release schedule is a mash-up many people may not have seen coming: Barbenheimer. Or Boppenheimer, if you will." 
Whichever summer blockbuster calls your name, whether you're Camp Gerwig  or Camp Nolan, (or you're one of the throngs of fans who've bought tickets for both movies), Penguin Random House has titles to inform and entertain. Check out our own contrasting double feature, books about the history of the atomic bomb and pink-covered #BarbieCore titles, below.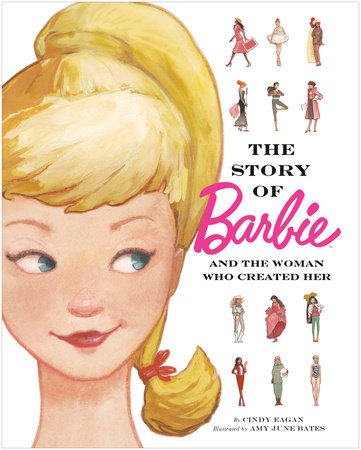 THE STORY OF BARBIE AND THE WOMAN WHO CREATED HER (BARBIE) by Cindy Eagan, Amy Bates
A beautifully illustrated picture book about Barbie–the most famous doll in the world–and her visionary creator, Ruth Handler. After noticing how her daughter played with "grown-up" paper dolls, Ruth Handler wanted to create a doll that would inspire little girls to use their huge imaginations and big dreams about their futures. While others told her it wasn't possible, Ruth Handler proved them all wrong by creating the most famous doll ever. This beautiful hardcover picture book will inspire children ages 3 to 7 to believe that anything is possible–especially with Barbie! Since 1959, Barbie has shown girls that they can live their dreams. From an astronaut to a chef to a president, she knows that girls can do anything!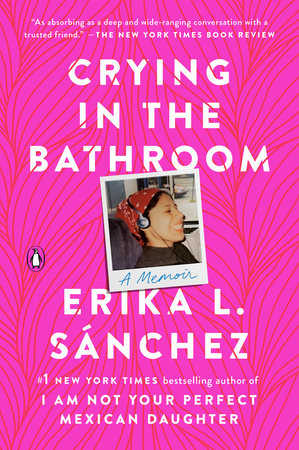 CRYING IN THE BATHROOM: A MEMOIR by Erika L. Sánchez
In these essays, Sánchez writes about everything from sex to white feminism to debilitating depression, revealing an interior life rich with ideas, self-awareness, and perception. Raunchy, insightful, unapologetic, and brutally honest, Crying in the Bathroom is Sánchez at her best—a book that will make you feel that post-confessional high that comes from talking for hours with your best friend.
"Equal parts pee-your-pants hilarity and break your heart poignancy- like the perfect brunch date you never want to end!"–America Ferrera, Emmy award-winning actress in Ugly Betty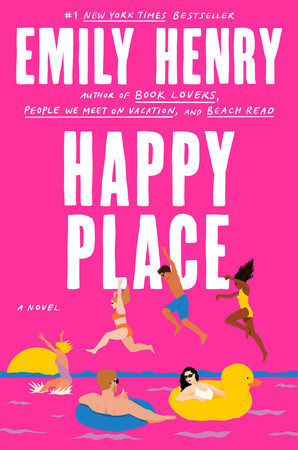 HAPPY PLACE by Emily Henry
A couple who broke up months ago make a pact to pretend to still be together for their annual weeklong vacation with their best friends in this glittering and wise new novel from #1 New York Times bestselling author Emily Henry.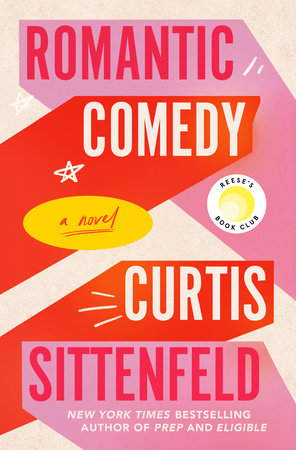 ROMANTIC COMEDY: A NOVEL by Curtis Sittenfeld
A comedy writer thinks she's sworn off love, until a dreamy pop star flips the script on all her assumptions—a hilarious, observant and deeply tender novel from the New York Times bestselling author of Eligible, Rodham, and Prep.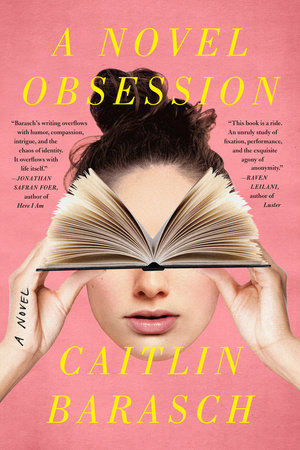 A NOVEL OBSESSION: A NOVEL by Caitlin Barasch
Twenty-four-year-old New York bookseller Naomi Ackerman is desperate to write a novel, but struggles to find a story to tell. When, after countless disastrous dates, she meets Caleb—a perfectly nice guy with a Welsh accent and a unique patience for all her quirks—she thinks she's finally stumbled onto a time-honored subject: love. Then Caleb's ex-girlfriend, Rosemary, enters the scene. As her lies and half-truths spiral out of control, and fact and fiction become increasingly difficult to untangle, Naomi must decide what—and who—she's willing to sacrifice to write the perfect ending.
---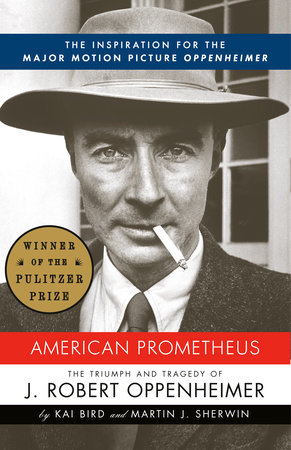 AMERICAN PROMETHEUS: THE TRIUMPH AND TRAGEDY OF J. ROBERT OPPENHEIMER by Kai Bird, Martin J. Sherwin
PULITZER PRIZE WINNER• THE INSPIRATION FOR THE MAJOR MOTION PICTURE OPPENHEIMER
The definitive biography of J. Robert Oppenheimer, one of the iconic figures of the twentieth century, a brilliant physicist who led the effort to build the atomic bomb for his country in a time of war, and who later found himself confronting the moral consequences of scientific progress. In this magisterial, acclaimed biography twenty-five years in the making, Kai Bird and Martin Sherwin capture Oppenheimer's life and times, from his early career to his central role in the Cold War. This is biography and history at its finest, riveting and deeply informative.
"A riveting account of one of history's most essential and paradoxical figures."—Christopher Nolan, Director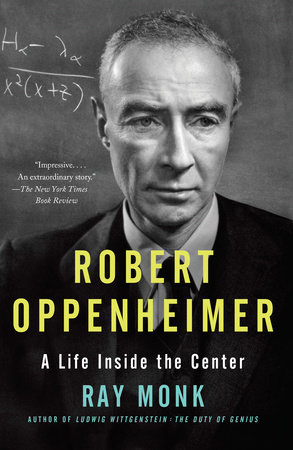 ROBERT OPPENHEIMER: A LIFE INSIDE THE CENTER by Ray Monk
An unforgettable story of discovery and unimaginable destruction and a major biography of one of America's most brilliant—and most divisive—scientists, Robert Oppenheimer: A Life Inside the Center vividly illuminates the man who would go down in history as "the father of the atomic bomb." Oppenheimer's talent and drive secured him a place in the pantheon of great physicists and carried him to the laboratories where the secrets of the universe revealed themselves. But they also led him to contribute to the development of the deadliest weapon on earth, a discovery he soon came to fear. His attempts to resist the escalation of the Cold War arms race—coupled with political leanings at odds with post-war America—led many to question his loyalties, and brought down upon him the full force of McCarthyite anti-communism. Digging deeply into Oppenheimer's past to solve the enigma of his motivations and his complex personality, Ray Monk uncovers the extraordinary, charming, tortured man—and the remarkable mind—who fundamentally reshaped the world.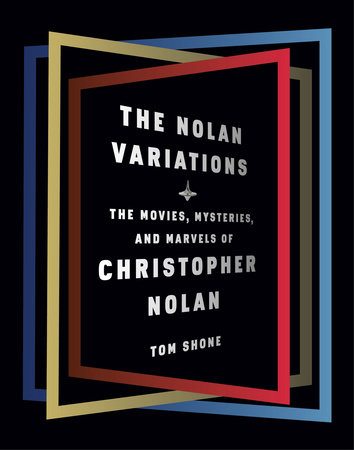 THE NOLAN VARIATIONS: THE MOVIES, MYSTERIES, AND MARVELS OF CHRISTOPHER NOLAN by Tom Shone
An in-depth look at Christopher Nolan, considered to be the most profound, commercially successful director at work today, written with his full cooperation. A rare, revelatory portrait, "as close as you're ever going to get to the Escher drawing that is Christopher Nolan's remarkable brain" (Sam Mendes).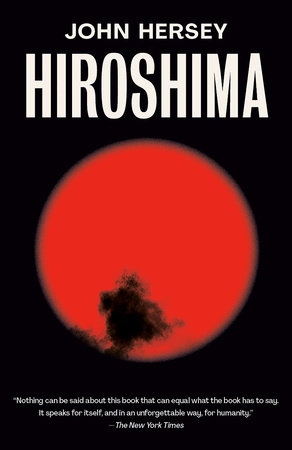 HIROSHIMA by John Hersey
Hiroshima is the story of six people—a clerk, a widowed seamstress, a physician, a Methodist minister, a young surgeon, and a German Catholic priest—who lived through the greatest single manmade disaster in history. In vivid and indelible prose, Pulitzer Prize–winner John Hersey traces the stories of these half-dozen individuals from 8:15 a.m. on August 6, 1945, when Hiroshima was destroyed by the first atomic bomb ever dropped on a city, through the hours and days that followed. Almost four decades after the original publication of this celebrated book, Hersey went back to Hiroshima in search of the people whose stories he had told, and his account of what he discovered is now the eloquent and moving final chapter of Hiroshima.
NAGASAKI: LIFE AFTER NUCLEAR WAR by Susan Southard
WINNER OF THE J. ANTHONY LUKAS BOOK PRIZE AND THE DAYTON LITERARY PEACE PRIZE
The enduring impact of a nuclear bomb, told through the stories of those who survived: necessary reading as the threat of nuclear war emerges again. A gripping narrative of human resilience, Nagasaki will help shape public discussion and debate over one of the most controversial wartime acts in history.
For more on these and related titles visit Barbenheimer
---
There's a Book for That! is brought to you by Penguin Random House's Sales department. Please follow our Tumblr by clicking here—and share this link with your accounts: theresabookforthat.tumblr.com. Thank you!
Did you see something on the news or read about something on your commute? Perhaps you noticed something trending on Twitter? Did you think: "There's a book for that!"? Then please, send it our way at theresabookforthat@penguinrandomhouse.com
Posted: July 20, 2023