Weekend Reads: Juneteenth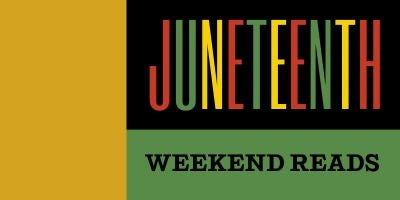 Juneteenth has never been a celebration of victory or an acceptance of the way things are. It's a celebration of progress. It's an affirmation that despite the most painful parts of our history, change is possible—and there is still so much work to do.
 —Barack Obama
Monday, June 19th, we celebrate Juneteenth:  On June 19, 1865, Union soldiers arrived in Galveston, Texas announcing that the Civil War was over, and slavery abolished. A holiday celebrating the emancipation of those who had been enslaved became an official federal holiday in 2021 when President Joe Biden signed the Juneteenth National Independence Day Act. Penguin Random House, closed Monday in observance of the holiday, publishes the following excellent books for adults and young readers that honor the occasion: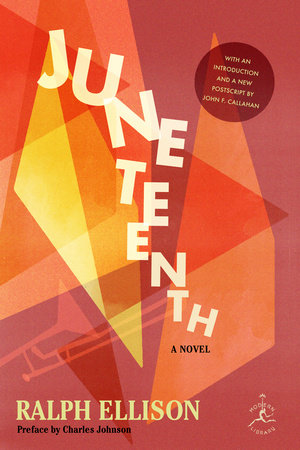 JUNETEENTH: A NOVEL by Ralph Ellison
An updated edition of the radiant, posthumous second novel by the visionary author of Invisible Man, here is the master of American vernacular–the rhythms of jazz and gospel and ordinary speech–at the height of his powers, telling a powerful, evocative tale of a prodigal of the twentieth century. With new material by John F. Callahan, who first compiled Juneteenth out of thousands of manuscript pages in 1999, and an updated introduction by National Book Award-winning author Charles R. Johnson, this brilliantly crafted, moving, and wise novel is the work of an American master.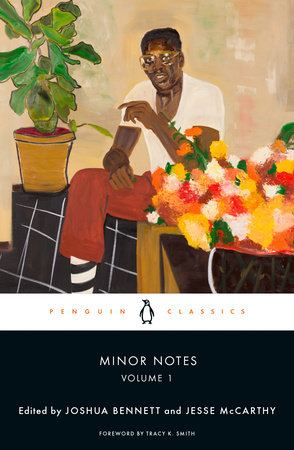 MINOR NOTES, VOLUME 1: POEMS BY A SLAVE; VISIONS OF THE DUSK; AND BRONZE: A BOOK OF VERSE edited by Dr. Joshua Bennett, Jesse McCarthy; Foreword by Tracy K. Smith
The first volume in an anthology series that amplifies the voices of unsung Black poets to paint a more robust picture of our national past, and of the Black literary imagination. The poets featured in Volume 1 are George Moses Horton, Fenton Johnson, Georgia Douglas Johnson, Henrietta Cordelia Ray, David Wadsworth Cannon Jr., Anne Spencer, and Angelina Weld Grimké.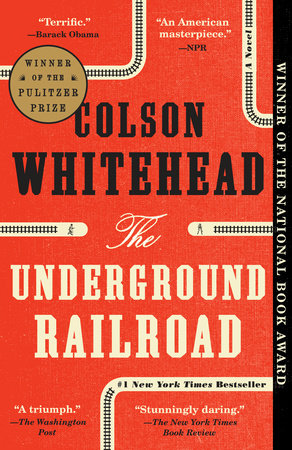 THE UNDERGROUND RAILROAD: A NOVEL by Colson Whitehead
PULITZER PRIZE WINNER • NATIONAL BOOK AWARD WINNER • "An American masterpiece" (NPR) that chronicles a young slave's adventures as she makes a desperate bid for freedom in the antebellum South. • The basis for the acclaimed original Amazon Prime Video series directed by Barry Jenkins.
As Whitehead brilliantly re-creates the terrors of the antebellum era, he weaves in the saga of our nation, from the brutal abduction of Africans to the unfulfilled promises of the present day. The Underground Railroad is both the gripping tale of one woman's will to escape the horrors of bondage—and a powerful meditation on the history we all share.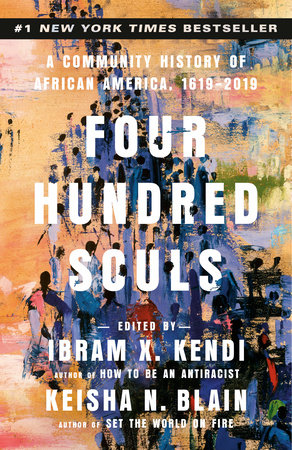 FOUR HUNDRED SOULS: A COMMUNITY HISTORY OF AFRICAN AMERICA, 1619-2019 edited by Ibram X. Kendi, Keisha N. Blain
A "choral history" of African Americans covering 400 years of history in the voices of 90 writers, edited by the bestselling, National Book Award-winning historian Ibram X. Kendi and award-winning historian Keisha N. Blain. They've gathered together ninety Black writers from all disciplines to tell one of history's great epics: the journey of African Americans from 1619 to the present. With lyrical interludes from ten poets, eighty writers take on a five-year period of that four-hundred-year span, exploring their periods through a variety of techniques: historical essays, short stories, personal vignettes, and fiery polemic. This comprehensive, dynamic, single-volume work is an essential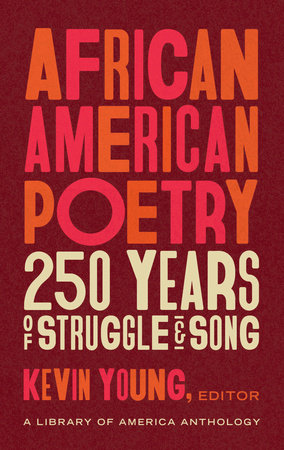 AFRICAN AMERICAN POETRY: 250 YEARS OF STRUGGLE & SONG edited by Kevin Young
A literary landmark from Library of America: the biggest, most ambitious anthology of Black poetry ever published, gathering 250 poets from the colonial period to the present. Across a turbulent history, from such vital centers as Harlem, Chicago, Washington, D.C., Los Angeles, and the Bay Area, Black poets created a rich and multifaceted tradition that has been both a reckoning with American realities and an imaginative response to them. Capturing the power and beauty of this diverse tradition in a single indispensable volume, African American Poetry reveals as never before its centrality and its challenge to American poetry and culture.
FOR YOUNGER READERS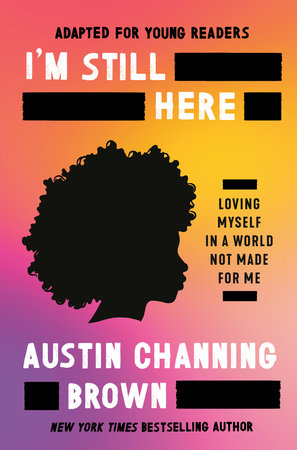 I'M STILL HERE (ADAPTED FOR YOUNG READERS) LOVING MYSELF IN A WORLD NOT MADE FOR ME by Austin Channing Brown
In this adaptation of her bestselling and critically acclaimed memoir, Austin Channing Brown explores how America's racial dynamics show up in the classrooms, friend groups, and conversations kids inhabit every day. "I love being a Black girl," she writes. "And sometimes being a Black girl in America is hard." Covering topics like representation, self-love, allyship, and being Black in public, Channing Brown helps kids nourish their identity and make sense of how they fit into the world.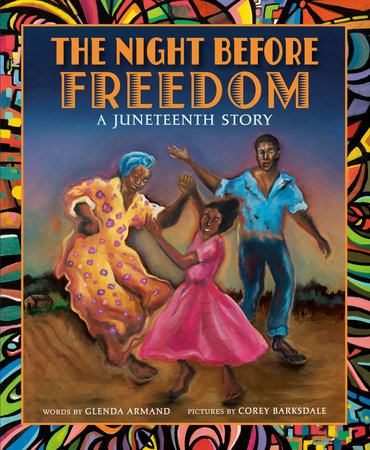 THE NIGHT BEFORE FREEDOM: A JUNETEENTH STORY by Glenda Armand; Illustrated by Corey Barksdale
The signing of the Emancipation Proclamation by President Abraham Lincoln meant that all enslaved persons within the rebellious states would be free as of January 1, 1863. However, people in Texas did not receive the news of their emancipation until two and a half years later—on June 19, 1865. Grandma tells the story of anticipation, emancipation, and jubilation just as it was told to her many years before by her own grandmother, Mom Bess. As a six-year-old, Bess had experienced the very first Juneteenth. Before that day, she could only imagine what liberty would look like. But once freedom arrived, would it live up to a little girl's dreams?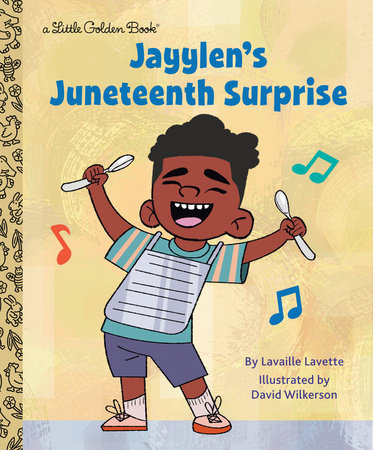 JAYYLEN'S JUNETEENTH SURPRISE by Lavaille Lavette, David Wilkerson
This inspiring Little Golden Book tells the story of one young boy's first experience celebrating Juneteenth.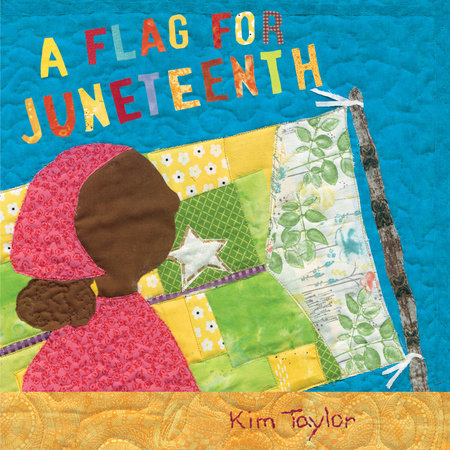 A FLAG FOR JUNETEENTH by Kim Taylor
A Flag for Juneteenth depicts a close-knit community of enslaved African Americans on a plantation in Texas, the day before the announcement is to be made that all enslaved people are free. Debut author and artist Kim Taylor sets this story apart by applying her skills as an expert quilter. Each of the illustrations has been lovingly hand sewn and quilted, giving the book a homespun, tactile quality that is altogether unique.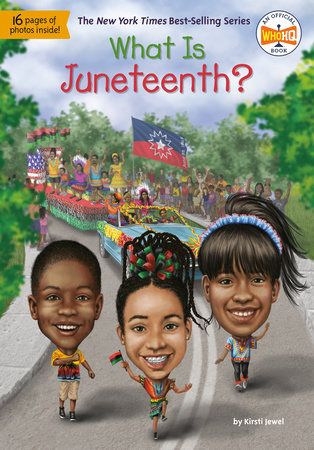 WHAT IS JUNETEENTH? by Kirsti Jewel, Who HQ, Manuel Gutierrez
Author Kirsti Jewel shares stories from Juneteenth celebrations, both past and present, and chronicles the history that led to the creation of this joyous day. With 80 black-and-white illustrations and an engaging 16-page photo insert, readers will be excited to read this latest addition to Who HQ!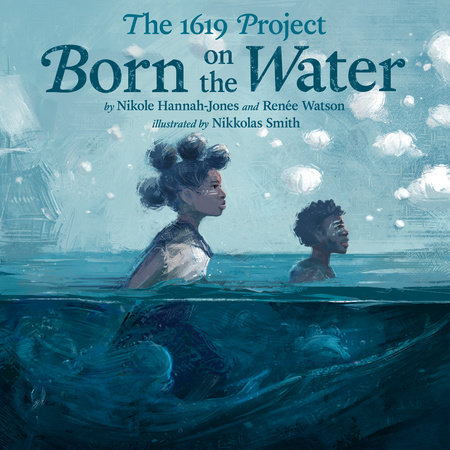 THE 1619 PROJECT: BORN ON THE WATER by Nikole Hannah-Jones, Renée Watson, Nikkolas Smith
The 1619 Project's lyrical picture book in verse chronicles the consequences of slavery and the history of Black resistance in the United States, thoughtfully rendered by Pulitzer Prize-winning journalist Nikole Hannah-Jones and Newbery honor-winning author Renée Watson. A young student receives a family tree assignment in school, but she can only trace back three generations. Grandma gathers the whole family, and the student learns that 400 years ago, in 1619, their ancestors were stolen and brought to America by white slave traders. But before that, they had a home, a land, a language. She learns how the people said to be born on the water survived.
For more on these and related titles visit Juneteenth
---
There's a Book for That! is brought to you by Penguin Random House's Sales department. Please follow our Tumblr by clicking here—and share this link with your accounts: theresabookforthat.tumblr.com. Thank you!
Did you see something on the news or read about something on your commute? Perhaps you noticed something trending on Twitter? Did you think: "There's a book for that!"? Then please, send it our way at theresabookforthat@penguinrandomhouse.com
Posted: June 15, 2023