When Your First Novel is Challenged by Your Hometown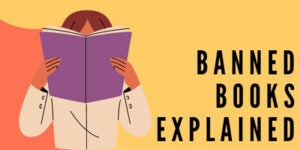 Banned Books Explained  is a series where we put the focus on a banned book and dissect the context which lead to the title being banned or challenged. This week, we'll be looking at John Green's bestselling LOOKING FOR ALASKA (Dutton).
In 2016, John Green's LOOKING FOR ALASKA landed on the American Library   Association's Top Ten Challenged Books, and today, the YA novel faces a newer, concerted effort to ban it in the author's Florida hometown.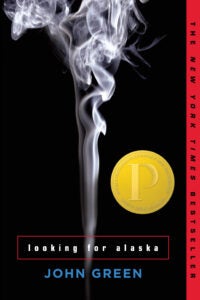 The 2022 Florida Midterm Primaries were closely watched. In Orlando, the city John Green was raised in, the Orange County School District 3 saw an unusually televised race between two candidates.
A candidate, also a member of Moms for Liberty, had singled out two books: LET'S TALK ABOUT IT and LOOKING FOR ALASKA. The former functions as a guide for teenagers figuring out their changing bodies, sexuality, etc. The latter contains a scene that has been challenged many times and mis-categorized as sexually explicit.
Today, the candidate is pushing for explicit books to be removed from school libraries, while her opponent attempts to shed light on the complex and intentional library screening system already in place – which includes a recent policy signed into law this March, HB1467, allowing Florida parents  to broadly access, review and challenge books  and material used for instruction or held by school libraries.
The result has been that some Florida school districts are actively discouraging teachers from making new book purchases or from accepting book donations, until media specialists can be put in place and the law can be entirely interpreted. In 2022, PEN America found that only Texas had more book bans or attempts than Florida.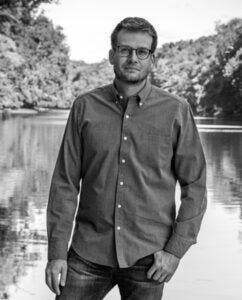 John Green, himself, responded, "I just don't think LOOKING FOR ALASKA is pornography, and I feel reading it that way is a little weird. So yeah, please don't ban my books in my hometown."
See John Green's entire take here.
In a 2015  video, Green had also explained, "Text is meaningless without context. What usually happens with LOOKING FOR ALASKA  is that a parent chooses one page of the novel to send to an administrator and then the book gets banned without anyone who objects to it having read more than that one particular page."
While there is no such thing as a neutral education, the right to read and the right to access materials are rights that  cannot be taken for granted. But you can do your part by staying informed! Click here for small steps you can take to stay aware.
Have you read a banned book recently? Email igloo@penguinrandomhouse.com with your book recommendations. We'd love to feature your suggestion in our next installment.
Posted: October 21, 2022