Whitehead, Williams, Enríquez Among Our 2021 Kirkus Prize Finalists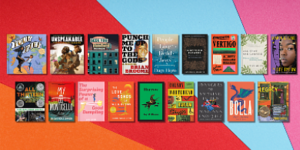 Kirkus Reviews has announced the finalists for its eighth annual Kirkus Prize in the categories of fiction, nonfiction, and young readers literature, including seven books published by Penguin Random House imprints and one title by a Penguin Random House Publisher Services client publisher.
The winners, each receiving a $50,000 prize, will be announced at a virtual ceremony live-streamed from the Austin Public Library in Austin, Texas, on Thursday, October 28. The Kirkus Prize competition was created in 2014 to celebrate quality writing and Kirkus Reviews' more than 80-year legacy of literary criticism.
Our finalists:
Fiction
Nonfiction
Young Readers Literature
Middle Grade:
Congratulations to our finalists, as well as their editors and publishers.
To view the complete list of 2021 Kirkus Prize finalists, click here.
Posted: September 14, 2021