WINNERS TAKE ALL Named 800-CEO-READ Business Book of the Year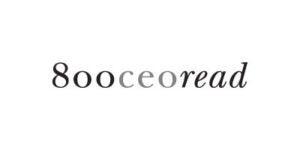 Anand Giridharadas's WINNERS TAKE ALL: The Elite Charade of Changing the World (Alfred A. Knopf) has received the 800-CEO-READ Business Book of the Year Award for 2018. The award was presented last week at the company's annual industry gathering in New York City.
"WINNERS TAKE ALL provides the impetus many of us seek when we read: it challenges our biases, it prompts us to ask questions of ourselves and others, it spurs us to consider a subject in a wholly different way," said CEO Rebecca Schwartz of the award-winning book. "Such a book can make us uncomfortable but that, at least in part, is its purpose."
Added juror and Marketing Director Blyth Meier: "During this time of unprecedented inequality, Giridharadas challenges the viewpoint that one can address societal ills while preserving the system that brought them about. If philanthropists really want to address poverty, why do the businesses that made their foundations' fortunes fight against workers rights? If CEOs advocate for stable democracies overseas, why do they avoid the taxes that would strengthen our government at home? If entrepreneurs bill themselves as the ultimate 'changemakers' in our society, why do they claim that fundamental change in our public institutions is impossible? Laying bare the myths and failings of elites across the political spectrum, Winners Take All provides a clarion call to challenge the current power structures and re-engage in the habit of democracy."
Anand Giridharadas is the author of two previous books: The True American: Murder and Mercy in Texas and India Calling: An Intimate Portrait of a Nation's Remaking. He was a foreign correspondent and columnist for The New York Times from 2005 to 2016, and has also written for the International Herald Tribune, The Atlantic, The New Republic, and The New Yorker. He is a Henry Crown Fellow of the Aspen Institute, an on-air political analyst for NBC News MSNBC, and a former McKinsey analyst. He is a visiting scholar at the Arthur L. Carter Journalism Institute at New York University and has spoken on the main stage of TED. His writing has been honored by the Society of Publishers in Asia, the Poynter Fellowship at Yale, and the New York Public Library's Helen Bernstein Award. Born in Cleveland, Ohio, and educated at the University of Michigan, Oxford, and Harvard, Giridharadas now lives in Brooklyn, New York.
As previously announced, 800-CEO-READ also presented the fifth annual Jack Covert Award for Contribution to the Business Book Industry to Portfolio author Seth Godin. (Read our Igloo story here.) The Jack Covert Award is named for the company's now-retired founder and president. Covert played a major role in the expansion of the business book industry and the award recognizes others central to the industry's growth and success.
Posted: January 22, 2019