WMG to Present "Rockstar Women Forging New Paths in Book Publishing" Virtual Event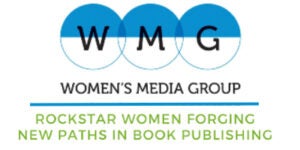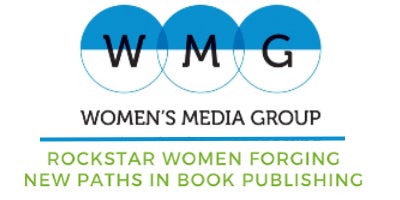 The Women's Media Group (WMG) is presenting "Rockstar Women Forging New Paths in Book Publishing" via Zoom on Tuesday, March 1, 6:00-7:30 pm (ET). Dominique Raccah, CEO of Sourcebooks, will moderate the panel, which also includes Jennifer Goldstein, Head of Books at A Kids Book About; Lavaille Lavette, President & Publisher at Ebony Magazine Publishing; and Cindy Spiegel, Partner and CEO of Spiegel & Grau.
This virtual event is free for WMG members, $15 for non-members. To register, click here.
Attendees will hear stories from top women leaders who are breaking barriers in book publishing today. These inspiring women started their own publishing companies or grew their businesses and will share their innovative, entrepreneurial approaches to storytelling. Learn about how they are going beyond the page with customized publishing platforms, podcasts, audiobooks, and film adaptations.
Meet the panelists: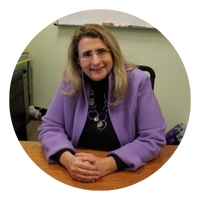 Dominique Raccah is the entrepreneurial Publisher and CEO of Sourcebooks, the company she founded from her home in 1987. Originally a source of financial information for bankers, Sourcebooks, under Dominique's leadership, has become a continuously growing, pioneering general book publishing house that happily produces everything from adult and teen fiction to top titles in children's books to baby names and college guides. The publisher has created scores of New York Times bestsellers, hundreds of national bestsellers, and #1 selling titles in perennial categories. Sourcebooks today has over 130 employees, publishes more than 350 new titles each year, and is proud to be one of the top book publishers in America. It is the largest woman-owned book publisher in the country as well as the largest trade book publisher in Chicago. Dominique has been widely recognized as a leader in innovation in book publishing–Sourcebooks has won every innovation award that the industry gives–as well as in the field itself, being named Publishers Weekly's Person of the Year in 2016.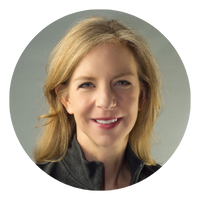 Jennifer Goldstein is Head of Books at A Kids Company About, which is a new kind of media company built on telling stories which feature diverse voices on topics that matter to kids like racism, anxiety, belonging, and empathy. Jennifer is a proud member of the thriving Chicago publishing community. She was Publisher & EVP of Phoenix International Publications, and Publisher for Agate Publishing for a short and wonderful time. She began her publishing career at Publications International, where she grew with the company for 20+ years and was an integral force in their children's book growth. As Executive Vice President (EVP), Creative for Children's Books, Sound Books, ebooks, Apps, and Learning, Jennifer led a strong creative team making books that made a difference in children's lives with amazing children's partners such as Sesame Workshop, The Walt Disney Company, Nickelodeon, Marc Brown Studios, Scholastic, and many more.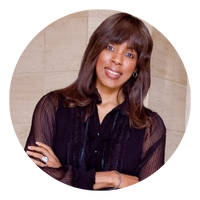 Lavaille Lavette is currently the President & Publisher at Ebony Magazine Publishing. She is a New York Times bestselling publisher/editor and the author of several bestselling books including the children's book series, The Adventures of Roopster Roux. "The Roux" a chain of convenience stores based on the Roopster Roux book series, launched in 2021. Lavaille is a social entrepreneur who advocates for educational issues. She served as special advisor to Former U.S. Secretary of Education Dr. Rod Paige. She is a Founding Principal of The Daymond John Center For Entrepreneurship as well as a Founding Board Member and the first President of the Luanda Africa Sister City Association, and co-founder of Every Child An Author. Ebony Magazine Publishing is doing a line of books in partnership with Sourcebooks.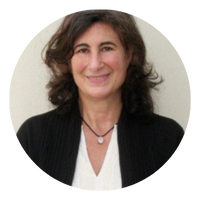 Cindy Spiegel was a founding editor of Riverhead Books and later became Co-Publisher of Riverhead with Julie Grau, with whom she went on to co-found Spiegel & Grau. She has launched the literary careers of writers including James McBride, Khaled Hosseini, Bryan Stevenson, Chang-rae Lee, Gary Shteyngart, Alex Garland, Sana Krasikov, Philipp Meyer, Kathleen Norris, ZZ Packer, Domenica Ruta, and Danzy Senna and edited bestselling books by Yuval Noah Harari, Harold Bloom, Steven Rinella, Dan Pink, Sara Gruen, Yann Martel, and Anne Lamott, among many others. She sits on the board of Archangel Ancient Tree Archive and on the advisory board of Columbia Global Reports. She is co-editor of the anthology Out of the Garden: Women Writers on the Bible.
All proceeds from this program will benefit the Women's Media Group Educational Foundation.
For more details, click here.
Posted: February 25, 2022