WOW! 4 PRH Pulitzer Prize Winners: Gage, Hsu, Samuels and Olorunnipa, Diaz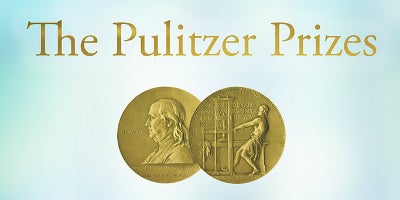 The unmatched Penguin Random House Pulitzer Prize tradition and achievement continues. William Faulkner, Eudora Welty, John Steinbeck, Ron Chernow, Anne Applebaum, Colson Whitehead (twice). These are just a few of the Penguin Random House authors whose work has been honored with a Pulitzer, the most prestigious annual prize in American letters. Joining our previous 133 winners are these 2023 recipients, in four of the six Letters categories, announced May 8 at Columbia University, by Administrator Marjorie Miller.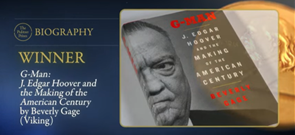 Biography:
G-MAN: J. Edgar Hoover And The Making Of The American Century by Beverly Gage (Viking hardcover & E-book; Penguin Audio)
Edited by Wendy Wolf.
Pulitzer Citation "A deeply researched and nuanced look at one of the most polarizing figures in U.S. history that depicts the longtime FBI director in all his complexity, with monumental achievements and crippling flaws."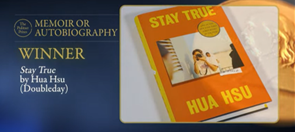 Memoir or Autobiography:
STAY TRUE: A MEMOIR by Hua Hsu (Doubleday hardcover & E-book; Random House Audio)
Edited by Thomas Gebremedhin.
Pulitzer Citation "An elegant and poignant coming of age account that considers intense, youthful friendships but also random violence that can suddenly and permanently alter the presumed logic of our personal narratives."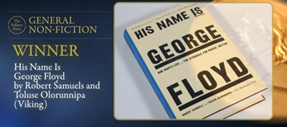 General Nonfiction:
HIS NAME IS GEORGE FLOYD: One Man's Life And The Struggle For Racial Justice by Robert Samuels and Toluse Olorunnipa, (Viking hardcover & E-book; Penguin Audio)
Edited by Ibrahim Ahmad.
Pulitzer Citation "An intimate, riveting portrait of an ordinary man whose fatal encounter with police officers in 2020 sparked an international movement for social change, but whose humanity and complicated personal story were unknown." (Moved by the Pulitzer Board from the Biography category.)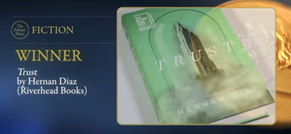 Fiction: (Co-Winner)
TRUST by Hernan Diaz (Riverhead hardcover, paperback & E-book; Penguin Audio)
Edited by Sarah McGrath,
Pulitzer Citation "A riveting novel set in a bygone America that explores family, wealth and ambition through linked narratives rendered in different literary styles, a complex examination of love and power in a country where capitalism is king."
The Pulitzer judges also recognized as Finalists:
Biography Finalists:
Memoir or Autobiography Finalist:
General Nonfiction Finalists:
We are excited to congratulate our authors Beverly Gage, Hua Hsu, Robert Samuels and Toluse Olorunnipa, and Hernan Diaz, their publishers Viking, Doubleday, and Riverhead, and their editors Wendy Wolf, Thomas Gebremedhin, Ibrahim Ahmad, and, Sarah McGrath, as well as our Pulitzer Finalists, upon joining the PRH Pulitzer honor roll.
Click here for a complete list by category of PRH Pulitzer recipients over the past century.
Posted: May 9, 2023