WWE Champion and Global Celebrity John Cena to Make Publishing Debut with RHCB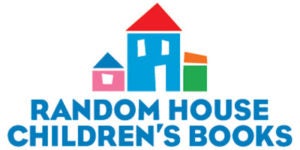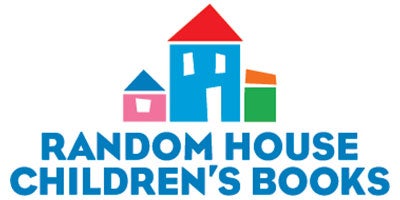 Random House Books for Young Readers, an imprint of Random House Children's Books, will publish a line of books written by globally beloved WWE champion, movie star, multi-talented entertainer, and philanthropist John Cena. The acquisition was announced today by Mallory Loehr, Senior Vice President, Publisher, Random House Books for Young Readers Group. Worldwide publishing rights were acquired from Jennifer Joel, ICM Partners.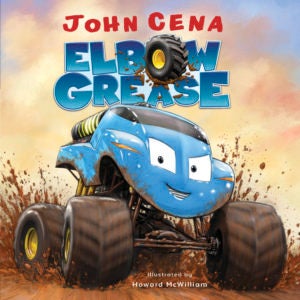 Inspired by John Cena's own experiences growing up with four brothers, the books feature a hilarious family of monster trucks and promote values of perseverance and believing in oneself—which are central to Cena's personal life credo. The first to launch will be the ELBOW GREASE picture book this fall on October 9, with a first printing of 250,000. Readers are introduced to a little monster truck with a big problem—he is smaller than his four brothers, but on a mission to prove that he has the guts, grit, and gumption to do big things. Howard McWilliam (I Need My Monster) will illustrate. Full of high-octane images and a new character to cheer for, Cena's debut is a fun and fast-paced book that proves to kids that a little Elbow Grease can go a long way.
"With ELBOW GREASE and the books to follow, I want to offer kids a fun and engaging way to learn about the power of ambition, dedication, and heart," says Cena. "These concepts have been transformative in my life, from my childhood up to now, and it's so important to me to pass the positivity on and help our youngest generation see that right mindset is key to achievement.
Following the picture book release will be a full range of multi-format books, including board, Step into Reading early readers, and novelty formats, all featuring Elbow Grease and his boisterous brothers: Pinball, Flash, Crash, and Tank.
"We are beyond thrilled to have John Cena and Elbow Grease at Random House to inspire kids—and grown-ups!—to never give up and to be true to themselves," says Loehr. "The character Elbow Grease has John's sense of humor and scrappiness, so our books will be lots of fun for children as well as imparting valuable lessons that parents and teachers will appreciate and love."
The book launch and program will be supported by an extensive national marketing and publicity campaign. Follow #ALittleElbowGrease and connect with John Cena via Facebook, Twitter, and Instagram at @JohnCena.
Cena is best known as the face of the WWE, where he is a 16-time world champion, as well as an actor and television personality. His most recent films include Ferdinand (2017) and Daddy's Home 2 (2017). In 2018, he will appear in the upcoming Transformers spin-off Bumblebee and voice a role in Nickelodeon's new Rise of the Teenage Mutant Ninja Turtles series, and he will host the Nickelodeon Kids' Choice Awards for the second year in a row.
Howard McWilliam is the illustrator of eight picture books. His first, I Need My Monster, won seven state young readers' prizes and has been translated into five languages. His other works include the popular What if You Had series; Hey, That's My Monster; Schmelf the Hanukkah Elf; and When a Dragon Moves In.
Posted: February 6, 2018