You Can Find Cai Emmons' Favorite Books Under Her Bed
T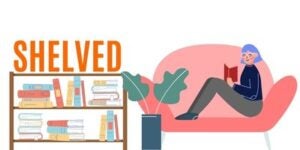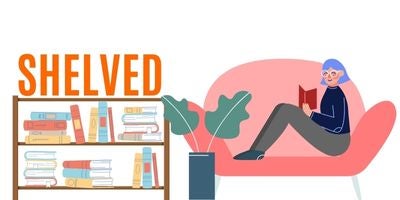 oday, we bring you Cai Emmons, novelist and author of the fall 2022 release, UNLEASHED (Dutton), set amid California's wildfire season, a vivid and magical novel following a family in crisis thrust on a collision course with the world around them that has an outcome beyond their wildest imaginings . . .  
Favorite reading spot and why?
I love to read in bed, propped partly upright up on pillows, legs covered. My husband refers to this as my "cockpit," as it has become my favorite place to operate, the place where I write and read and meditate and think. From here I have a view out through the windows of the French doors to the front yard where the last of the tomatoes and grapes are ripening, and some of the needles of two giant redwoods have begun to brown. I can see our driveway too, so I know if someone is approaching the house. What I like about being in the bedroom to read is that it's a place that defies interruption—no one dares to walk in without knocking. It has become like an extension of my mind, the bed covered with things I'm reading and writing. I have built-in bookshelves in here, and under the bed is a Tupperware tub containing special books, the ones that have affected me deeply and whose magic I can still return to by reading a page or two. I can read in other places, but they never approach the pleasure of reading in my bed.
What genre are we most likely to find on your bookshelf?
My bookshelves are filled predominantly with fiction. All my life that has been my first choice for reading, so it is no surprise that that is what I most love to write. I have sections for nonfiction, poetry, and drama, but 90% of my books are fiction. Recently, however, that has begun to shift a little. I have found myself being more drawn to memoir than ever before. I am in a small writing group: two fiction writers, including myself, and one memoirist. Reading the essays and books of this memoirist, Debra Gwartney, has made me appreciate the genre more than I ever did, and it has inspired me to study the craft. That has been enormously helpful in writing my weekly blog which chronicles my life as a writer navigating ALS.
What's the bookstore from your childhood?
We did not frequent bookstores when I was a child because we had such a terrific library in the small Boston suburb where I grew up. It was a red brick building at the center of town, built in 1884. The children's librarian, Heddy Kent, was a wiry energetic woman who knew how to make children feel comfortable and always guided me to books I liked. Once I moved beyond the entrancing tiny editions of the Beatrix Potter, she turned me on to books like HALF MAGIC, THE SATURDAYS, A WRINKLE IN TIME, and THE SECRET GARDEN. Every year there was a contest for kids to make a diorama of your favorite book. I can still picture the prize-winning diorama I made of MR. POPPER'S PENGUINS! Some of my fondest memories from childhood are from that library.
Is there a work you always return to? (Film, theater, book?)
There are a number of works I revisit regularly, pulling them from under my bed—Rumer Godden's THE RIVER, Marilynne Robinson's HOUSEKEEPING, James Salter's LIGHT YEARS, Colum McCann's TRANSATLANTIC, J.M. Coetzee's DISGRACE, Kent Haruf's PLAINSONG, the poetry of Neruda and Whitman and Rumi—but my "touchstone writer" is Alice McDermott. I have read all her work, and have often used it in teaching grad students. What I admire about her writing is its simplicity and humility. She writes about "ordinary" people leading ostensibly "ordinary" lives; often, though not always, she eschews high event. In these quiet narratives of people wrestling with relationships, loss and grief, spiritual questions, along with the demands of daily life, her short novels are elegiac and always touch on issues that are universal. I have the utmost admiration for her and her entire body of work, and I find it very grounding in our clamorous world.
Cai Emmons is the author of six novels— HIS MOTHER'S SON, THE STYLIST, WEATHER WOMAN, SINKING ISLANDS, UNLEASHED and LIVID—and a story collection, VANISHING. She holds a BA from Yale University and two MFAs, one from New York University in film and the other from the University of Oregon in fiction. Before turning to fiction, Emmons wrote plays and screenplays. Winner of a Student Academy Award, an Oregon Book Award, and the Leapfrog Global Fiction Prize, and finalist for the Narrative, The Missouri Review, and the Sarton awards, she has taught at a variety of institutions, most recently in the creative writing program at the University of Oregon. She lives in Eugene, Oregon.
Shelved seeks to connect our Penguin Random House authors with their biggest fans: you! We ask our authors for snapshots of their bookshelves, and ask them about their reading habits.
Posted: November 3, 2022