Zadie Smith's Powerful New Personal Essays "Capture the Uneasiness of Our Modern Moment"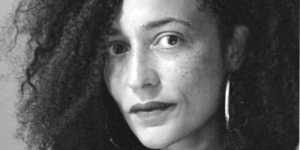 Our new Igloo Book Buzz selection is Zadie Smith's INTIMATIONS, a short, powerful volume of six new essays, all written this year — a series of deeply personal responses to the ever-changing experience of coronavirus, lockdown, and the recent civil unrest in the face of systematic injustice.
Penguin Press President & Editor-in-Chief Ann Godoff says, "For almost 25 years, Zadie Smith has knocked me out. It struck me, as I finished Intimations in one inhale, that I had read the first 100 pages of White Teeth sitting in the same place in my house in Hudson, NY, and had exactly the same reaction. I asked myself 25 years ago, 'Who is this person? How can she speak with such humanity? How rare is the talent I'm holding in my hands?' Many books will come out of this moment of lockdown, but few will approach the grace of this volume. Just read it. It won't take you long. I'm not going to speak to the contents, save to say, its punch is cumulative."
From TIME's "Best New Books of July" column:

"Intimations captures the uneasiness of our modern moment as Smith reflects on the COVID-19 pandemic and relates it to issues of privilege and inequity. Her urgent voice tackles everything from what becomes important during isolation to the global response to George Floyd's killing. The author asks questions, both timely and timeless, about how we respond to crisis and suffering."
In Zadie Smith's words: "There will be many books written about the year 2020: historical, analytic, political and comprehensive accounts. This is not any of those—the year isn't half-way done. What I've tried to do is organize some of the feelings and thoughts that events, so far, have provoked in me, in those scraps of time the year itself has allowed. These are above all personal essays: small by definition, short by necessity."
The royalties from INTIMATIONS will be donated to The Equal Justice Initiative and the COVID-19 Emergency Relief Fund for New York.
The audiobook edition, narrated by Zadie herself, can be downloaded for free via Volumes, an app for iOS and Android developed by PRH Audio. If you have not already done so, download the Volumes app here. Register within the app using your @penguinrandomhouse.com or @dk.com e-mail address.
Posted: July 28, 2020