Alice Twomey, Senior Commissioning Editor, PRH Audio UK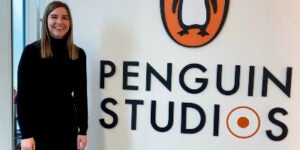 I head our catalogue audio publishing in the UK. Acquiring catalogue rights as well as commissioning and coordinating our re-publishing programme are part of my responsibilities. One of my current projects is re-publishing Terry Pratchett's Discworld series, a huge opportunity as Terry Pratchett is one of our all-time bestselling authors in audio.
As the editorial lead, I am responsible for the overall vision for our publishing. The first step is usually bringing together colleagues from sales, marketing and publicity, and operations to agree to our goals. In the case of Discworld, we wanted to completely refresh our audio offering, creating industry-leading new recordings with an all-star cast of narrators, running an unmissable campaign that would reach new listeners, as well as existing fans, and driving new sales, putting the Discworld audiobooks in their rightful place as perennial features in the bestseller charts.
The Discworld project was a huge undertaking, with 40 books to record, adding up to nearly 4 million words, and around 150 days in the studio. A big part of my job is organising our production plans, budgets, and timelines. Once these are mapped out the next – and very fun! – stage is casting narrators for the audiobooks.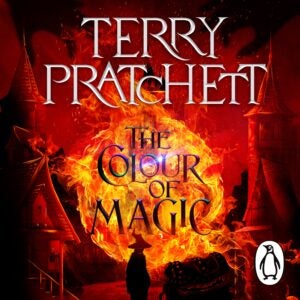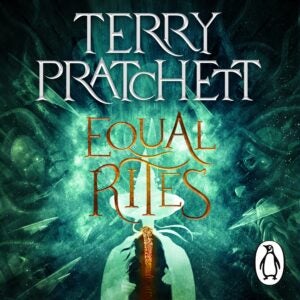 With the Discworld series we needed really intelligent voice actors with excellent comic timing,  and a huge range of character voices, able to convey all of the wisdom and humour in the books. I put together shortlists, which I discuss with the Pratchett estate, and then approach talent agents with offers and negotiate with them on fees. I also work with our marketing and publicity team on additional wish-lists for our talent – photography, filming, social media support, media interviews – and negotiate these with agents. Once we have confirmed an actor, I book in recording dates with our studio team, and production can begin.
There is a complicated jigsaw puzzle of studio dates and lots of moving parts, as we're working with busy actors whose availability can change. Some of the voices cast so far include Indira Varma, Andy Serkis, Sian Clifford, Ariyon Bakare, Colin Morgan, and Katherine Parkinson, as well as Bill Nighy, who narrates Terry's famous footnotes. We also commissioned a Discworld theme tune from composer James Hannigan.
With such a big project a crucial part of my role is keeping everything joined up across different departments, and running project meetings where we coordinate key milestones, from announcement press releases and sending titles for pre-order to publication day and beyond. From working with Transworld on the new artwork for the series to the campaign coordinated by our marketing and publicity team – which included a behind-the-scenes documentary and our first billboard advertising for an audio project – to our sales team championing the project with retailers, and our operations team keeping everything running smoothly, our Discworld audio project is a brilliant team effort.
We have just reached the halfway point of our publishing – 20 audiobooks down, 20 still to go! – and it's so rewarding to see the chart-topping sales success so far, and to have fans both old and new enjoying the magic of the Discworld in audio.
Posted: November 14, 2022