Bhavna Chauhan, Editorial Director, Doubleday Canada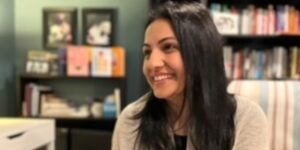 As the Editorial Director of commercial publishing at Doubleday Canada, I oversee and articulate a clear vision for the commercial titles in our program, focusing particularly on genre fiction (thrillers, romance, book club fiction, and mysteries), as well as memoirs by big names.
As an avid reader of these kinds of books (I grew up on Marian Keyes, Emily Giffin, and Luanne Rice), I want to create a publishing home for writers (particularly those who identify as BIPOC) who are living and creating in these spaces; a home where each book is considered holistically and singularly in its publication, fuelled by a marriage of editorial support, strong collaboration with our authors, marketing ingenuity, intelligent market research, and a commitment to consistent post-mortems on our publishing efforts. Part of this approach is thinking beyond our traditional readership and finding a new one: meeting readers where they're hanging out these days, be that on Instagram, or TikTok, or on Spotify listening to podcasts.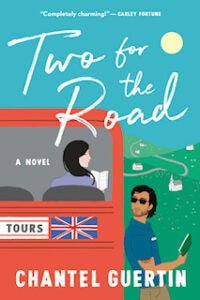 Over the last year, one of the books I've been working on is Two for the Road, a rom-com by Toronto writer and TV personality Chantel Guertin. This is the second in a two-book deal, and we're publishing it on the heels of a soft sales track for her first book, which went on sale in the middle of the pandemic. In publishing Chantel's new novel—which, truly, has all the captivating rom-com tropes you can imagine, all in perfect harmony—we've had to examine our efforts for her first book and have some honest conversations about what worked and what didn't: where we missed the mark and how we can use those insights to sharpen our approach on her new publication.
So, for Two for the Road, with the insights and skills of virtually every team in the building, we're now planning a publication campaign that feels one-of-a-kind and nuanced, targeting all the areas that we missed with the first book. We're leaning deeply into all we know about the rom-com category, what's working right now, and positioning the book exactly for our market here in Canada; we've given the book a different title from our publishing partner in the US, as well as a cover designed precisely for this readership. In terms of marketing, we're capitalizing on certain themes in the book (like the English countryside setting and road trips) and leveraging our author's platform to help broaden the book's reach. And, my favourite: we're in the process of finalizing a preorder campaign that will treat readers to two audio chapters of a fictional novel that the protagonist in Two for the Road reads in the book. It's not just a fun bonus for those who preorder, but it's also an interesting project for our fantastic audio department, which has been producing some amazing work.
(photo credit: Ketan Manohar)
Posted: November 14, 2022