Building An Audience for Our Authors and Their Books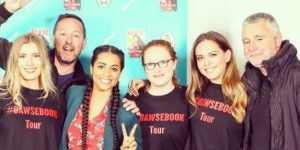 Endowing our authors with unparalleled resources to help them reach the widest possible audience is a crucial priority for Penguin Random House. To accomplish this objective, our colleagues focus on innovative, reader-centric initiatives, collaborate cross-divisionally to promote titles globally, and get our books into the hands of readers faster than ever before.
Reaching a Wider Audience Through Global Cross-divisional Collaboration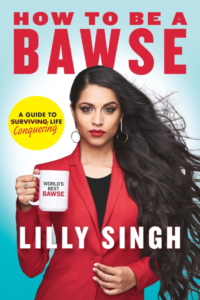 HOW TO BE A BAWSE, the first book from YouTube superstar and entrepreneur Lilly Singh, was published in 2017. In the UK, Penguin Random House Children's teamed up with the adult imprint Michael Joseph, combining our expertise to reach as wide an audience as possible. Lilly is a Canadian entertainer of Indian descent, with a huge following in both countries. The international sales and marketing teams were involved from the start, talking to our sister company in India to co-ordinate plans. When it came to Lilly's tour, our international team – led by Caroline Newbury – and our UK publicists plotted out a series of events that took Lilly from London to Delhi, Hyderabad and Mumbai, with bespoke elements for both markets. HOW TO BE A BAWSE became the most pre-ordered book ever in India, and as a bestseller in the UK, US (Ballantine Books) and Canada (Doubleday Canada): a truly global Penguin Random House success.
–Tig Wallace, Commissioning Editor, Penguin Random House UK Children's
Getting Books Into The Hands Of Readers Quicker Than Ever Before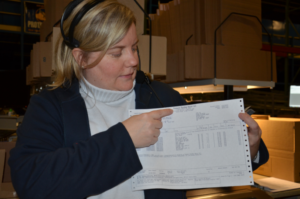 Ensuring that books get to bookstores quickly helps our retail partners to get the books into the hands of readers when they want them. The merger gave us the opportunity to use our new level of scale to take our supply chain to a higher level of excellence and service. We strategically and, it turns out, farsightedly invested tens of millions of dollars into our U.S. supply chain, which reduced expenses and lowered our returns rates while improving our in-stock rates and service levels. One particularly memorable highlight took place on Feb 1, 2015, when for the first time we were able to print a packing list that said "Penguin Random House." Inside that box we packed Penguin and Random House titles—together for the first time! And it has been such ever since. The best part of the entire integration experience for us was that our customers said that it was uneventful for them. That's how smoothly they said it was implemented.
— Annette Danek, SVP Fulfillment, Penguin Random House U.S.
A Successful Collaboration Provided Access to New Readers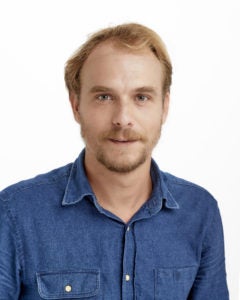 In 2014, the Special Sales department of Penguin Random House Grupo Editorial was restructured with the goal to build its commercial potential. We experienced difficult years and the department needed to be reinvented. In this context, the successful collaboration with Gruner + Jahr (Bertelsmann's magazine division) emerged, which allowed us to start the new project on the right track by securing a volume of business that would provide us with new opportunities and give us access to new customers. G+J aspired to increase the value of its publications in Spain with the inclusion of a book in its headings and we, as PRHGE, have one of the most extensive Spanish-language book catalogues. The collaboration was so successful that we continue to work together, and G+J is still an important creative partner for us.
—Marc Viñas, Partworks and Special Sales Manager, Penguin Random House Grupo Editorial (Spain)
Tapping Into New Audiences By Reaching Out To Chocolate Lovers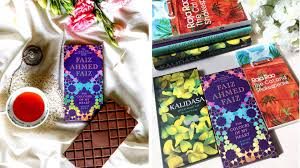 What makes working at Penguin Random House all the more exciting is that every success is the result of seamless and productive collaboration among the various departments that make up the Penguin Random House India family. One of the best such collaborations was for Penguin Classics, when the digital team and I worked closely on a campaign to promote the Classics list by tying in with a chocolate brand, All Things Chocolate. We wanted to do something literally out of the box—to curate three classics' covers from which unique and customized chocolate flavours would be inspired. This idea emerged out of our constant discussions and we strategized this carefully. It all came together beautifully, and the response among readers and the media was ecstatic too. That's what great team effort can do!
–Ambar Sahil Chatterjee, Commissioning Editor, Literary Publishing and Classics, Penguin Random House India
Introducing More Authors To Chinese Readership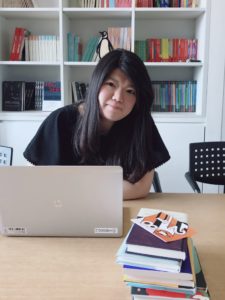 I feel really proud and happy to be part of this big family. Looking to the future, I hope we can sign increasing numbers of great authors and that more authors will visit China to give readers the opportunity to get to know them and their work better. Our marketing challenge will be to target and connect with readers more efficiently against the massive amount information they constantly receive. –Jenny Liu, Marketing Manager, General Marketing, Penguin Random House China
Posted: July 8, 2018