Caroline Purslow, Sales Director, DK Asia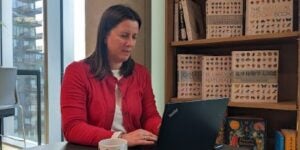 I work in DK's International Publishing & Licensing (IPL) team in London. As a team we oversee sales of DK books both in translation, partnering with local co-edition publishers and distributors, as well as English language export sales out of the UK and US warehouses. Specifically, I am responsible for DK sales in Asia, with a team based in London, as well as Beijing, Tokyo and Hong Kong. Together we work with local publishers, retailers and distributors to bring our DK books to readers across the region.
This year we have had particular success across Asia with THE NATURAL HISTORY BOOK—not only has it sold over half a million copies in China this year, but it has lifetime sales across our global translation territories of almost 3 million copies and is published in territories as far apart as Argentina, Iceland, Spain and Vietnam. It's especially rewarding to see a title like this published across so many territories (21 and counting), as for each new title DK publishes, the IPL team feed back to our editorial team on the content and structure of the book, bringing in feedback from our international partners to help shape and create the best book on the subject. This title took around 3 years to create and can take even longer to translate. So, when it finally hits the shelves, you have a great sense of satisfaction.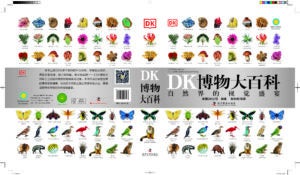 THE NATURAL HISTORY BOOK is now on its 2nd edition in the English language. Each new update gives us a chance to reposition the title internationally, and as a team we collaborate to build international co-edition print runs so we can print as many editions and in as many languages as possible at one time.
IPL works closely with the local publishers in each market to provide production, marketing and sales support. Our particular success in China this year has been down to the marketing initiatives to help drive the sales. This includes working with our local publishing partner and local KOL's on Dou Yin (the Chinese Tik Tok platform) who live stream educational content using The Natural History Book and selling copies directly from the platform during the streams. During just one weekend of these live streams, over 40,000 copies were sold!
Posted: November 14, 2022