Going Beyond Our Books to Give Back to Our Communities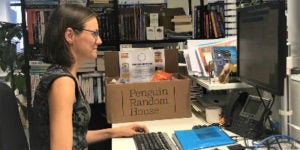 From organizing food drives for Asylum Seekers to working with victims of gender violence or supporting ex-serving force members who are dealing with Post Traumatic Stress Disorder (PTSD). These examples illustrate how we impact society and that our colleagues consider our Social Responsibility efforts an important part of our brand.
Yolanda Artola, Art Designer, Penguin Random House Grupo Editorial (Spain)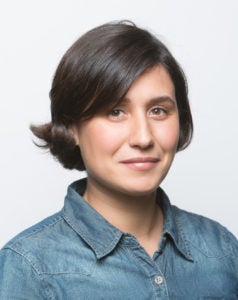 I often wonder what contribution I can make to achieve a better society and a better world. This has led me to participate as a volunteer in different programs at Grupo Editorial: visiting prisons and hospitals, meeting adolescents with risk of social exclusion or victims of gender violence.  Thanks to these experiences, I have discovered social realities that I did not know, and I have realized that society needs us, and that we, all together, can contribute to improve our world. I discovered the importance of giving someone affection, a smile or a hug. To make someone feel that he or she is important to you, to listen to his or her story, to help them think positively. Do you want to change the world? Be a volunteer: small changes are powerful.
Sue Hutcheon, PA to Operations Director, United Book Distributors, Australia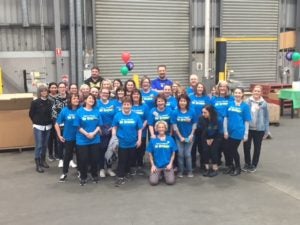 We're extremely fortunate to have an active and enthusiastic CSR Team at United Book Distributors in Scoresby. This year we decided to change our focus and support smaller organisations where our fundraising activities could make a real and tangible difference to someone's life. We chose Dogs for Diggers as our charity. This program is run out of a prison, and has been hailed as a win-win program all round. It not only trains rescued dogs to support our serving and ex-serving Australian Defence force members who are dealing with Post Traumatic Stress Disorder, but assists inmates in gaining new skills and a strong sense of responsibility, which helps them reintegrate into society when they're released. WIN-WIN for returned servicemen, rescued dogs and inmates. With the generous support of everyone at UBD Scoresby we raised enough to sponsor a dog from rescue, through to training and placement with a returned serviceman.
Kathryn Knight, Senior Editor, Penguin Random House Australia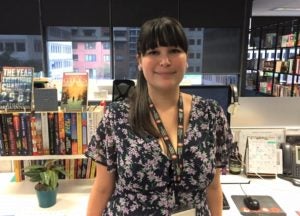 One of the most rewarding volunteer experiences I have had with Penguin Random House Australia is actually the time provided by the company every twelve weeks to donate blood. Donating blood is important to me and it would be a struggle to find time to do this outside of work hours. Although it's a small, ongoing commitment that doesn't attract much fanfare, to me it means more than any one-off grand gesture because it allows me to make a difference in my community all year round.
Ashleigh King, Senior Product Manager, Penguin Random House Australia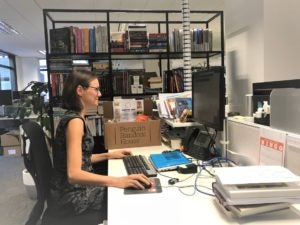 My most rewarding volunteering experience is organising our twice-annual Food Drive for the Asylum Seekers Centre (ASC), an NGO that provides support and services for people seeking asylum in Australia. PRH Australia staff never hesitate to give extremely generously to this cause and we are able to provide boxes of much-needed food and toiletries to some of the most vulnerable people and families in our community. The ASC is located in the suburb I live in so I feel a special connection to the Centre, and I deliver the goods to them in person, which allows me to see both the need for and the appreciation of donations such as ours.
Posted: July 5, 2018