Grupo Editorial Mexico Collaborates With Hospital to Improve Mental Health Through Reading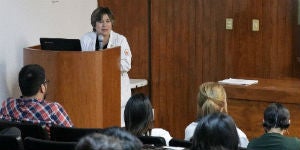 Highly cognizant of the important social and cultural responsibility of its mission as publishers, Penguin Random House Grupo Editorial México has implemented a social responsibility initiative to support reading for a traditionally overlooked group: children and young adults with mental-health issues. The initiative is closely linked to our corporate philosophy—generating economic, social, and environmental value for our stakeholders—as we materialize the impact that our organizational decisions and activities have on society, especially through the continued promotion of reading, in particular to those at risk of social exclusion.
Encouraging the best publishing projects—broadening the horizons and possibilities for millions of people through reading—is a mandate for us with formidable social impact. However, we at Grupo Editorial Mexico want to go further to promote change and social development. We have decided to implement actions that strengthen the connection of our company and employees with the community. We are proud of the alliance we have with the Juan N. Navarro Children's Psychiatric Hospital in Mexico City—the only children's and young adult psychiatric hospital in Latin America. Through reading circles that feature multiple creative, book-related activities, the partnership aids in the recovery of 2,000 children and young adults.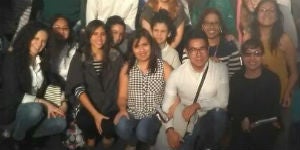 In late 2016, after launching the initiative, a team of 55 Grupo Editorial México volunteers signed up, and were trained by the hospital's social workers to participate in weekly two-hour reading sessions with the Children's Psychiatric Hospital patients. We are convinced that reading is an essential part of a happy, full, and healthy life (Borges said that reading is one of the main forms of happiness), and this can be demonstrated empirically. Recent studies show that the brain generates cognitive reserves through reading. People with depression and other mental illnesses can improve their self-perception, and their imagination, understanding, and empathy, as well as their relationships with others, through the powerful exercise of reading.
Our collaboration with the Juan N. Navarro Children's Psychiatric Hospital has just begun, and we are already seeing positive results, impelling us to continue our mission of improving the present, the future of our company, and, above all, our society.
Posted: June 21, 2017