Heidi Camilleri, Marketing, Penguin Books Australia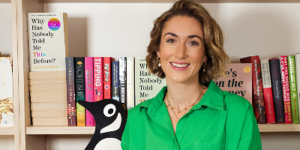 I look after the In Market-team, which is a multidisciplinary team of marketers, publicists, and a designer. We manage campaigns for bestselling backlist across international and local publishing, new releases published under the Penguin Publishing Lab imprint (a local imprint specialising in authors with built-in digital audiences), and opportunity titles as identified by data. We are responsible for all Penguin-branded activity, including promotional campaigns at key sales periods such as Christmas.
The In Market-team works at two key paces: always-on and opportunity-based.
The always-on campaigns carry out our year-long strategy for bestselling backlist titles and series, whereas we approach opportunities reactively.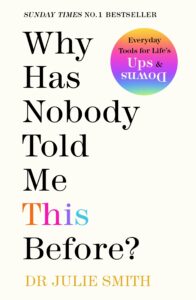 A great benefit in working this way is the ease with which we can double down on opportunities by effeciently transitioning them to an always-on campaign. Best of all, we can use the data collected during the opportunity phase to guide further marketing and publicity decisions. WHY HAS NOBODY TOLD ME THIS BEFORE by Dr. Julie Smith is an example of this approach.
Originally published in January 2022, this practical and positive toolkit for better mental health struck a chord with Australian audiences. A burst of local media interviews aligned with Mental Health Awareness Week in May shot the book up into the Amazon top 10, and by June we were doubling down on this title.
Working closely with Sales and Digital Sales colleagues in the weekly Data Informed Opportunities-meeting, we identified a cross-format tipping point. Audiobook sales exceeded the physical sales by over 40%. We also identified high reader and listener engagement through positive reviews online.
As this kind of sales pattern and audio review engagement was last identified on the phenomenally successful ATOMIC HABITS, we devised a marketing and publicity approach to specifically convert Dr. Julie Smith readers to the physical format to grow market share and saturate mass retailers.
We rolled out podcast advertising, Google Display Network digital advertising, and META dynamic display advertising. By updating the Amazon A+ assets, we were able to increase conversions from 6% to 14%. We took this optimisation learning to other retailer websites and our own.
Throughout August, Dr. Julie Smith's digital presence exploded, and a TikTok video on depression amassed 16 million views (her highest to date). Weekly tracking of her TikTok hashtag views showed sustained growth. In response, In Market-team switched from marketing to publicity to localise this international attention.
September was the strongest sales month for the book since publication, and we continued to increase promotions with a major online native content partnership and digital display advertising.
To date, we have generated over 1 million impressions through our digital advertising campaigns and reprinted the book six times.
Looking forward, WHY HAS NOBODY TOLD ME THIS BEFORE will be a lead title in our Christmas campaign, with out-of-home digital screens, digital display, and native content advertising. At the beginning of 2023, we will be cementing the title as the ultimate way to kick off a new year of better mental health.
It has been wonderful to work on driving awareness and sales for a book with such a positive message and genuine impact on readers!
Posted: November 14, 2022