Inspiration, Challenges, and Advice From PRH South Africa
Compassion and Community Spirit Has Been Born From This Situation. 
Interviews with Lauren Mc Diarmid, Publicist: International Fiction, PRH South Africa; Chanika Manser, Sales representative, PRH South Africa; and Vis Chetty, Sales Manager, PRH South Africa.
INSPIRATION
Lauren: Seeing how much compassion and community spirit has been born from this situation. People on my block, many of whom I hadn't said much more than "Hello" to before a month ago, are connecting and supporting one another over a newly-formed Whatsapp group; and at 7pm every night, my whole neighbourhood comes to life in tribute to our service workers. Vuvuzelas, whoops and whistles ring out to break the silence of otherwise monotonous days. Someone down the street blasts songs to everyone within a 2km radius from giant speakers he's mounted on his roof—I've fought off tears of pride while listening to Nkosi Sikelel'i Afrika, South Africa's national anthem, or Impi from Johnny Clegg, one of our nation's most treasured musicians, pumping magic through the air. For a lot of us, it's a challenging time, but it's also given way to so much goodness and, to be clichéd, an indelible restoration of our faith in humanity.
Chanika: I feel the way that we adapted to a new way of working (and living) in such a short space of time is super inspiring. Come what may, we penguins are resilient! Also, the way I see my colleagues supporting one another in challenging times has been amazing.
Vis: The most inspiring thing for me is having to rethink our whole way of doing things. Being creative is both inspiring and energising for me. I know that this does sound like a very textbook sort of answer but it's absolutely true. I'm very positive about the future of our business. It feels like we're on the cusp of a whole new game and it's really exciting. You give me lemons, I'll make some lemon meringue!
CHALLENGES
Lauren: Staying focused!  And stopping at just one biscuit…
Vis: Firstly, my super power is people and not being around them, laughing and joking and really connecting is just horrible. That's the most challenging for me.
Chanika: Working from home is challenging. Period. Most challenging has been to distance myself from the constant housework to be done.  I'm a neat freak so I really thrive in a neat environment.  I've found myself compulsively tidying up or quickly doing the dishes because it's better to just get it done.  My dog is another challenging part of WFH.  It's near impossible not to give her attention when she's staring at me.
ADVICE
Vis: I would say, take this moment (and a slice of quarantine banana bread) and really reassess how and what you've done thus far in your work life and even your life life. Let's find new ways of doing things and see what comes of that. Reinvent. Adapt. Evolve.
Lauren: Give yourself a passion project; something to nurture. There's nothing more encouraging than seeing something grow and change day after day with your love and attention. This could be anything from growing seedlings to crocheting a wrap for next winter.
I was lucky enough to be in the position to take in three feral kittens, who I'll be fostering for the unforeseeable future. Over the last four weeks, it's been so lovely to see them go from timid little beasties to… well, complete savages that enjoy jet-fast runs around the house, wrestling with my scatter cushions and making me sick with worry when they hide in the most obscure spots… but savages that are miles more confident, settled and cuddly than they were when they first arrived. They've been the perfect distraction!
Chanika: Routine. Routine. Routine.  To be honest, getting up early and sticking to designated "work" and "chill" times have been super helpful.  Another thing, do your hair, change out of your pajamas, do some exercise – move a little.  It changes my mindset, and it might work for you too.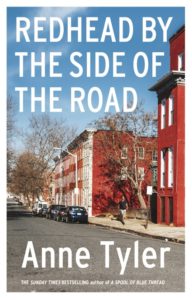 BOOK RECOMMENDATIONS
Lauren: I've just finished Anne Tyler's REDHEAD BY THE SIDE OF THE ROAD, which is such a lovely read. Quick, but impactful. My next one will be MISS BENSON'S BEETLE. I've been DYING to read it—not least to keep up with all the excited chit chat about it on the work group! Filled with adventure and womanly pluck, I'm confident it'll be the ideal anecdote to my lockdown life.
 Vis: Currently reading GUNS, GERMS AND STEEL (lots of lessons in history) and looking forward to Troy by Stephen Fry later this year.
Chanika: Gosh, during lockdown I've read a few books that have been on my "to be read" pile for a while.  I've put off reading GROWN UPS by Marian Keyes (just because of the size—I found it a bit intimidating at first)  So I knew I'd need time, and well there's a bit more of that now so… I've started reading it, and its brilliant! (Obviously)
Posted: May 1, 2020