Interview with Jen Loja, President, Penguin Young Readers, and Barbara Marcus, President & Publisher, Random House Children's Books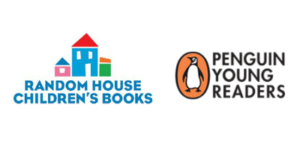 Our children's book business around the world is bringing our authors' stories to children everywhere and fostering a universal passion for reading. In the U.S., Jen Loja, Penguin Young Readers, and Barbara Marcus, Random House Children's Books, oversee two of the largest Children's Publishing groups in the country. Read on to learn what makes their divisions unique in the U.S. market, how to inspire children to become lifelong readers, and what drew Barbara and Jen to Children's Publishing.
What makes Penguin Young Readers unique in the U.S. market?
Jen: At Penguin Young Readers we like to say we have a book for every reader — from board books through sophisticated young adult literature, and in all formats and price points. We pride ourselves in publishing books that reflect a wide range of experiences, so that young readers are able to find stories and voices that speak to their own lives and communities. Our list includes venerated and award-winning classics such as Corduroy by Don Freeman, Madeline by John Bemelmans, Snowy Day by Ezra Jack Keats, Roll of Thunder Hear My Cry by Mildred Taylor, and The Outsiders by S.E. Hinton, as well as fresh and exciting contemporary voices, such as John Green (The Fault in Our Stars), Jacqueline Woodson (Brown Girl Dreaming), Oliver Jeffers (Here We Are), Chelsea Clinton (She Persisted), and Laurie Halse Anderson (Shout). We are also home to classic and popular children's book brands and franchises such as Llama Llama by Anna Dewdney, Who HQ, Beatrix Potter, Nancy Drew, and MadLibs.
 What makes Random House Children's Books unique in the U.S. market?
Barbara: The breadth of the list is what drew me to the company when I first started and remains a hallmark of the division today. RHCB has a truly unique dual foothold in both trade and brand/licensed publishing, and publishes into every category from birth to teen. As home to properties like Dr. Seuss, Little Golden Books, Step into Reading leveled readers, and Mary Pope Osborne's Magic Tree House series, our teams are experienced at building and sustaining brands over a long period of time, and also at launching the careers of debut writers and illustrators.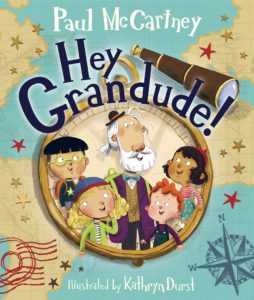 Our list ranges from authors and illustrators such as Carl Hiaasen (Hoot), Christopher Paolini (Inheritance Cycle), Nicola Yoon (The Sun Is Also a Star), Philip Pullman (The Golden Compass), R. J. Palacio (Wonder), Rebecca Stead (When You Reach Me), and Markus Zusak (The Book Thief), to cultural icons such as Trevor Noah (It's Trevor Noah: Born a Crime), Barack Obama (Of Thee I Sing), Paul McCartney (Hey Grandude!), and John Cena (Elbow Grease), to franchise brands and characters known around the world, including the Berenstain Bears, Disney, Marvel, Nickelodeon, Pat the Bunny, Peppa Pig, Richard Scarry, Sesame Workshop, and Stranger Things.
We also have a licensing team whose mission is to build franchises out of our bestselling trade properties via products and promotions. We have developed merchandise programs for R. J. Palacio (Wonder), Tad Hills (Duck & Goose), Emily Winfield Martin (The Wonderful Things You Will Be), and Amy Krouse Rosenthal (Uni the Unicorn), as well as Jill McDonald's Hello, World! and Everything I Need to Know I Learned from a Little Golden Book.
What are the areas of focus for your division this year?
Barbara: It's an exciting time in children's publishing, and there are definitely key areas where we have opportunities to expand Random House Children's Books' footprint in meaningful ways.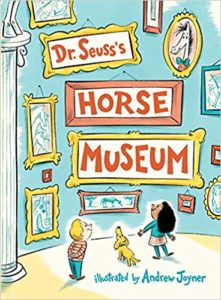 Preschool, for one, is an expanding category, and we're taking steps to meet the demand. We acquired Little Tiger Group in March of this year and are at the beginning of what I think will be a very exciting relationship, as they focus on preschool and picture books. Another area we see great potential in is graphic novel publishing. Our new imprint, Random House Graphic, will publish its first list in spring 2020.
An evergreen focus for us is our Dr. Seuss business, which is currently up year-to-date and we're discussing new ways to refresh the books and be innovative with a brand that began all the way back in 1937. We are especially excited about publishing Dr. Seuss's Horse Museum this fall, which focuses on creativity.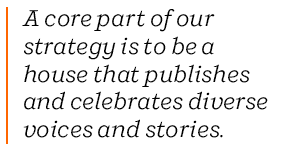 A core part of our strategy is to be a house that publishes and celebrates diverse voices and stories. This fall, we will launch the inaugural list of our Make Me a World imprint, headed by Christopher Myers, award-winning author and artist and son of the late acclaimed author Walter Dean Myers.
Jen: At Penguin Young Readers we believe that every child deserves books, and deserves to see themselves in those books. This belief is reflected in the books we publish and in how those books are distributed.  This summer, we launched Kokila, a new imprint dedicated to centering stories from the margins, with a goal of uniting an inclusive community of authors, illustrators, publishing professionals, and readers to celebrate stories that reflect the richness of our world. Kokila's first book Hair Love, a celebration of African-American fathers and daughters, was an instant New York Times bestseller. We are also committed to distributing books to as many communities as possible, through a wide variety of retailers, libraries, classrooms and literary organizations. And we are determined to impact the book deserts we see in the U.S., places where kids have no bookstores or libraries, and in doing so we are committed to creating future readers for our adult colleagues.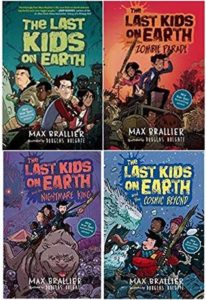 Another top priority for us is the middle-grade graphic novel and illustrated novel market. We've had tremendous success in this space with Max Brallier's bestselling The Last Kids on Earth series, which is being adapted for Netflix this fall. And we are continuing to pump this market with a growing list of graphic novels for middle grade and YA readers, including a new graphic novel from Newbery honor winner Victoria Jamieson in the spring.
Additionally, we are seeing terrific growth in the preschool market as both parents and educators focus on the importance of early childhood literacy.  This gives us huge opportunity to grow new characters and titles but also gives us a chance to revisit the classics (such as Corduroy, Madeline, The Very Hungry Caterpillar, The Little Engine That Could and Llama Llama). We've had massive success with our expanded line of Very Hungry Caterpillar books, such as Love From The Very Hungry Caterpillar, I Love Dad with The Very Hungry Caterpillar, and I Love Mom with The Very Hungry Caterpillar, all #1 New York Times bestsellers.
Another trend we are seeing is a renewed interested in the printed book, as children become more overscheduled and as parents and teachers worry about too much screen time. Our picture book sales are particularly robust. Studies have shown that parents and educators have an increased focus on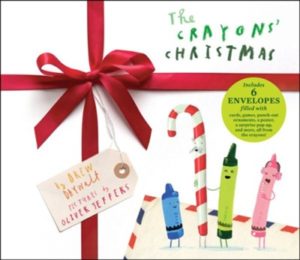 teaching young children kindness and empathy, and we've seen this reflected in our strong sales for books such as The Rabbit Listened, Love, and The Day You Begin. Humorous picture books also continue to be popular, with favorites such as Dragons Love Tacos, The Book With No Pictures, and The Day the Crayons Quit consistently topping the bestseller lists. We are feeding this trend with a new Crayons book coming this fall—The Crayons' Christmas.
How can we inspire children to become lifelong readers?
Jen: Studies show that reading to your child as an infant has a significant positive impact on their cognitive abilities and vocabulary, and will instill in them a love of reading. With that in mind, we continue to build upon Penguin Young Readers' robust and established list of engaging and developmentally appropriate books for our youngest readers.
Barbara: I am a firm believer that the entry point to reading can and should be anything that attracts a child to it—be it simply having books in the home that spark their curiosity, parents reading to them at bedtime, their excitement over finding a book that features their favorite Disney princess, discovering reading through a magazine, or the empowered feeling that comes from being able to read Green Eggs and Ham solo because of the easy rhyme and repetition. To me, the specific entry point isn't important—what is important is that they enjoy the experience, that they want to come back to it, and that it becomes a part of the fabric of their lives.
What drew you to children's publishing?
Barbara: When I was sixteen years old, I had a job as a page at my local library in Eastchester, New York. While my real responsibility was to shelve the books, I always ended up being a delinquent worker—sneaking into the children's section to find a seat on the floor to read the books I loved. I entered the publishing world on the adult side in publicity and marketing. I made the decision that children's was the place for me because of the real possibility of introducing young people to books they will love forever and even share with their own children and grandchildren one day. Also, as a marketplace it has always been very appealing to me because you need to reach not only the reader, but educators, librarians, and parents. It makes it more complex and all the more rewarding.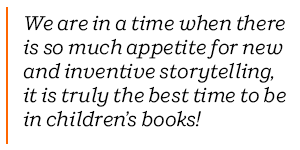 Jen: We have the best jobs in the world!  We are able to make something that is both fun and instrumental, both vibrant and educational and that both parents and children think was made JUST for them.  And on top of the exciting work we do, we are in a time when there is so much appetite for new and inventive storytelling, it is truly the best time to be in children's books!
Posted: July 15, 2019