Interview with Francesca Dow, Managing Director, Penguin Random House Children's UK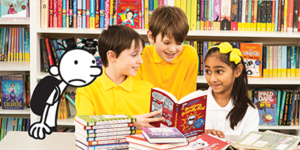 Our children's book business around the world is focused on growth. Read on for an interview with Francesca Dow, who oversees children's  books at PRH UK, as she offers insight on broadening readership diversity for children's books.  
Q:  What are your priorities for the children and young adult market in 2019?
A:  Growth is very much on our agenda. Growth in some ways is quite simple: It's about publishing more, even better books. But beyond this, in terms of long-term opportunity, we believe we have a few key ways to build on our own diversity and strength of publishing and to reach into different markets. We have created a talented team to focus on the preschool market relaunch of Ladybird, our trusted, playful brand for young kids. This summer sees the unveiling of our brand-new range of novelty, board and picture books. We're thrilled about our new Ladybird partnership with our colleagues at Penguin Young Readers, US, and we are currently exploring Ladybird collaborations in other key territories.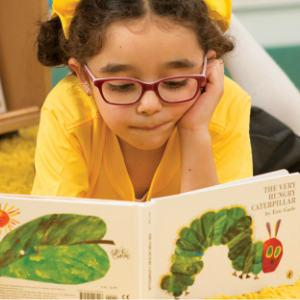 Consumer insight and market analysis also show the importance of high-quality novelty books for consumers of preschool books. We've overhauled the formats on our classic Puffin preschool brands, such as The Very Hungry Caterpillar, Spot, and Peter Rabbit, so that they are positioned to compete in today's highly competitive preschool market. And watch out for Paul McCartney's irresistible Hey Grandude picture book this autumn. We are also keeping an eye out for a big-brand acquisition to add to our portfolio of classic brands.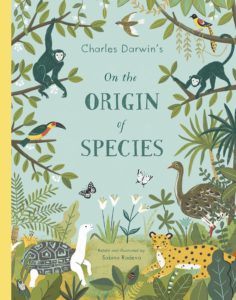 Non-fiction and middle-grade fiction are other key areas of focus for us. The children's non-fiction market – across age ranges – represents real opportunity with its growth in the UK and in all our key rights and export territories. For example, in non-fiction, our newly published picture book version of Charles Darwin's On the Origin of Species, illustrated by Sabina Radeva, has been top of the non-fiction children's UK hardcover chart and sold 35,000 copies in its first two months of publication. In middle-grade fiction, what's selling is humorous, highly illustrated young fiction. We're lucky to publish Jeff Kinney in the UK, whose success is remarkable and consistent. Young readers want more books that make them laugh.
Growth will also come from our non-publishing Penguin Ventures business. We are the brand owner and Estate for Peter Rabbit, and The Snowman, and have a growing portfolio of brands: our Penguin Ventures business is our licensing and consumer-products business that makes use of the rights for these brands. For example, as the brand owner, our team will be managing the merchandise program for the new Sony Peter Rabbit movie in 2020.
Finally, educational publishing is a key growth area for us, particularly in markets in China, Africa, and the Middle East. We've launched a major ELT (English-language teaching) educational-publishing program for kids learning English as a second language. We have a dedicated team of educational experts creating the books and the support materials in-house, as well as a team of international sales experts exploring markets for opportunities. We are not a traditional educational publisher, but what makes us unique is our content and "trade approach" to the books.
Q:  How do your initiatives to increase the diversity of readership connect to the area of children's books? 
A:  As children's publishers we thrive on the magic of helping children discover new worlds and get lost in a story. Yet for too long many children haven't been able to see themselves or their families reflected in the pages of our books. There is much work for us to do in this area. And as publishers, we're on the look-out for more diverse talent to help us grow. Our inclusion agenda has to be fully aligned with our commercial imperative. Publishing more inclusively is not just a moral imperative but a commercial opportunity that enables us to find new talent and reach different readers. That's how we'll achieve meaningful and sustainable change.
Our company-wide goal is for both our new authors and new hires to reflect society by 2025, and we're working hard to make this happen. This includes our program to find, mentor, and publish new writers from under-represented communities, WriteNow, which has resulted in 8 acquisitions so far.
We're donating to support Knights Of to create a permanent inclusive book shop in Brixton in south London, and working with them to create pop-up book shops across the country later this year. Other partnerships include working with The Good Literary Agency, a social enterprise supporting under-represented voices, and supporting Pathways, a new cross-industry initiative between NGO Pop-Up and the House of Illustration, which will create new training courses across the country for BAME illustrators.
Q:  How can we inspire children to become lifelong readers? 
All research demonstrates the clear link between high literacy levels and enjoyment of reading: If kids find pleasure in reading they will become readers. For us. this means acquiring and publishing the books that we believe kids will love to read.
In 2018, we launched Puffin World of Stories, which will help 50 primary schools around the UK reinvigorate their school libraries and champion reading for pleasure.  We want every child to have the opportunity to meet their creative potential: We want to help close the creativity gap. In collaboration with the National Literacy Trust, our programme will equip teachers with the tools, knowledge, and inspiration they need to bring the magic of reading to life for their pupils.
Q:  On a personal note, what is your favorite reading to a child?
A:  One of the greatest pleasures of being a parent has been reading with my two boys and sharing stories together. Sadly (for me), they are now too grown up for bedtime stories but my favourite reading memories are courtesy of Roald Dahl. His writing is a dream to read aloud. He is a little bit terrifying in places but laugh-aloud funny. His characters are classics: take the Fantastic Mr. Fox, or the wonderful BFG who gets his words muddled but has a heart of gold. And brave Matilda, my all-time hero. So it is with enormous pride that I can say we publish Roald Dahl.
Posted: June 6, 2019