Ishan Dhar, Assistant Manager - AMS, PRH India & Southeast Asia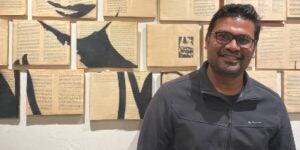 With the number of great books that we publish every month, it is important to understand and decide how to use our resources efficiently to market our titles. Researching the marketplace is the first step in order to know how consumers shop for books: keywords, click rates, searches, and other important buying behaviours.
All this information is helpful in positioning the books. We need to understand how our customers are searching for books—be it the book's title, author's name or by genre—and target them accordingly.
In a world where most consumers are shopping online, it is critical that we analyze our competition well and then play to our strengths. Unlike most industries, book sales are driven by trends and moments that could be as short as a day. It is important to predict and capture those trends and moments to provide our readers with the books they're looking for. As an example, we have seen how certain genres pick up during certain times: Feel-good books are more in demand around Christmas and end of the year and romance titles sell particularly well during Valentine's week. As the leading publishing house in the country, we are in the lucky situation to offer our readers the widest, most diverse selection of content.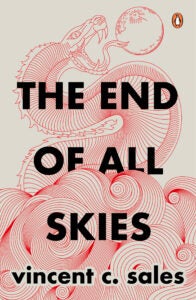 ENT OF ALL SKIES by Vincent C. Sales is a mythological Filipino fantasy published by Penguin Random House SEA, which we also marketed in the U.S. It was important to first understand the author's profile in the country and then build on from there. Since the title was no published in the United States, we looked at the market of similar books in this genre and then targeted people who are searching with a discovery intent. We positioned our book with comparable titles and used the pull for those to build visibility for our book. With the help of the marketing and publicity teams, we got the word out through influencers, reviewers, and bloggers. This approach ultimately led readers to search for the book and take the next steps!
Posted: November 15, 2022