Nurturing Penguin Random House's Talent Community
"Talent attracts talent" is a mantra and a mission for Penguin Random House, driven by our best-in-class authors and co-workers. Colleagues share their thoughts on why attracting and maintaining the very best talent and collaborating cross-divisionally as well as globally is instrumental to our success.
Authors Will Continue to Gravitate Towards Penguin Random House Because of Our Commitment to Their Work
Our company needs to continue to lead by example – by maintaining an environment where employees are able to thrive, by developing a workforce that is reflective of the world, and by maintaining practices for publishing that are best in class. Talent attracts talent, and authors will continue to gravitate towards Penguin Random House because of our commitment to their work and our ability to build out their readership. Our success is predicated on a deep bench of editors identifying acquisitions that will resonate with readers around the world. The challenge for us is driving awareness in a crowded global marketplace, and making author and title discovery easily accessible for readers.
Paul Bogaards, EVP, Director of Publicity and Media Relations, Knopf Doubleday Publishing Group (U.S.)
Bringing Together the Most Talented Authors and People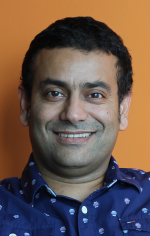 They say "Culture eats Strategy for Breakfast." Nothing can be more true when integrating two very successful companies here in India. Penguin came to the merger with a deep-rooted history of over 25 years and the largest trade-publishing catalogue in India. Random House, the younger of the two, had been successfully focusing its publishing program on new voices. Both publishing houses complemented each other. Bringing together their talented authors and people gave us an opportunity to retain our history, and yet also have a new beginning. It has been extremely exciting to work with a group of gifted individuals who have come together and evolved as a team who nurtures a community of authors, colleagues, and book lovers.
Gaurav Shrinagesh, CEO, Penguin Random House India
Global Collaboration Has Been Vital to Our Local Audio Strategy
In April, I attended the Audio Summit in London, together with colleagues from all over the world. In Brazil, we've just started taking our first steps in the audiobook market, so it's been incredibly helpful to learn from other territories that already have a lot of experience in this field. It was also a great opportunity to connect with people who are facing similar challenges — from rights acquisition to production and sales — and to try to come up with global strategies to meet them. This global collaboration has been vital to our local audiobook strategy.
Marina Pastore, Digital Projects Manager, Companhia das Letras, Brazil
Drive Real Progress and Avoid Becoming a Complacent Market Leader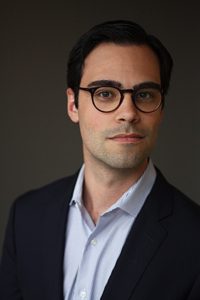 Having been involved in numerous aspects of the merger, I was lucky enough to meet and work with Penguin and Random House colleagues from all over the world and to experience the joint passion for our business and the mutual respect for the respective publishing. This alignment was the key success factor to circumvent the usual pitfalls of a merger of this size and to establish an excellent foundation. It is now in our hands to continue to build this community of dedicated people and preserve the momentum to drive real progress towards a successful future for our publishing business – and to avoid becoming a complacent market leader.
Happy 5th anniversary Penguin Random House – the best is yet to come!
Philipp Bartscher, Group Strategy Director, Penguin Random House UK
Posted: July 6, 2018