Sofía Lecumberri López, National Sales Director, PRHGE
As Penguin Random House Grupo Editorial's National Sales Director, I have the considerable responsibility for setting and leading the trade-marketing strategies, implementations, and distribution, as well as the monthly sales budget, for our publishing programs in Spain. It has been a terrific opportunity for me to engage interactively with our publishing colleagues about the books that inspire their passion, and with our booksellers and salespeople, to bring these titles to readers across the country.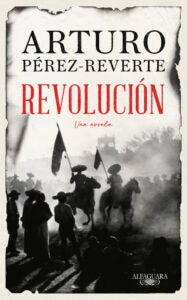 It was a particular pleasure last September for me to oversee the sales launch of "Revolution," the newest work by one of our biggest-selling authors, Arturo Pérez Revert, who is one of the world's bestselling Spanish-language storytellers—and a personal reading favorite of many us at the company. It's a coming-of-age novel set partly against the backdrop of the Mexican revolution.
To enhance the engagement of independent bookstores and major accounts we organized an exclusive presentation for these clients with the author at the Casa de México in Madrid (which is part of the Mexican Embassy). The author introduced the 35 booksellers in attendance to his novel and spoke to them about the most important points for selling the novel. Afterwards, he had a conversation with the booksellers and signed copies exclusively for them.
Posted: November 14, 2022