Interview with Azia Cheng, CEO, Penguin Random House North Asia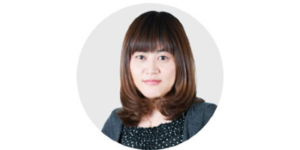 "Flexibility in adapting to new educational services becomes crucial for us in order to meet emerging needs. We are in the stage of quickly integrating  our content into the growing online education market."
What have been your biggest learnings from COVID-19?
During the COVID pandemic children are not able to go to school, and parents who work from home spend more with their children and need to supervise their learning. Online learning at home using quality professional materials is suddenly more popular among families with children, and English and STEM-related courses have become a must in most cities. And we have more than enough content to satisfy this increasing demand.
The biggest learning for China is that the best way to cope with change is by seeking new opportunities in the changing environment, with our strong content system to support us.
What has inspired you during this time?
The greatest need is to create a virtual/remote environment for learners either from the traditional reading of physical books or e-books or from emerging online platforms or apps This inspired us to connect our resources with those suppliers, to offer quality solutions for their needs.
Do you have any advice for our global colleagues?
Flexibility in adapting to new educational services becomes crucial for us in order to meet emerging needs. For example, along with e-book and audio rights, we may need enhanced e-book rights or the ability to adapt products into a curriculum. We are in the stage of quickly integrating  our content into the growing online education market. It will be very helpful if we could seize the opportunity with more flexible offers and services in this industry.
Posted: October 6, 2020