Interview with Carsten Coesfeld, CEO, DK Worldwide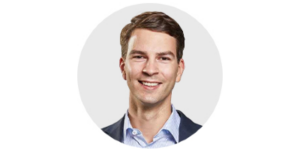 "There are many more learnings, but the biggest one probably is that this change is primarily about the mindset—we need a growth mindset. We need to test things quickly and adapt where necessary."
What have been your biggest learnings from COVID-19?
The shift to an online-first world has hugely affected the publishing industry and DK. In most markets more than 50 percent of books are now sold online, no matter which format. I am convinced that this change is here to stay, as even consumers that have not used the Internet to shop before now know how to do it and appreciate the convenience of it.
What does all of this mean for us at DK? We ran a number of experiments during lockdown. For instance, we increased our investment in the advertisement of our books on Amazon, which helped grow our online sales massively. We became better at integrating keywords into our copy and designing more beautiful product pages—this is something we want to build on. We are also investing in our SEO and Amazon advertising expertise and are building a central team that will manage these activities. Previously, we had too many handovers in the process, which at times made us slow to tap into the opportunities that are available to us.
Of course, there are a number of things on which to improve. When parents and caregivers were homeschooling during lockdown, our workbooks were in high demand and we ran out of stock very quickly. We need to rely less on retailer ordering patterns and base more of our forecasting on real-time consumer data. The current situation was something hugely unprecedented, and no forecasting tool could have predicted that, but this is still something we want to build on.
There are many more learnings, but the biggest one probably is that this change is primarily about the mindset—we need a growth mindset. We need to test things quickly and adapt where necessary. On balance, the shift to an online-first world is a massive opportunity for DK to reach more readers with our beautiful books.
What has inspired you during this time?
Our colleagues in DK—the DK community, as we call it—really stood together. During the first week of lockdown in March, we started global live streams and used a number of other formats to bring colleagues together. COVID-19 has brought us closer; while we have all been working remotely we have explored new ways to connect.
In July, we conducted a two-day virtual strategy offsite with twenty DK colleagues on Zoom. I would have never imagined that we would have had such open and honest conversations virtually. During these few days, we reflected on our learnings from the lockdown and developed our future ambition—to make more people curious and work together to reinvent DK in this new environment.
What are some challenges you, personally as CEO, and your local territory have been facing?
After just ten days starting as CEO, based in the UK head office, colleagues began working from home, and so I moved back to Germany to work remotely. At that time I did not even have the keys to my new London apartment. It wasn't the induction I expected, and I never dreamt that I could have built such strong relationships over these last six months while we all work from home.
Every country around the world, and each of our DK offices, has been affected differently and at different times. The nature of our global operations at DK, however, means we are flexible in our approach and are able to give each territory the specific support it needs.
As a global business, our teams have long connected virtually, and so we were well prepared in this aspect of remote working, but supporting individual technology needs wasn't something we were ready for. Our technology teams around the world had to ship more than 500 Macs and computers to colleagues' homes; they really did a great job. We successfully changed our ways of working, and moved the creation of 100 new titles to online within the DK Cloud. This transition allowed us to maintain productivity and collaboration across teams. We have also successfully experimented with new technology—for example, DK colleagues are now using Google Jamboard, a digital whiteboard app that has allowed us to brainstorm and be creative since we can't meet in person.
Do you have any advice for our global colleagues?
None of us has seen a crisis of this kind and scale. To get through it as a company, it is so important to create a safe space for open and honest conversations. The ability to freely discuss what is important for the company will generate the best outcomes and also empower everyone in the business to do their very best work.
One other observation we have made during these difficult times is that a crisis can help you to really focus on the things that make a difference and show you the opportunities in your business. For DK, in addition to the online sales channel, this would be our educational content, for instance. As a truly global publisher, I am convinced that we have much more potential to reach more readers, particularly in the U.S.
Posted: October 6, 2020