Interview with Julie Burland, CEO PRH Australia and New Zealand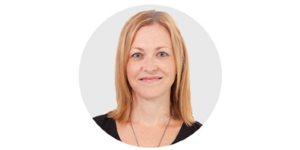 "A special mention must go to the team at UBD, our distribution centre servicing all of ANZ. I cannot speak highly enough of them; in a year of turmoil they have not missed a beat and they remain the benchmark for distribution in our industry."
What have been your biggest learnings from COVID-19?
This year started with the unprecedented and catastrophic bushfires around the country. Throughout this environmental crisis there was an incredible groundswell of support for those impacted, which in many ways brought the country together, and that fighting spirit galvanised us in facing COVID-19. Certainly the "support local" movement, which had gained considerable momentum during the bushfires, intensified through COVID-19 and proved to be extremely positive for the industry.
I think we have learnt the importance of being agile and adjusting to changes in the market. At the start of lockdown things were happening at breakneck speed, requiring us to be dynamic in our decision-making and in our actions. The move to online buying patterns and the demand for content challenged our usual methods of publishing, promoting, and selling our books. A shift to consumer-led opportunities and new ways of using data to inform our campaigns and strategies has been an exciting development in our market.
A focus on driving online sales has led to an important rethink and a renewed understanding of consumer behaviour. This new thinking has also proved beneficial for our more traditional customers, and ultimately helps us to play our part in maintaining a diverse marketplace in the online space.
This year we are constantly reminded that books are not only resilient, but also make a meaningful difference in people's lives.
What has inspired you during this time?
It has been a year of tragedy, with so many lives and livelihoods lost. We have been tested in myriad ways and I have been inspired time and again by the resilience and spirit of our community and the support and generosity individuals have shown. A special mention must go to the team at UBD, our distribution centre servicing all of Australia and New Zealand. I cannot speak highly enough of them; in a year of turmoil they have not missed a beat and they remain the benchmark for distribution in our industry. Similarly, across the business the creativity and resourcefulness of our people have been inspirational and something to be celebrated.
Our booksellers in Australia and New Zealand have been amazing, their determination and tenacity in finding new ways to sell books to stay afloat has been truly inspiring. As well, our colleagues at Penguin Random House ANZ have impressed me with their willingness to adjust, their commitment to our business and their support of each other.
Amid the chaos we have managed some remarkable achievements across our brands and authors. The amazing success of Bluey in 2020 comes to mind: Bluey: Big Backyard holds the market's #1 spot for the year. There have been phenomenal results for authors such as Marian Keyes, Yotam Ottolenghi, and Glennon Doyle, and locally The Resilience Project has managed to stay in the charts all year. The sales and demand for our books are inspiring at any time, but, especially In the face of adversity, it is uplifting and motivating to celebrate the success of authors and their books.
What are some challenges you, personally as CEO, and your local territory have been facing?
The major challenge has been the unpredictable nature of the pandemic, and never knowing what the next day will hold—managing the uncertainty and realising there are some things you simply can't control have been constants. Across Australia and New Zealand we have had states, territories, and countries all operating at different levels of restrictions, which requires continual adjustment and the need to improvise when required.
As a territory we have faced the same challenges as everyone else, but the pandemic highlighted our vulnerability in being so far away from a significant portion of our supply. Of course, it must be said, being isolated and islands did have some advantage in helping to maintain relatively low numbers on the COVID front. With the closure of borders and our sudden isolation from much of the supply chain, we had to rely on the support of our businesses overseas and our local printing partners. I'm pleased to say we managed to adjust and shift supply locally.
In recent months Victoria has faced a government-mandated move back to lockdown, and with that came a very real threat that the UBD warehouse might have to close. The uncertain weeks leading up to that decision were extremely difficult, particularly with so many businesses reliant on UBD's continuing operation. It was an enormous relief for everyone when we learned that we would be able to remain open.
Do you have any advice for our global colleagues?
The last six months or so have really emphasized the importance of sharing experiences and listening. There is no rule book on how best to navigate COVID-19 (yet), so living and working in the moment and learning from developments around the world have been vital. I have picked up much valuable information and many ideas from regular contact with my overseas colleagues, and those conversations have helped inform my day-to-day decisions. It is in the face of adversity such as we're experiencing now that I appreciate how fortunate we are to be part of such a strong, stable, and innovative global company.
Posted: October 6, 2020