Interview with Tom Weldon, CEO, Penguin Random House U.K.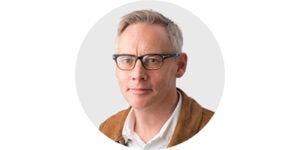 "I draw a huge amount of energy and inspiration from my colleagues, so my advice would be to try and make a concerted effort to overcome the distance and stay connected. I try to pick up the phone when I can, even if it's just for a fifteen-minute chat."
What have been your biggest learnings from COVID-19?
The acceleration into an online-first world has been dramatic over the last six months. Like so many businesses, we have been thinking about and adapting to this new reality. I certainly don't have all the answers, but here are some of the questions and observations that are shaping our strategy.
How can the focus on backlist and perennial sellers (what we have been calling the "lockdown front list") be sustained during a very intense new release season? How do we launch books successfully with less support from physical bookstores? How can we combine measurement and creativity in our marketing? How do we make the shift from fixed publishing plans to constant experimentation and dynamic decisions and allocation of resources? Is it possible to automate the marketing of deep backlist at scale? How do we create a really agile distribution operation, where we can respond to sudden spikes in demand online with the speedy supply of books?
But as we work to answer these questions, if COVID-19 has taught us anything, it's that the book endures. It has been both gratifying and reassuring to see how people have been turning to reading as a source of comfort, escapism, and knowledge more than ever before. This gives me cause for optimism as we head into the autumn, and for the longer-term health of our industry, for which I feel immensely grateful.
What has inspired you during this time?
As is often the case, it's been our colleagues here at Penguin Random House UK who have inspired me over the past six months. I have always found them to be deeply committed, hardworking, creative, entrepreneurial, and generous, but those qualities have come to the fore through this crisis. I have been both impressed and grateful for everyone's ability to adapt to the constantly shifting landscape while also managing their own personal challenges and commitments.
In our warehouse, the team navigated rigorous safety procedures and worked around the clock to ensure that our books reached readers despite the extraordinary challenges. Thanks to their commitment, we were able to keep our business going through the restrictive lockdown period and, in turn, support the broader ecosystem of booksellers.
Our technology teams have provided ongoing support and advice as we moved to remote working literally overnight, and our facilities team managed to navigate an office move at the height of lockdown. On top of that, many colleagues worked to complete the final phase of our technology integration programme. It was always going to be a huge undertaking, but achieving it during lockdown with the team working virtually was nothing short of remarkable.
Interestingly, although we have been working physically apart, in many ways we have never felt closer and more connected as a company.
What are some challenges you, personally as CEO, and your local territory have been facing?
At present, we're thinking about how we blend office working with home working while navigating local restrictions. Given that we have just opened two beautiful new workspaces in London—a move we had planned to make before the crisis—this is less than ideal.
But the disruption has also been an opportunity to rethink. It has shown us the benefits of working from home just as it has shown us the value of an office that we might have taken for granted before. We are a creative business that depends on people and relationships. We know the world of work has changed forever, but having a physical home for our colleagues and authors will continue to be part of our model. The opportunity now is to evaluate how we can take the best of the office, as well as the benefits we have discovered through working from home, to design how we work in the future in a way that sets us up for success, both personally and as a company.
Do you have any advice for our global colleagues?
I draw a huge amount of energy and inspiration from my colleagues, so I think my advice would be to try and make a concerted effort to overcome the distance and stay connected. Meeting face-to-face is ideal, but it isn't always possible. I try to pick up the phone when I can, even if it's just for a fifteen-minute chat. I think we all see the virtue of Zoom, but also its drawbacks.
The other thing I am trying to focus on personally is how I can adopt a growth mindset. The ongoing uncertainty means that is not easy to do, but I'm trying to reframe challenges as opportunities to learn. We know we can't predict the future, but we can control how we respond to it, so that's going to be my focus for this next period.
Posted: October 5, 2020