Meet The New Read It Forward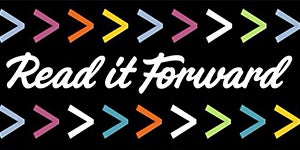 The Crown Publishing Group announced that it has relaunched ReadItForward.com. With an active online community of over 385,000 members, Read It Forward is a publisher-agnostic book vertical that helps readers discover exciting new books and classic reads. Managed by the Crown Publishing Group's Community Development team, the site has grown substantially, in volume and in editorial content, since its creation in 2008. The new design features a fresh, modern look; a more intuitive site navigation; and an editorial shift toward long-form content, original essays by bestselling authors, and curated book recommendations from the Read It Forward staff.
Read It Forward's mission is to guide readers toward a literary future with books that inform, entertain, and inspire through unique online experiences. Some features on the site include:
Book Club Appetizer: a podcast hosted by Abbe Wright (Editor, Read It Forward) and Alana Buckbee (Sr. Manager, Community Development, Crown Publishing Group), recommended as an audio "kickoff" for book club meetings. Each episode focuses on a single title, beginning with plot discussion and thoughts on favorite characters, and culminating in an interview with the book's author. Participating authors include such notables as Amber Brock (A FINE IMITATION, Crown), Anton DiSclafani (THE AFTER PARTY, Riverhead Books), Camille Perri (THE ASSISTANTS, G. P. Putnam's Sons), Hannah Pittard (Listen to Me, Houghton Mifflin Harcourt), and Nicola Yoon (THE SUN IS ALSO A STAR, Delacorte Press).
What We're Reading: a weekly newsletter, which features curated picks from bestselling authors and the Read It Forward editorial team.
#AskaLibrarian: the weekly Twitter recommendation hour, in partnership with Library Journal, Penguin Random House, and librarians across the country.
BookBento: still life photography featuring new titles, as well as favorite backlist reads, that creates a browsable bookstore on Instagram.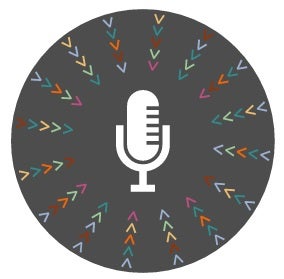 The all-star literary lineup slated for Read It Forward's summer launch includes exclusive interviews with Matthew Desmond (EVICTED, Crown), Erik Larson (DEAD WAKE,Crown), Terry McMillan (I ALMOST FORGOT ABOUT YOU,Crown), Curtis Sittenfeld (ELIGIBLE, Random House); original content from Erica Jong (Fear of Dying, St. Martin's Press) and Karin Slaughter (Pretty Girls, William Morrow); and curated bookshelves by Jennifer S. Brown (MODERN GIRLS, NAL) and Peter Clines (EX-ISLE, Broadway).
"We have always been proud of the editorial content featured on Read It Forward, and now we have a more modern design to showcase our interviews, literary lifestyle essays, and reading recommendations," says Kate Rados, Vice President, Community Development for the Crown Publishing Group. "Our readers are excited to learn about newly released and rediscovered gems, from literary and commercial fiction to memoir, historical fiction to crossover young adult. We're able to make recommendations based on author affinity, category, mood, or impulse. While it's not possible to be all things to all readers, we strive to deliver the best reads at the right time that align with a reader's taste."
In conjunction with its relaunch, Read It Forward will be inviting bookstores to participate as promotional partners. For their pilot project, Tattered Cover and Northshire Bookstore are collaborating in a one-of-a-kind sweepstakes, where a grand-prize winner will receive a library of 50 books, hand-selected by the bookselling staff from both stores. The sweepstakes will be hosted on ReadItForward.com.
Crown's marketing plans for the relaunch include: a site-wide online adventure—called "The Great Reader's Scavenger Hunt"—a series of sweepstakes promotions which awards 625 winners with a free book; owned media advertising through the Crown and Penguin Random House verticals; a special branded pouch mailing to bookish influencers; branded tote bags distributed at the 2016 BEA; social media advertising through Facebook, Twitter, and Instagram; and an email marketing program through LiveIntent.
Click here to experience Read It Forward's new features.
Posted: May 15, 2016