Random House Mondadori is Renamed Penguin Random House Grupo Editorial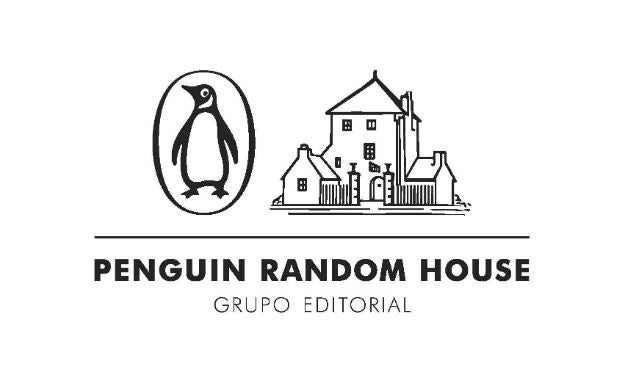 The Mondadori Publishing Imprint Will Take The Name Of Literatura Random House
(Barcelona, November 4, 2013)—Effective Monday, 4 November, Random House Mondadori is renamed Penguin Random House Grupo Editorial. The new name represents its position and identity as the Spanish-language publishing company of the newly formed Penguin Random House. This name change encompasses two major corporate initiatives undertaken in the past twelve months: In November 2012, parent company Bertelsmann, on behalf of Random House, acquired full ownership from previous joint-venture partner Mondadori of Random House Mondadori, which was created in 2001. On July 1, 2013, Bertelsmann and Pearson merged their respective trade book publishing divisions to form Penguin Random House in the U.S., Canada, the U.K., Australia, New Zealand, India, China, South Africa, Spain, Mexico, Argentina, Colombia, Uruguay, and Chile.
Under the leadership of Núria Cabutí, who has been CEO since 2010, Penguin Random House Grupo Editorial will maintain its present organizational structure for its publishing divisions in Spain and Latin America, as well as the identity and direction of its respective publishing programs, together with its unwavering commitment to making its authors' works available to the widest possible audience.
The company's Mondadori imprint also will have a name change; henceforth it will be known as Literatura Random House. It will continue to publish the same range of subjects and authors as before, utilizing the same publishing criteria that have made it one of the most respected literary imprints in Spain and Latin America.
The Spanish-language divisions of Penguin Random House Grupo Editorial publish fiction and nonfiction books for adults and children in hardback, paperback, audio, and electronic formats through the following imprints: Beascoa, Caballo de Troya, Collins, Conecta, Debate, Debolsillo, Electa, Fantascy, Grijalbo, Lumen, Nube de Tinta, Plaza & Janés, Random House, Reservoir Books, RHM Flash, Rosa dels Vents, and Sudamericana.
In announcing the company's name change Núria Cabutí said, "Today we begin our life as Penguin Random House Grupo Editorial, bringing with us the fantastic legacy of our history in Spanish-language publishing and the pride of being part of the first truly global trade publishing company. We will continue to publish with passion a wide array of authors, and our priority will be to continue to grow as both a print and digital publisher. Connecting authors and readers remains our essential mandate."
She added "Literatura Random House will carry forward its mission to publish the highest-quality literature both in Spanish and in translation."
The catalogue of Penguin Random House Grupo Editorial consists of an incomparable list of authors, including several Nobel Prize-winners, among them this year's laureate Alice Munro, and Gabriel García Márquez, J .M. Coetzee, Orhan Pamuk, V.S. Naipaul, Elfriede Jelinek, and Doris Lessing.
Penguin Random House (https://global.penguinrandomhouse.com/) is the world's first truly global trade book publisher. It was formed on July 1, 2013, upon the completion of an agreement between Bertelsmann and Pearson to merge their respective trade publishing companies, Random House and Penguin, with the parent companies owning 53% and 47%, respectively. Penguin Random House comprises the adult and children's fiction and nonfiction print and digital trade book publishing businesses of Penguin and Random House in the U.S., U.K., Canada, Australia, New Zealand, and India, Penguin's trade publishing activity in Asia and South Africa; DK worldwide; and Random House's companies in Spain, Mexico, Argentina, Uruguay, Colombia, and Chile. Penguin Random House employs more than 10,000 people globally across almost 250 editorially and creatively independent imprints and publishing houses that collectively publish more than 15,000 new titles annually. Its publishing lists include more than 70 Nobel Prize laureates, and hundreds of the world's most widely read authors.
Posted: November 4, 2013