There's a Book for That: Mental Health Awareness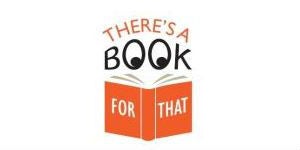 May has been Mental Health Month since 1949. This year's theme is "Life with a Mental Illness." Over the decades, the topic of mental health has certainly become more prominent, with the help of a growing number of recognizable people "coming out" with their mental disorders and increasing reporting in popular media.
However, not all of this coverage has been helpful. Amid widespread confusion between distinct conditions, their causes and symptoms, and what their relation with violence and other anti-social behaviors might be, a vast number of sufferers still succumb to suicide or homelessness. Those who have the resources to cope still overwhelmingly prefer to stay in the closet, rather than face generalized prejudice and discrimination. The path to change will definitely involve further political action, but to get to that point much more education—and empathy—is necessary. This May we urge you to pick up a book and learn about the people who deal with mental illness daily, as sufferers or caretakers, and find out why they stand out, but more importantly, what makes them not that different from the rest of us.
To learn more visit: Mental Health America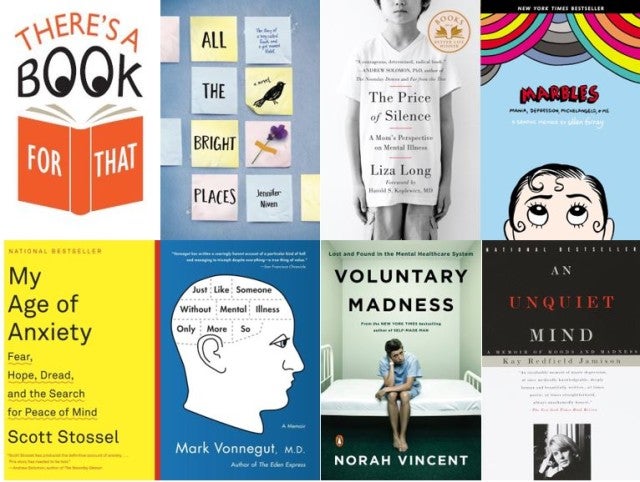 FEATURED TITLES
MY AGE OF ANXIETY by Scott Stossel
From the editor of The Atlantic comes a riveting, revealing memoir of life with anxiety—and the history of the scientists, philosophers, artists, and writers who have worked to understand this condition.
MARBLES by Ellen Forney
Cartoonist Ellen Forney explores the relationship between "crazy" and "creative" in this graphic memoir of her bipolar disorder, woven with stories of famous bipolar artists and writers.
AN UNQUIET MIND by Kay Redfield Jamison
Dr. Jamison is one of the foremost authorities on manic-depressive (bipolar) illness; she has also experienced it firsthand. Here Jamison examines bipolar illness from the dual perspectives of the healer and the healed, revealing both its terrors and the cruel allure that at times prompted her to resist taking medication. An Unquiet Mind is a memoir of enormous candor and wisdom—a deeply powerful book that has both transformed and saved lives.
VOLUNTARY MADNESS by Norah Vincent
Determined but uncertain about maintaining her own equilibrium, the author boldly committed herself to three different facilities-a big-city hospital, a private clinic in the Midwest, and finally an upscale retreat in the South. Voluntary Madness is the chronicle of Vincent's journey through the world of the mentally ill as she struggles to find her own health and happiness.
JUST LIKE SOMEONE WITHOUT MENTAL ILLNESS ONLY MORE SO by Mark Vonnegut, M.D.
More than thirty years after the publication of his acclaimed memoir The Eden Express, Mark Vonnegut continues his story in this searingly funny, iconoclastic account of coping with mental illness, finding his calling, and learning that willpower isn't nearly enough.
THE PRICE OF SILENCE by Liza Long
Powerful and shocking, The Price of Silence , which grew out of the author's article "I am Adam Lanza's Mother" after the Newtown shooting, looks at how society stigmatizes mental illness—including in children—and the devastating societal cost. In the wake of repeated acts of mass violence, Long points the way forward.
FOR YOUNG READERS
ALL THE BRIGHT PLACES by Jennifer Niven
Soon to be a motion picture starring Elle Fanning
"At the heart – a big one – of "All the Bright Places" lies a charming love story about this unlikely and endearing pair of broken teenagers." — New York Times Book Review
For more on these and related titles visit the Edelweiss collection: Mental Health Awareness
Posted: May 12, 2016