Abby Endler
February 14, 2020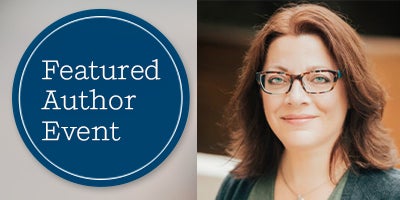 All Penguin Random House employees are invited to hear Simone St. James discuss her new Berkley thriller, THE SUN DOWN MOTEL , in conversation with fellow Berkley author Rachel Harrison. Abby Endler, creator of Crime by the Book, will be the moderator.  The event takes place on Wednesday, February 19 at Barnes & Noble Upper West Side (2289 Broadway) from 7:00 to 9:00 pm and includes a book signing with the authors.
expand
In her chilling new novel, St. James takes readers alongside protagonist Carly Kirk as she attempts to solve the mysteries of her family's past.  Something hasn't been right at the Sun Down Motel for a long time, and Carly is about to find out why.
Upstate New York, 1982. Viv Delaney wants to move to New York City, and to help pay for it she takes a job as the night clerk at the Sun Down Motel in Fell, New York. But something isn't right at the motel, something haunting and scary. Upstate New York, 2017. Carly Kirk has never been able to let go of the story of her aunt Viv, who mysteriously disappeared from the Sun Down before she was born. She decides to move to Fell and visit the motel, where she quickly learns that nothing has changed since 1982. And she soon finds herself ensnared in the same mysteries that claimed her aunt.
 Simone St. James
 is the 
USA Today
 bestselling and award-winning author of 
The Broken Girls, Lost Among the Living,
and 
The Haunting of Maddy Clare.
She wrote her first ghost story, about a haunted library, when she was in high school, and spent twenty years behind the scenes in the television business before leaving to write full-time