america
June 27, 2018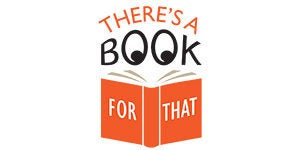 As we ready ourselves for the festivities of July 4th, Independence Day, The people of the United States of America are in the throes of declaring their values while grappling with many complex issues. For the occasion, we've selected contemporary and classic titles which showcase our country's vast natural beauty and history alongside portraits of current communities and people's lives here in America:
expand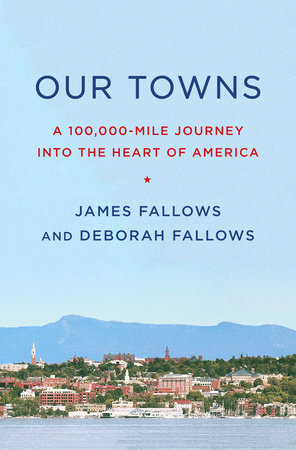 OUR TOWNS: A 100,000-MILE JOURNEY INTO THE HEART OF AMERICA
by James Fallows, Deborah Fallows
For the last five years, James and Deborah Fallows have been traveling across America in a single-engine prop airplane. Visiting dozens of towns, they have met hundreds of civic leaders, workers, immigrants, educators, environmentalists, artists, public servants, librarians, business people, city planners, students, and entrepreneurs to take the pulse and understand the prospects of places that usually draw notice only after a disaster or during a political campaign. Their view of the country is as complex and contradictory as America itself, but it also reflects the energy, the generosity and compassion, the dreams, and the determination of many who are in the midst of making things better. Our Towns is the story of their journey—and an account of a country busy remaking itself.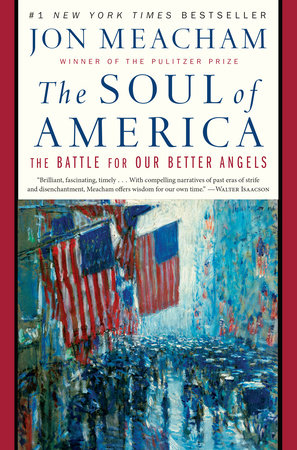 THE SOUL OF AMERICA: THE BATTLE FOR OUR BETTER ANGELS
by Jon Meacham
We have been here before. In this timely and revealing book, Pulitzer Prize-winning author Jon Meacham helps us understand the present moment in American politics and life by looking back at critical times in our history when hope overcame division and fear. With clarity and purpose, Meacham explores contentious periods and how presidents and citizens came together to defeat the forces of anger, intolerance, and extremism.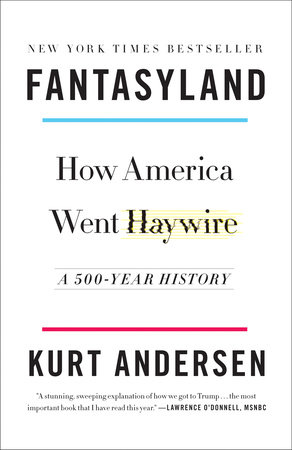 FANTASYLAND: HOW AMERICA WENT HAYWIRE: A 500-YEAR HISTORY
by Kurt Andersen
From a razor-sharp thinker, a new understanding of our post-truth world—the American instinct to believe in make-believe, from the Pilgrims to P.T. Barnum to Disneyland to zealots of every stripe…to Donald Trump.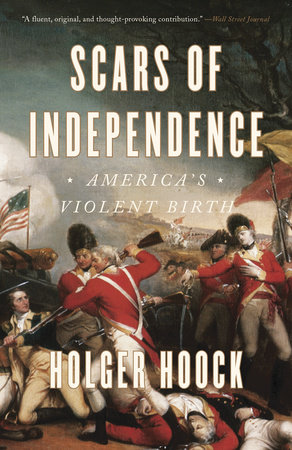 SCARS OF INDEPENDENCE: AMERICA'S VIOLENT BIRTH
by Holger Hoock
The American Revolution is often portrayed as an orderly, restrained rebellion, with brave patriots defending their noble ideals against an oppressive empire. But as historian Holger Hoock shows in this deeply researched and elegantly written account of America's founding, the Revolution was also a profoundly violent civil war—one that shaped the nation, and the British Empire, in ways we have only begun to understand. Vivid and authoritative, Scars of Independence offers a new origins story that is both relevant and necessary—an important reminder that forging a nation is rarely bloodless.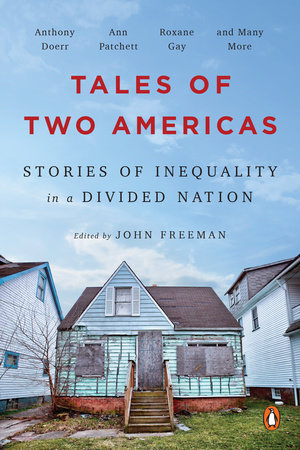 TALES OF TWO AMERICAS: STORIES OF INEQUALITY IN A DIVIDED NATION
by John Freeman
Thirty-four major contemporary writers—including Anthony Doerr, Ann Patchett, Roxane Gay, Edwidge Danticat, Rebecca Solnit, Joyce Carol Oates, Hector Tobar, and Karen Russell—examine life in a deeply divided America.
Tales of Two Americas
demonstrates how boundaries can break down when experiences are shared, and that in sharing our stories we can help to alleviate a suffering that touches us all.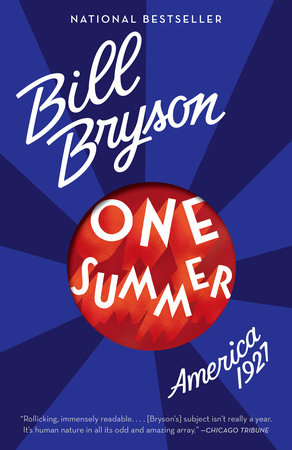 ONE SUMMER: AMERICA, 1927
by Bill Bryson
The summer of 1927 began with Charles Lindbergh crossing the Atlantic. Meanwhile, Babe Ruth was closing in on the home run record. In Newark, New Jersey, Alvin "Shipwreck" Kelly sat atop a flagpole for twelve days, and in Chicago, the gangster Al Capone was tightening his grip on bootlegging. The first true "talking picture," Al Jolson's The Jazz Singer, was filmed, forever changing the motion picture industry. All this and much, much more transpired in the year Americans attempted and accomplished outsized things—and when the twentieth century truly became the American century.
One Summer
transforms it all into narrative nonfiction of the highest order.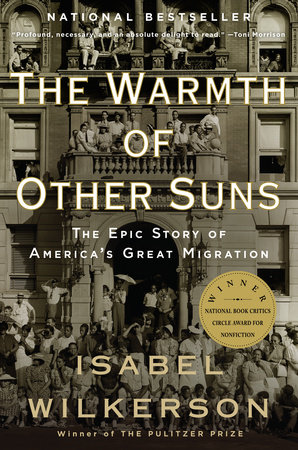 THE WARMTH OF OTHER SUNS: THE EPIC STORY OF AMERICA'S GREAT MIGRATION
by Isabel Wilkerson
In this epic, beautifully written masterwork, Pulitzer Prize-winning author Isabel Wilkerson chronicles one of the great untold stories of American history: the decades-long migration of black citizens who fled the South for northern and western cities, in search of a better life.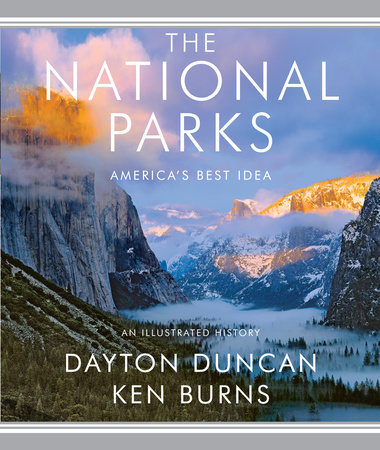 THE NATIONAL PARKS: AMERICA'S BEST IDEA
by Dayton Duncan, Ken Burns
America's national parks spring from an idea as radical as the Declaration of Independence: that the nation's most magnificent and sacred places should be preserved, not for royalty or the rich, but for everyone. In this evocative and lavishly illustrated narrative, Ken Burns and Dayton Duncan delve into the history of the park idea, from the first sighting by white men in 1851 of the valley that would become Yosemite and the creation of the world's first national park at Yellowstone in 1872, through the most recent additions to a system that now encompasses nearly four hundred sites and 84 million acres.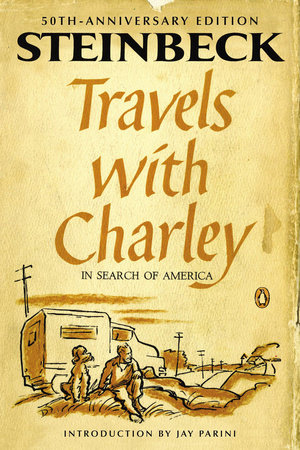 TRAVELS WITH CHARLEY IN SEARCH OF AMERICA
by John Steinbeck
An intimate journey across America, as told by one of its most beloved writers. To hear the speech of the real America, to smell the grass and the trees, to see the colors and the light—these were John Steinbeck's goals as he set out, at the age of fifty-eight, to rediscover the country he had been writing about for so many years.
FOR YOUNGER READERS
WORDS THAT BUILT A NATION: VOICES OF DEMOCRACY THAT HAVE SHAPED AMERICA'S HISTORY
by Marilyn Miller, Ellen Scordato and Dan Tucker; Illustrated by Mary Kate Mcdevitt
Words that Built a Nation
was hailed for bringing together the United States' most important historical essays, speeches, and documents into one accessible collection for kids. This history lovers' must-have has been revised, revamped, and expanded for the 21st century.
WE CAME TO AMERICA
by Faith Ringgold
From the Native Americans who first called this land their home, to the millions of people who have flocked to its shores ever since, America is a country rich in diversity. Some of our ancestors were driven by dreams and hope. Vividly expressed in Faith Ringgold's sumptuous colors and patterns,
We Came to America
is an ode to every American who came before us, and a tribute to each child who will carry its proud message of diversity into our nation's future.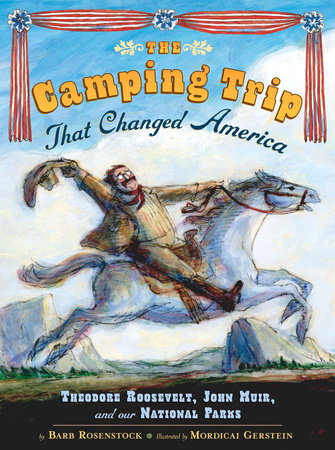 THE CAMPING TRIP THAT CHANGED AMERICA: THEODORE ROOSEVELT, JOHN MUIR, AND OUR NATIONAL PARKS
by Barb Rosenstock; Illustrated by Mordecai Gerstein
Caldecott medalist Mordicai Gerstein captures the majestic redwoods of Yosemite in this little-known but important story from our nation's history. In 1903, President Theodore Roosevelt joined naturalist John Muir on a trip to Yosemite. Camping by themselves in the uncharted woods, the two men saw sights and held discussions that would ultimately lead to the establishment of our National Parks. For more on these and other great books for dad, visit the collection:
America
---
There's a Book for That!
is brought to you by Penguin Random House's Sales department. Please follow our Tumblr by clicking
here
—and share this link with your accounts:
theresabookforthat.tumblr.com
. Thank you! Did you see something on the news or read about something on your commute? Perhaps you noticed something trending on Twitter? Did you think: "There's a book for that!"? Then please, send it our way at
theresabookforthat@penguinrandomhouse.com
June 29, 2017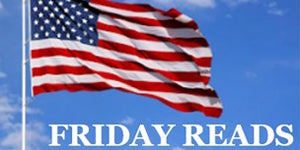 Are you ready for the long holiday weekend? Looking for something relevant to read? The Fourth of July—also known as Independence Day or July 4th—has been a federal holiday in the United States since 1941, but the tradition of Independence Day celebrations goes back to the 18th century and the American
expand
Revolution. To honor the occasion, this Friday Reads installment turns to no lesser topic than America itself, from a variety of perspectives and with something for everyone. So here's to life, liberty and the pursuit of happiness!
THE DECLARATION OF INDEPENDENCE AND THE UNITED STATES CONSTITUTION
 edited by Richard Beeman What is the President, Congress, and the Supreme Court really allowed to do? This unique and handy guide includes the documents that guide our government, annotated with accessible explanations from one of America's most esteemed constitutional scholars.
1776: A MUSICAL PLAY
 by Sherman Edwards, Peter Stone Before there was "Hamilton", "1776" took to the stage in 1969 winning five Tony Awards, including Best Book and Best Musical, this oft-produced musical play is an imaginative re-creation of the events from May 8 to July 4, 1776 in Philadelphia, when the second Continental Congress argued about, voted on, and signed the Declaration of Independence.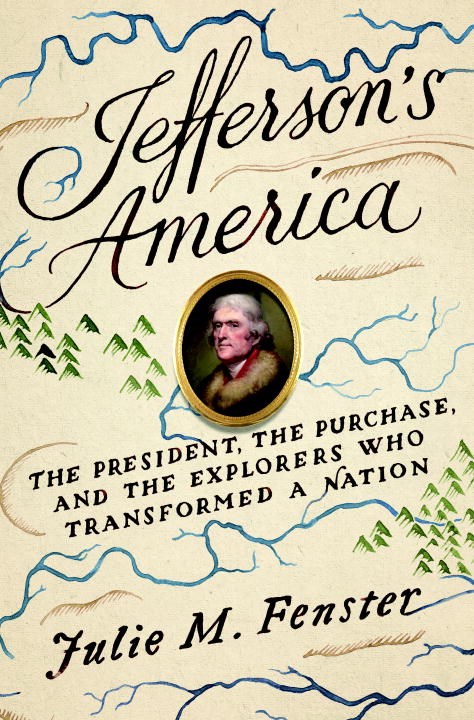 JEFFERSON'S AMERICA: THE PRESIDENT, THE PURCHASE, AND THE EXPLORERS WHO TRANSFORMED A NATION
 by Julie M. Fenster The surprising story of how Thomas Jefferson commanded an unrivaled era of American exploration—and in doing so, forged a great nation.
AMERICA AND AMERICANS AND SELECTED NONFICTION
 by John Steinbeck More than four decades after his death, John Steinbeck remains one of the nation's most beloved authors. Yet few know of his career as a journalist who covered world events from the Great Depression to Vietnam. Now, this distinctive collection offers a portrait of the artist as citizen, deeply engaged in the world around him.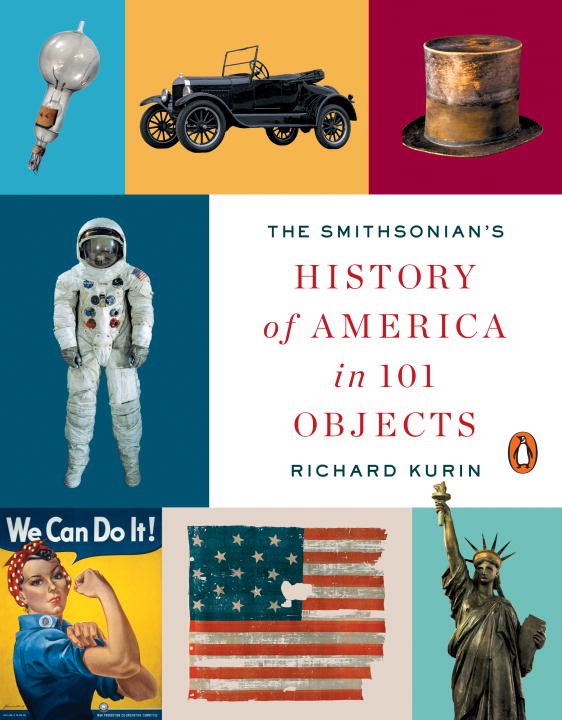 THE SMITHSONIAN'S HISTORY OF AMERICA IN 101 OBJECTS
 edited by Richard Kurin A magnificent history of America told through 101 objects taken from the Smithsonian's collections, the country's largest and most important, selected by the beloved head of its history, art and culture museums.
BECOMING AMERICANS: IMMIGRANTS TELL THEIR STORIES FROM JAMESTOWN TO TODAY
 edited by Pete Hamill et al… Immigration is the essential American story, though one often told in terms of its impact on those already here. Becoming Americans tells this epic story from the inside, gathering for the first time over 400 years of writing by first-generation immigrants about the immigrant experience.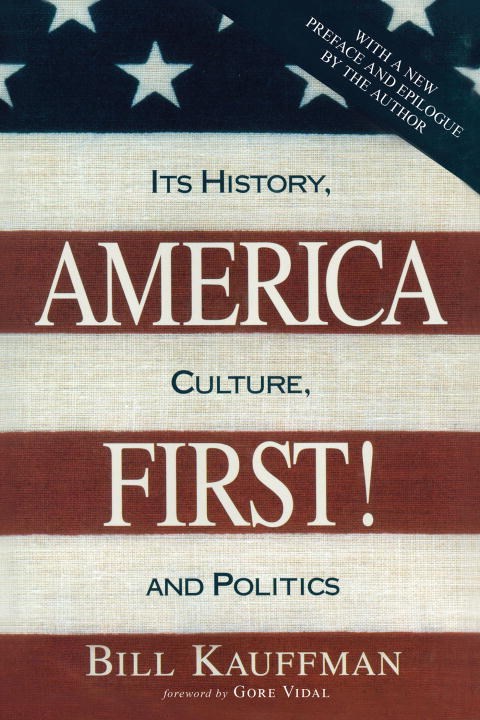 AMERICA FIRST! : ITS HISTORY, CULTURE, AND POLITICS
 by Bill Kauffman, Gore Vidal Lively and iconoclastic, 
America First!
 explores the rich heritage, turbulent present, and possible future of the political and cultural tendency known as "America First." Bill Kauffman, a columnist for the American Conservative, examines the nineteenth-century underpinnings and twentieth-century eruptions of American isolationism and nationalism.
FOR YOUNGER READERS
WHAT IS THE DECLARATION OF INDEPENDENCE?
; Ages 8-12 by Michael C. Harris, Jerry Hoare, Kevin McVeigh Step back in time to the birth of America and meet the real-life rebels who made this country free!
THIS IS AMERICA: A NATIONAL TREASURY
 by Miroslav Sasek Selections from M. Sasek's most popular illustrated children's travel guides compiled into one big look at the United States and its unique history. For more on these and related titles visit the collection: 
Fourth of July