american presidency
February 14, 2020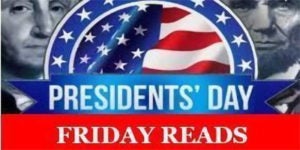 On Monday, February 17, we honor Presidents' Day. Established in 1885, it is still officially called "Washington's Birthday" by the federal government.  As we reflect on American Presidents, past and present, the 2020 Presidential primary season is in full gear. We are of the opinion that your holiday weekend reading would be well-served by the following distinctive and notable collection of presidential literature.
expand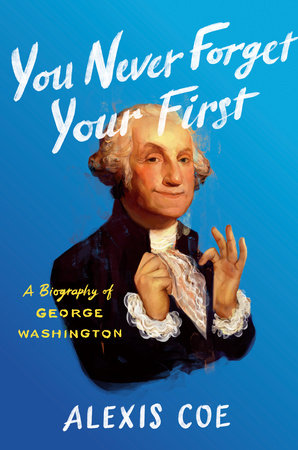 YOU NEVER FORGET YOUR FIRST: A BIOGRAPHY OF GEORGE WASHINGTON
by Alexis Coe With irresistible style and warm humor,
You Never Forget Your First
combines rigorous research and lively storytelling that will have readers—including those who thought presidential biographies were just for dads—inhaling every page.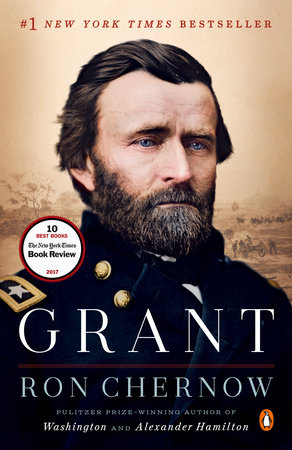 GRANT
by Ron Chernow Pulitzer Prize winner Ron Chernow returns with a sweeping and dramatic portrait of one of our most compelling generals and presidents, Ulysses S. Grant. The definitive biography,
Grant
is a grand synthesis of painstaking research and literary brilliance that makes sense of all sides of Grant's life, explaining how this simple Midwesterner could at once be so ordinary and so extraordinary.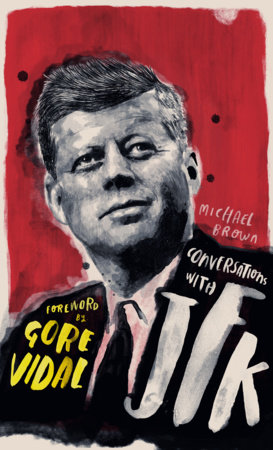 CONVERSATIONS WITH JFK: A FICTIONAL DIALOGUE BASED ON BIOGRAPHICAL FACTS
by Michael O'Brien, Foreword by Gore Vidal Imagined by one of the world's foremost JFK scholars, this fictionalized conversation presents the essential biography of America's most glamorous and mythologized president. The book is divided into two parts: a biographical essay that provides a concise overview of JFK's life, achievements, scandals and controversies; and a Q&A dialogue based on rigorous research and incorporating JFK's actual spoken or written words whenever possible, along with rigorously researched biographical interpretations of his various views and positions.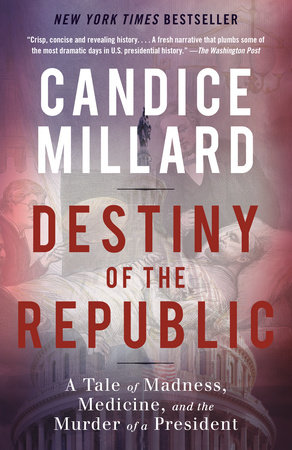 DESTINY OF THE REPUBLIC: A TALE OF MADNESS, MEDICINE AND THE MURDER OF A PRESIDENT
by Candice Millard Though he was a reluctant president, the legacy of James Garfield extended far beyond his lifetime, and
Destiny of the Republic
revisits his meteoric rise within the military and government with meticulous research and intimate focus. Garfield was a passionate advocate of freed slaves, a reformer at odds with Republican power brokers and machine politics, a devoted father, and a spellbinding speech-giver. Four months after taking office he was shot twice by an unhinged office-seeker, Charles Guiteau, and a nation already recently fractured by war shattered, leaving the wounded president at the center of a bitter, behind-the-scenes struggle for power.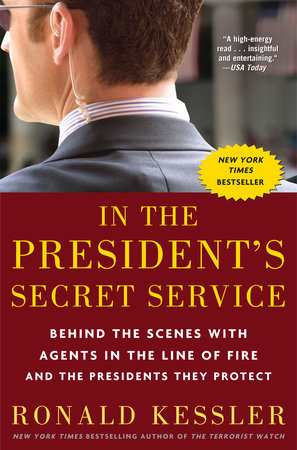 IN THE PRESIDENT'S SECRET SERVICE: BEHIND THE SCENES WITH AGENTS IN THE LINE OF FIRE AND THE PRESIDENTS THEY PROTECT
by Ronald Kessler Secret Service agents, acting as human surveillance cameras, observe everything that goes on behind the scenes during the presidency. Kessler reveals what they have seen, providing startling, previously untold stories about presidents from Barack Obama and George W. Bush back to John F. Kennedy and Lyndon Johnson, as well as about their families, Cabinet officers, and White House aides. Only Secret Service agents know the real story, and Ronald Kessler is the only journalist who has won their trust.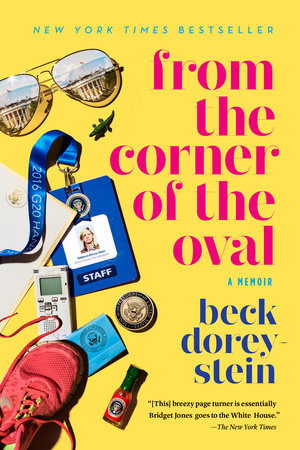 FROM THE CORNER OF THE OVAL: A MEMOIR
by Beck Dorey-Stein
The New York Times
bestselling, compulsively readable, behind-the-scenes memoir that takes readers inside the Obama White House, through the eyes of a young staffer learning the ropes, falling in love, and finding her place in the world.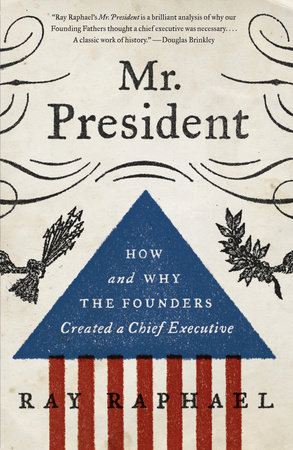 MR. PRESIDENT: HOW AND WHY THE FOUNDERS CREATED A CHIEF EXECUTIVE
by Ray Raphael The dramatic and penetrating story of the political maneuverings and personalities behind the creation of the office of the president, with ramifications that continue to this day.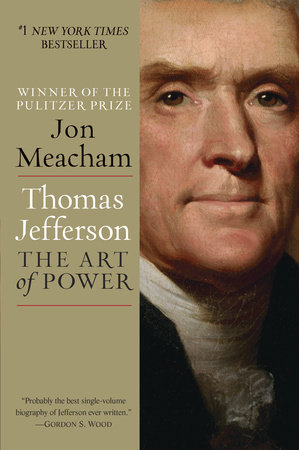 THOMAS JEFFERSON: THE ART OF POWER
by Jon Meacham Jon Meacham brings to life the complete man, from birth to his last days—through the Revolutionary War and his years as President. We see the Founding Father who steered the states to nationhood, wrote the Declaration of Independence, and, as a master politician President, doubled the size of America through the Louisiana Purchase. With a powerful narrrative, Meacham guides us through the life and extraordinary times of a man often admired but, before now, never truly understood in all his complexity.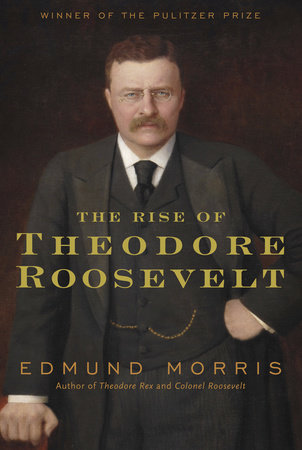 THE RISE OF THEODORE ROOSEVELT
by Edmund Morris WINNER OF THE PULITZER PRIZE AND THE NATIONAL BOOK AWARD • Selected by the Modern Library as one of the 100 best nonfiction books of all time. This classic biography is the story of seven men—a naturalist, a writer, a lover, a hunter, a ranchman, a soldier, and a politician—who merged at age forty-two to become the youngest President in history.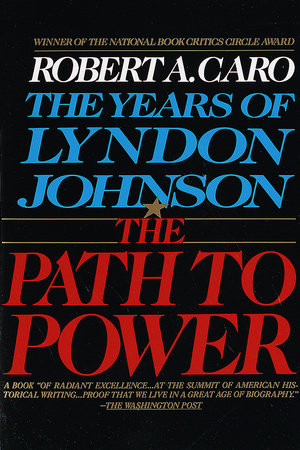 THE PATH TO POWER: THE YEARS OF LYNDON JOHNSON
by Robert A. Caro
The Path to Power, Book One,
reveals in extraordinary detail the genesis of the almost superhuman drive, energy, and urge to power that set LBJ apart. Chronicling the startling early emergence of Johnson's political genius, it follows him from his Texas boyhood through the years of the Depression in the Texas hill Country to the triumph of his congressional debut in New Deal Washington, to his heartbreaking defeat in his first race for the Senate, and his attainment, nonetheless, of the national power for which he hungered.
FOR YOUNGER READERS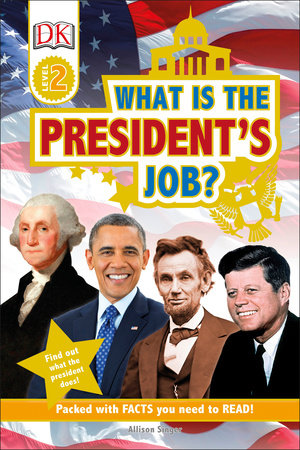 WHAT IS THE PRESIDENT'S JOB?
Find out what the president does as you learn about the executive branch of government and see what a day in the life of the commander in chief is really like.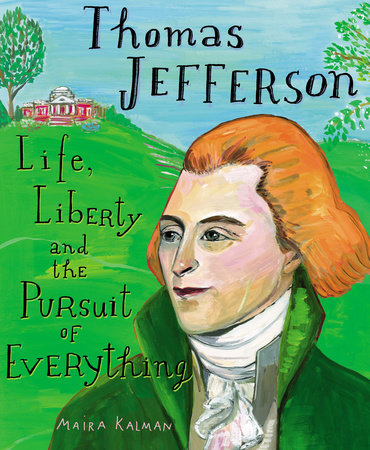 THOMAS JEFFERSON: LIFE< LIBERTY AND THE PURSUIT OF EVERYTHING
by Maira Kalman Renowned artist Maira Kalman sheds light on the fascinating life and interests of the Renaissance man who was our third president.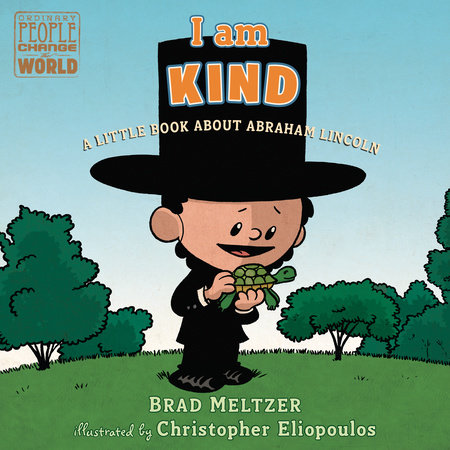 I AM KIND: A LITTLE BOOK ABOUT ABRAHAM LINCOLN
by Brad Meltzer and Christopher Eliopoulos This friendly, fun biography series focuses on the traits that made our heroes great—the traits that kids can aspire to in order to live heroically themselves. The short text focuses on drawing inspiration from these iconic heroes, and includes an interactive element and factual tidbits that young kids will be able to connect with. This volume tells the story of Abraham Lincoln, America's sixteenth president. For more on these and related titles visit: 
PRESIDENTS DAY
---
There's a Book for That! 
is brought to you by Penguin Random House's Sales department. Please follow our Tumblr by clicking 
here
—and share this link with your accounts: 
theresabookforthat.tumblr.com
. Thank you!