Amy Kaufman
March 5, 2018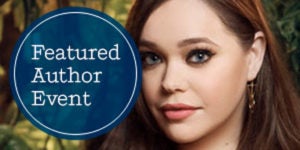 Be part of the launch of Amy Kaufman's highly anticipated BACHELOR NATION: Inside The World of America's Favorite Guilty Pleasure (Dutton) at the Strand Book Store in NYC on Wednesday, March 7.  Amy will be in conversation with Emma Gray and Claire Fallon, hosts of Huffington Post's Here to Make Friends podcast. The event will begin at 7:00 in the Rare Books Room, where wine will be served.  Please RSVP here.
expand
BACHELOR NATION is the first behind-the-scenes, unauthorized look into the reality television phenomenon. 
Los Angeles Times
 journalist Amy Kaufman is a proud member of Bachelor Nation and has a long history with the franchise–ABC even banned her from attending show events after her coverage of the program got a little too real for its liking. She has interviewed dozens of producers, contestants, and celebrity fans to give readers never-before-told details of the show's inner workings: what it's like to be trapped in the mansion "bubble"; dark, juicy tales of producer manipulation; and revelations about the alcohol-fueled debauchery that occurs long before the fantasy suite.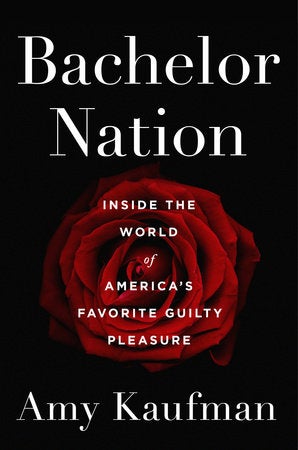 Kaufman also explores what our fascination means, culturally: what the show says about the way we view so-called ideal suitors, our subconscious yearning for fairy-tale romance, and how this enduring television show has shaped society's feelings about love, marriage, and feminism by appealing to a marriage plot that's as old as Jane Austen. Amy Kaufman is a staff writer at the 
Los Angeles Times
, where she has covered film, celebrity, and pop culture since 2009. On the beat, she reports from industry events like the Academy Awards, the Sundance Film Festival and the Grammys. In addition to profiling hundreds of stars–Lady Gaga, Julia Roberts, Stevie Nicks, Jane Goodall–she has broken major investigative stories on sexual harassment in Hollywood.