arianna huffington
January 2, 2018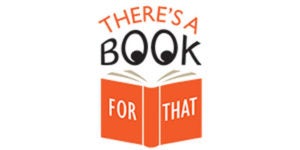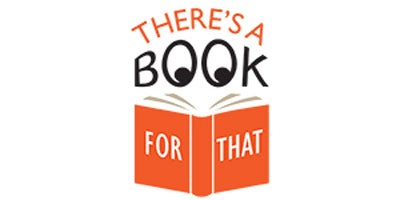 Welcome 2018! Have you declared any New Years' resolutions? Or do you not participate in that tradition? Whatever one's perspective on the need or efficacy of New Years' resolutions, the common goals of weight loss, eating healthier, exercising more start with that most basic need: sleep. 
expand
Research has shown that to help you lose weight, eat healthier, and feel better, resolve to fix your sleeping habits. Sleep deprivation has been linked to a wide range of health issues, including heart disease and decreased sex drive. In several recent studies, individuals with disrupted sleep had higher levels of proteins associated with Alzheimer's and dementia. Common advice is to take a book, not a screen, to bed. So to help you keep sharp, live long and prosper we offer the following books for your sleep health.
FEATURED TITLES: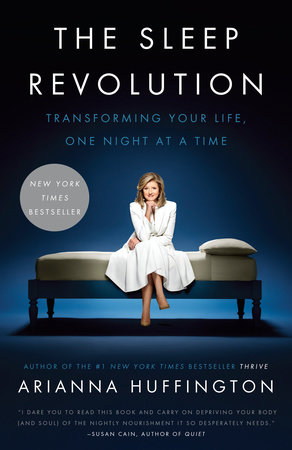 THE SLEEP REVOLUTION: TRANSFORMING YOUR LIFE, ONE NIGHT AT A TIME
by Arianna Huffington Arianna Huffington, founder of the health and wellness startup Thrive Global, the cofounder and former editor in chief of the Huffington Post, delves into sleep which, she writes, is one of humanity's great unifiers, binding us to each other. In 
The Sleep Revolution
, Arianna explores all the latest science on what exactly is going on while we sleep and dream. She takes on the sleeping pill industry, and all the ways our addiction to technology disrupts our sleep. She also
offers a range of recommendations and tips from leading scientists on how we can get better and more restorative sleep, and harness its incredible power.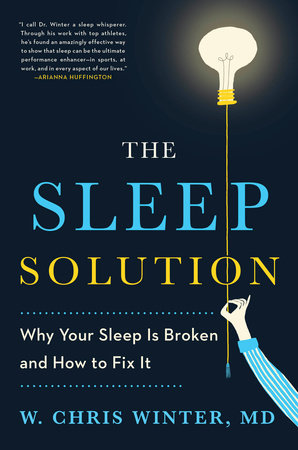 THE SLEEP SOLUTION: WHY YOUR SLEEP IS BROKEN AND HOW TO FIX IT
by W. Chris Winter, M.D. Drawing on his twenty-four years of experience within the field, neurologist W. Chris Winter will help you understand how sleep works and the ways in which food, light, and other activities act to help or hurt the process. Dubbed the "Sleep Whisperer" by Arianna Huffington, Dr. Winter is an international expert on sleep and has helped more than 10,000 patients rest better at night, including countless professional athletes. Now, he's bringing his experiences out from under the covers—redefining what it means to have optimal sleep and get the ZZZs you really need…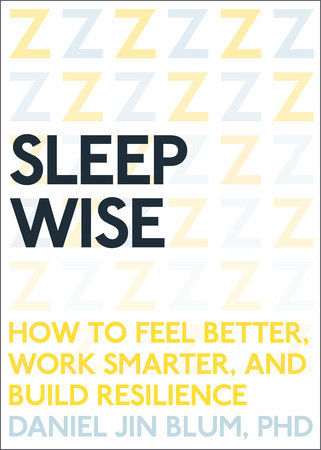 SLEEP WISE: HOW TO FEEL BETTER, WORK SMARTER, AND BUILD RESILIENCE
by Daniel Blum The Center for Disease Control considers insufficient sleep a national public health epidemic— nearly 30% of adults and two–thirds of all high school students report they regularly get insufficient sleep. In Sleep Wise, Dr. Daniel Blum discusses the everyday activities and habits that play a major role in shaping sleep and overall health, including physical exercise and diet. Sleep Wise incorporates sleep science, mindfulness practices related to sleep, and real–world examples and anecdotes to support a mindful, sustainable sleep practice. Anybody who has trouble sleeping will be relieved to have this enjoyable, effective manual at their bedside.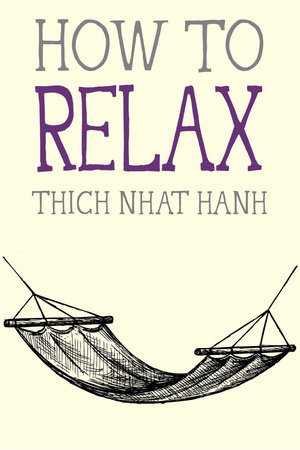 HOW TO RELAX
by Thich Nhat Hanh
How to Relax
is part of The Mindfulness Essentials series of how-to titles by Zen Master Thich Nhat Hanh, introducing beginners and reminding seasoned practitioners of the essentials of mindfulness practice. Pocket-sized, with original two color illustrations by Jason DeAntonis, How to Relax shows how critical it is to regularly interrupt the hub-bub and routine of our lives to stop, relax mindfully, and recharge.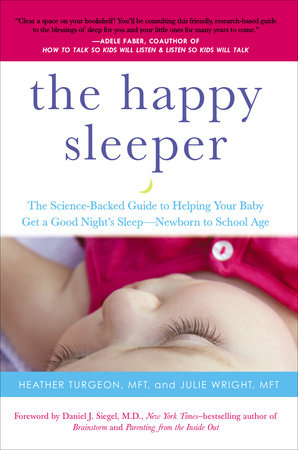 THE HAPPY SLEEPER: THE SCIENCE-BACKED GUIDE TO HELPING YOUR BABY GET A GOOD NIGHT'S SLEEP-NEWBORN TO SCHOOL AGE
by Heather Turgeon MFT, Julie Wright MFT In
The Happy Sleeper
child sleep experts Heather Turgeon and Julie Wright offer a research-based guide to helping children do what comes naturally—sleeping through the night.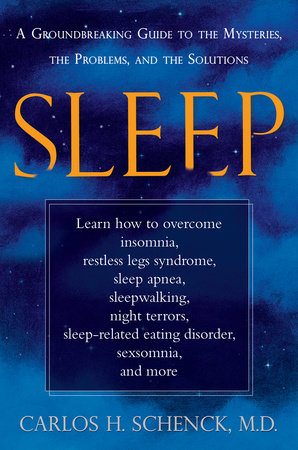 SLEEP: A GROUNDBREAKING GUIDE TO THE MYSTERIES, THE PROBLEMS, AND THE SOLUTIONS
By Carlos H. Schenck We spend more than 200,000 hours sleeping in a lifetime, the equivalent of more than 8,000 days. Yet research has only just begun to decode the mysteries behind what can go wrong. Here, Dr. Carlos H. Schenck, one of the most prominent sleep doctors and researchers in the country, takes us on an incredible journey into the mechanisms of sleep, and the spectrum of disorders that can occur when these mechanisms go bizarrely awry.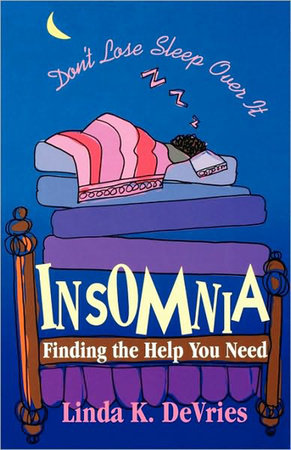 INSOMNIA: FINDING THE HELP YOU NEED
by Linda K. DeVries Take the dread out of going to bed! Linda DeVries offers information about the causes and treatments of sleep disorders. Self-tests will help you identify the physical and emotional factors contributing to your insomnia along with loads of tips for sleeping better.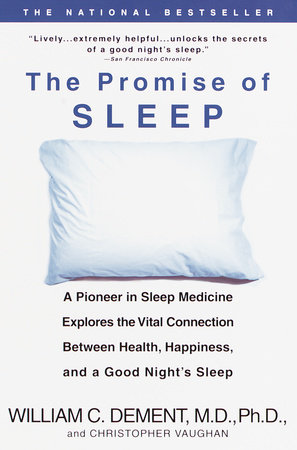 THE PROMISE OF SLEEP: A PIONEER IN SLEEP MEDICINE EXPLORES THE VITAL CONNECTION BETWEEN HEALTH, HAPPINESS, AND A GOOD NIGHT'S SLEEP
by William C. Dement In this groundbreaking book, based on decades of study on the frontiers of sleep science, Dr. William Dement, founder and director of the Stanford University Sleep Research Center, explains what happens when we sleep, when we don't, and how we can reclaim the most powerful–and underrated–health miracle of all. For more on these and related titles visit the collection
Sleep Better
Read more:
10 Things to Hate about Sleep Loss
(WEB MD)
How Does Insomnia Affect Your Physical Health?
(Bustle)
---
There's a Book for That!
is brought to you by Penguin Random House's Sales department. Please follow our Tumblr by clicking 
here
—and share this link with your accounts: 
theresabookforthat.tumblr.com
. Thank you! Did you see something on the news or read about something on your commute? Perhaps you noticed something trending on Twitter? Did you think: "There's a book for that!"? Then please, send it our way at 
theresabookforthat@penguinrandomhouse.com
December 5, 2017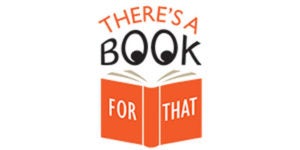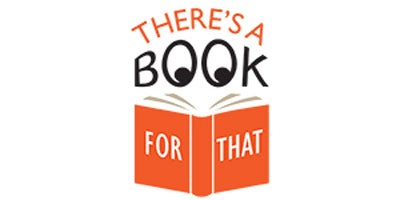 Inspired by December's highly anticipated movie, The Post (directed by Stephen Spielberg and starring Meryl Streep and Tom Hanks) about Washington Post journalists Katharine Graham and Ben Bradlee, this week we highlight some of the most important women journalists of our day, in memoir and investigative reporting.
expand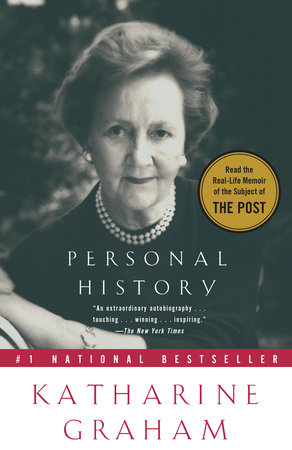 PERSONAL HISTORY
by Katharine Graham
Winner of the Pulitzer Prize for Biography
As seen in the new movie
The Post
, here is the captivating, inside story of the woman who helmed the Washington Post during one of the most turbulent periods in the history of American media. Graham piloted the Washington Post through the scandals of the Pentagon Papers and Watergate, and tells her story—one that is extraordinary both for the events it encompasses and for the courage, candor, and dignity of its telling.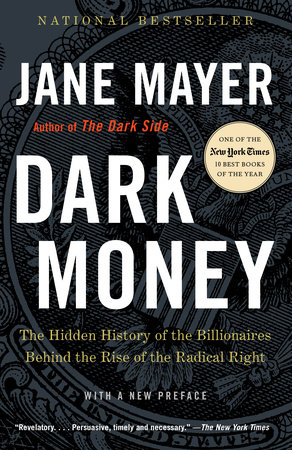 DARK MONEY: THE HIDDEN HISTORY OF THE BILLIONAIRES BEHIND THE RISE OF THE RADICAL RIGHT
by Jane Mayer In this electrifying narrative history, bestselling author and award-winning investigative reporter Jane Mayer uncovers the powerful group of immensely wealthy ideologues who are shaping the fate of America. Why is America living in an age of profound and widening economic inequality? Why have even modest attempts to address climate change been defeated again and again? Why do hedge-fund billionaires pay a far lower tax rate than middle-class workers? In a riveting and indelible feat of reporting, Jane Mayer illuminates the history of an elite cadre of plutocrats—headed by the Kochs, the Scaifes, the Olins, and the Bradleys—who have bankrolled a systematic plan to fundamentally alter the American political system.
MY LIFE ON THE ROAD: A MEMOIR
by Gloria Steinem From journalist, activist, and international icon Gloria Steinem comes her first book in twenty years, a memoir of a lifetime of listening and learning from people, traveling America and the world. Gloria Steinem had an itinerant childhood. Every fall, her father would pack the family into the car and they would drive across the country, in search of their next adventure. The seeds were planted: Steinem would spend much of her life on the road, as a journalist, organizer, activist, and speaker.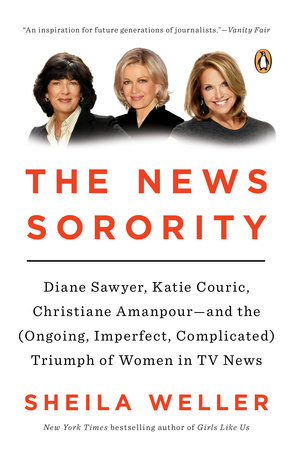 THE NEWS SORORITY
by Sheila Weller Diane Sawyer, Katie Couric, Christiane Amanpour--and the (Ongoing, Imperfect, Complicated) Triumph of Women in TV News by Sheila Weller For decades, women battered the walls of the male fortress of television journalism. After fierce struggles, three women—Diane Sawyer, Katie Couric, and Christiane Amanpour—broke into the newsroom's once impenetrable "boys' club." These women were not simply pathbreakers, but wildly gifted journalists whose unique talents enabled them to climb to the top of the corporate ladder and transform the way Americans received their news. Drawing on exclusive interviews with their colleagues and intimates from childhood on, The News Sorority crafts a lively and exhilarating narrative.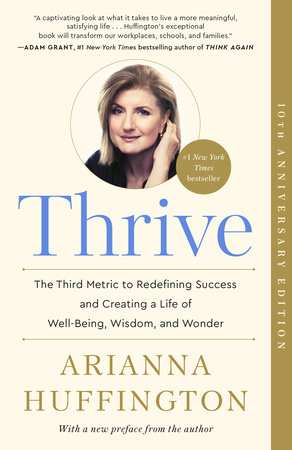 THRIVE: THE THIRD METRIC TO REDEFINING SUCCESS AND CREATING A LIFE OF WELL-BEING, WISDOM, AND WONDER
by Arianna Huffington In
Thrive
, Arianna Huffington makes an impassioned and compelling case for the need to redefine what it means to be successful in today's world.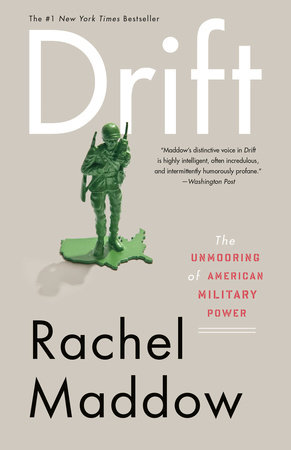 DRIFT: THE UNMOORING OF AMERICAN MILITARY POWER
by Rachel Maddow Written with bracing wit and intelligence, Rachel Maddow's
Drift
argues that we've drifted away from America's original ideals and become a nation weirdly at peace with perpetual war.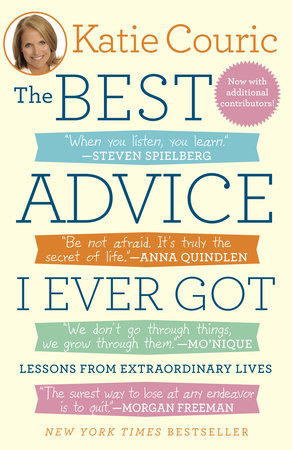 THE BEST ADVICE I EVER GOT: LESSONS FROM EXTRAORDINARY LIVES
by Katie Couric In this stirring and transformative book Katie Couric distills the wisdom of some of the biggest names in film, politics, sports, literature and more.  Visionaries and leaders like Maya Angelou, Jimmy Carter, Steven Spielberg, Meryl Streep, and Malcolm Gladwell share invaluable, hard-won insights about life, success and happiness—how to take chances, follow one's passions, overcome adversity and inertia, and more. Along the way, Katie Couric reflects on her own life, and on the shared wisdom—and occasional missteps—that have guided her from her early days as a desk assistant at ABC to her groundbreaking work as a broadcast journalist.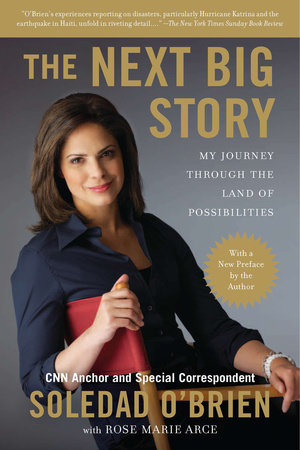 THE NEXT BIG STORY: MY JOURNEY THROUGH THE LAND OF POSSIBILITIES
by Soledad O'Brien Former top CNN anchor and special correspondent Soledad O'Brien delivers a highly personal look at her biggest reporting moments from Hurricane Katrina, the tsunami in Southeast Asia, the devastating Haiti earthquake, and to the historic 2008 U.S. elections and high profile interviews with everyday Americans. Drawing on her own unique background as well as her experiences at the front lines of the most provocative issues in today's society, and from her work on the acclaimed documentaries Black in America and Latino in America, O'Brien offers her candid, clear-eyed take on where we are as a country and where we're going. What emerges is both an inspiring message of hope and a glimpse into the heart and soul of one of America's most straight-talking reporters.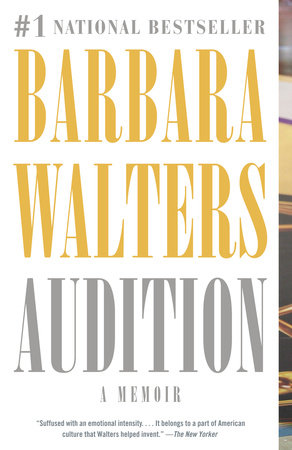 AU
DITION: A MEMOIR
by Barbara Walters The most important woman in the history of television journalism gives us her inspiring and riveting memoir. After more than fifty years of interviewing heads of state, world leaders, movie stars, criminals, murderers, inspirational figures, and celebrities of all kinds, Barbara Walters has turned her gift for examination onto herself to reveal the forces that shaped her extraordinary life.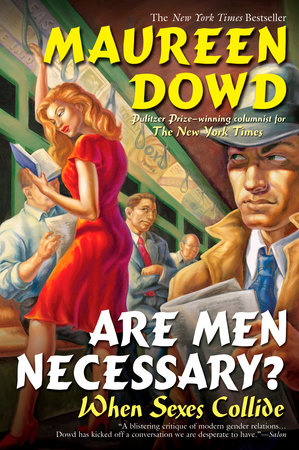 ARE MEN NECESSARY?: WHEN SEXES COLLIDE
by Maureen Dowd Outspoken, Pulitzer Prize-winning New York Times Op-Ed columnist Maureen Dowd tackles the hot-button topic of gender politics in this witty and wide-ranging book. She looks at the state of the sexual union, raising bold questions and examining everything from economics and presidential politics to pop culture and the "why?" of the Y chromosome. In our ever-changing culture where locker room talk has become the talk of the town,
Are Men Necessary
? For more information on these and related titles visit
Women in Journalism
---
There's a Book for That! 
is brought to you by Penguin Random House's Sales department. Please follow our Tumblr by clicking 
here
—and share this link with your accounts: 
theresabookforthat.tumblr.com
. Thank you! Did you see something on the news or read about something on your commute? Perhaps you noticed something trending on Twitter? Did you think: "There's a book for that!"? Then please, send it our way at 
theresabookforthat@penguinrandomhouse.com