art garfunkel
January 2, 2018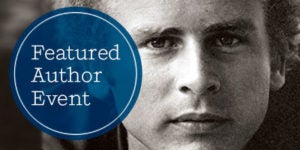 World renowned singer Art Garfunkel will discuss his new memoir WHAT IS IT ALL BUT LUMINOUS: Notes from an Underground Man (Knopf) at Barnes & Noble on Wednesday, January 10 beginning at 7:00 pm.  He will be in conversation with Victoria Wilson, vice president and senior editor at Alfred A.  Knopf.  Mr. Garfunkel will not be signing books at this event, however pre-signed copies will be available.
expand
From the golden-haired, curly-headed half of Simon & Garfunkel, a memoir (of sorts)—moving, lyrical impressions, interspersed throughout a narrative, punctuated by poetry, musings, lists of resonant books loved and admired, revealing a life and the making of a musician, that show us, as well, the evolution of a man, a portrait of a life-long friendship and of a collaboration that became the most successful singing duo in the roiling age that embraced, and was defined by, their pathfinding folk-rock music.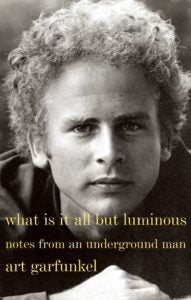 "It's hard to imagine any single word that would accurately describe this book . . . an entertaining volume that's more fun to read than a conventional memoir might have been."
—The Wall Street Journal
Art Garfunkel attended Columbia University, where he earned a master's degree in mathematics. He performed with Paul Simon as Simon & Garfunkel from 1963 to 1970. Garfunkel, with Paul Simon, has been the recipient of six Grammys, the Grammy Lifetime Achievement Award, and in 1990 was inducted into the Rock & Roll Hall of Fame. He continues to travel around the world giving concert performances and has produced twelve solo albums since 1973.