Asian Pacific Heritage Month
May 19, 2016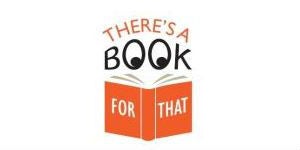 Since 1990, during the month of May, America has celebrated the historic and cultural contributions of Asian Americans and Pacific Islanders to our society. In honor of this special month, we've compiled a list of books that represent authentic Asian Pacific American voices on merging cultures, identity questions, discrimination, language barriers, religion, history, family, education, and the future.
expand
Learn more about Asian Pacific Heritage Month by visiting the official website: 
asianpacificheritage.gov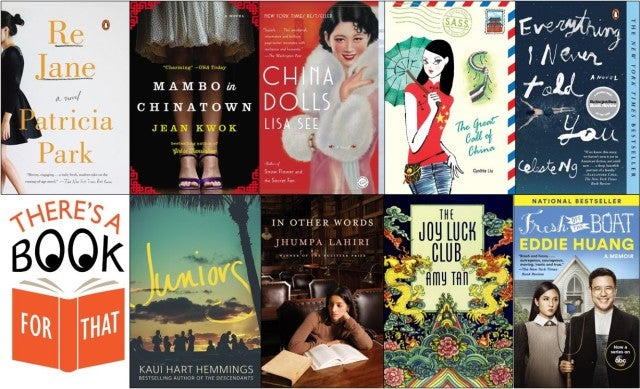 FEATURED TITLES
Everything I Never Told You
 by 
Celeste Ng
A haunting debut novel about a mixed-race family living in 1970s Ohio, and what happens when their favorite daughter is found drowned at the bottom of a lake near their home.
Re Jane
 by 
Patricia Park
Journeying from Queens to Brooklyn to Seoul, and back, this is a fresh, contemporary retelling of Jane Eyre and a poignant Korean American debut.
In Other Words
 by 
Jhumpa Lahiri
Presented in a dual-language format, this is a wholly original book about exile, linguistic and otherwise, written with an intensity and clarity not seen since Vladimir Nabokov: a startling act of self-reflection and a provocative exploration of belonging and reinvention.
The Joy Luck Club
 by 
Amy Tan
In 1949 four Chinese women, recent immigrants to San Francisco, begin meeting to eat dim sum, play mahjong, and talk. United in shared unspeakable loss and hope, they call themselves the Joy Luck Club.
Mambo in Chinatown
 by 
Jean Kwok
From the bestselling author of Girl in Translation, an inspiring novel about a young woman torn between her family duties in Chinatown and her escape into a more Western world.
Fresh Off the Boat
 by 
Eddie Huang
Now a hit series on ABC, this is the story of a Chinese-American kid trying to find himself ten thousand miles from his legacy and anchored only by his conflicted love for his family, hip hop culture, and his passion for food.
China Dolls
 by 
Lisa See
In 1938, three women from very different Asian backgrounds meet by chance, quickly becoming best friends. They are inseparable until a surprise attack on Pearl Harbor when secrets are exposed and betrayal changes everything.
BOOKS FOR YOUNG READERS
Great Call of China
 by 
Cynthea Liu
Chinese-born Cece was adopted by American parents. Eager to explore her roots, she jumps at the chance to attend the S.A.S.S. program in Xi'an, China. But when she arrives, she receives quite a culture shock. And the closer she comes to finding out about her birth parents, the more apprehensive she gets.
Juniors
 by 
Kaui Hart Hemmings
Part Hawaiian, part Mainlander, Lea Lane has lived in between all her life. But it isn't until junior year that she learns how to do it on her own terms. For more on these and related titles visit the collection: 
Asian Pacific American Heritage