barbara park
May 11, 2017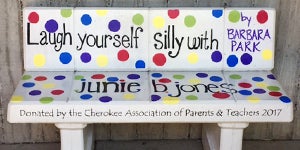 The first Literary Landmark in Arizona was presented in honor of the late Junie B. Jones author Barbara Park, in partnership with the Arizona Center for the Book at Arizona State Library and Random House Children's Books. The landmark designation was Cherokee Elementary School in Paradise Valley, AZ, which served as the inspiration for Junie B. Jones.
expand
Ms. Park wrote 
JUNIE B. JONES AND THE STUPID SMELLY BUS
(Random House Children's Books), the first book in her bestselling series, after she found a young Cherokee student walking home after he missed the school bus.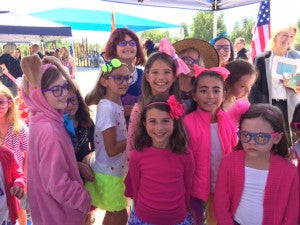 The entire school took part in the dedication and celebration on Friday, May 5. There were many special guests on hand, including Ms. Park's family and friends, the Arizona Secretary of State, the Superintendent of the Scottsdale Unified School District, as well as local Girl and Boy Scout troops. Many of the children were dressed as Junie B. Jones, and the entire school was decorated with artwork that students created from the series.  Part of the inscription on the commemorative plaque reads: "Cherokee Elementary will always consider itself to be Barbara Park's home school." The Literary Landmark program is administered by United for Libraries. More than 150 Literary Landmarks across the United States have been dedicated since the program began in 1986.  Any library or group may apply for a Literary Landmark through United for Libraries. For more information, click 
here
.