book of the month
January 2, 2018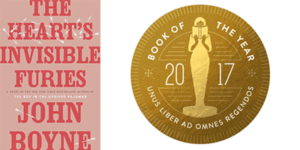 Book of the Month has announced that its more than 100,000 members elected John Boyne's THE HEART'S INVISIBLE FURIES (Hogarth) as the 2017 Book of the Year Award winner.  Boyne, a highly-acclaimed author living in Ireland, wins the $10,000 grand prize and his novel will be reprinted in a special limited edition rose gold jacket, available exclusively to Book of the Month members.  
expand
[caption id="attachment_9033" align="alignright" width="266"]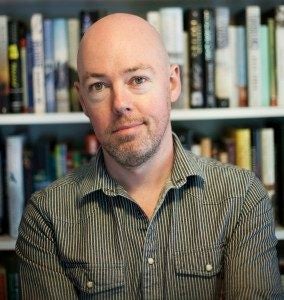 John Boyne
Credit: Rich Gilligan[/caption] THE HEART'S INVISIBLE FURIES
is a heartfelt, humorous, unforgettable journey about a boy born in post-war Ireland to adoptive parents. The novel tracks his struggles with identity, religion and sexuality from the 1940s through present day.  Book of the Month members describe the work as "simultaneously heartbreaking and hopeful," "eye-opening," "a thing of beauty," and "actual perfection."  It's big, bawdy, and brimming with heart. "The Book of the Year award is an opportunity for our more than 100,000 members to recognize and celebrate their favorite books," said John Lippman, CEO of Book of the Month. "We pride ourselves on introducing readers to books they might not have picked up otherwise, but fall in love with once they do. It's always gratifying to see that we're doing exactly what we set out to do. Congratulations to John Boyne, Crown Publishing Group, and Penguin Random House on this well-deserved award." In the UK, THE HEART'S INVISIBLE FURIES is one of the titles on the next Richard & Judy Book Club list. The  selections are made by celebrity couple Richard Madeley and Judy Finnigan from a longlist provided by a W H Smith reading team. John Boyne is the author of ten novels for adults, five for younger readers, and a collection of short stories. His 2006 novel,
THE BOY IN THE STRIPED PAJAMAS
, was an international bestseller, selling more than 7 million copies worldwide and being made into a film, a play, a ballet, and an opera.  In his native Ireland, he has won three Bord Gáis Irish Book Awards and been shortlisted on ten separate occasions. He has also won or been short-lsted for a host of international literary awards, including a Stonewall Honor Award and a Lambda Literary Award in the United States. His novels are published in more than fifty languages.