books on the delhi metro
October 30, 2017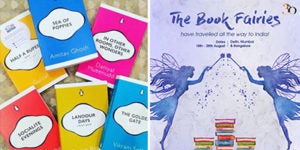 Penguin Random House India turns 30 this year. As an ongoing anniversary-year celebration, the company is engaging readers in creative new ways, from sharing backlist classics to producing a phenomenally popular crowd-sourced Twitter campaign.
expand
To kick off its anniversary celebration, the company created and published
Penguin 30

,
which contains excerpts from thirty of its most celebrated bestsellers published during the past three decades. Among them: Nehru's autobiography and such novels as Vikram Seth's
The Golden Gate,
Amitav Ghosh's
Sea of Poppies,
and Jhumpa Lahiri's
Unaccustomed Earth.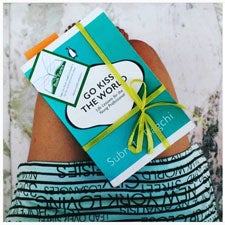 The volume received considerable attention nationally when PRH India collaborated with
The Book Fairies
, a worldwide initiative whose goal is sharing books with others by hiding them in public places. Several book fairies went on a special journey with a mission to hide thirty copies of the
Penguin 30
special anniversary edition throughout Delhi, Mumbai, and Bangalore. Participating local book lovers then went on a quest to find the volumes, using clues from the magical "
The Book Fairies
" portal on Instagram. The most adept book seekers posted photos of themselves and their finds. (View a selection:
@penguinindia
.)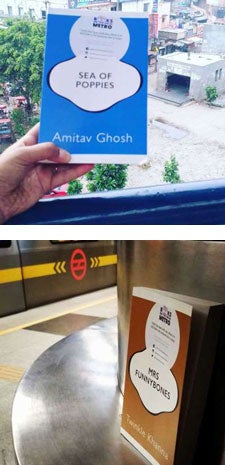 Similarly, and in keeping with its anniversary motto
#KeepReading
, PRH India partnered with
BODM
(
Books on the Delhi Metro
), and provided special anniversary editions that were placed at various metro stations at the Delhi Metro line for one week in August. Part of the great eye-catching appeal of the campaign was that the lovely anniversary special editions were color-coordinated with the metro lines: blue covers on the blue line; yellow covers on the yellow line; red on the red line; and so forth. What made the promotion extra-worthwhile is that
Books on the Delhi Metro
is a nonprofit initiative aimed at promoting reading while commuting. Reading initiatives by BODM have taken social media by storm recently as reading enthusiasts drop off books for people to pick up, read, and then return for others to enjoy reading, as they have. BODM shared updates on Facebook and Instagram regularly, as did PRH India's own social media pages. "We received extensive media coverage, word of mouth, and great satisfaction for our part in commuter book discovery, for this campaign," said Hemali Sodhi, SVP, Marketing, and Publisher, Children's, Penguin Random House India.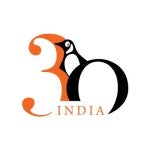 Launching a
#KeepTweeting
contest was an entirely different way of inviting audiences to join in the celebration. Twitter users were given the first line of a story and invited to keep adding the next lines until the story was complete. The idea was to create the first-ever short story with thirty lines to commemorate the 30th anniversary in India. Who knew turning thirty could be such fun and attract so many new readers to Penguin Random House India's great books?
To stay up-to-date on publishing news from India, visit:
www.penguin.co.in