brian f. martin
October 5, 2017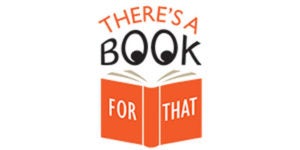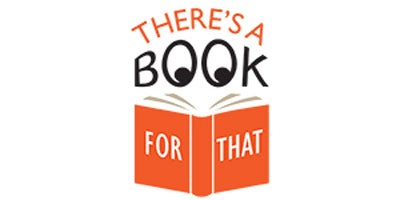 October is Domestic Violence Awareness Month. The National Coalition against Domestic Violence created and observed the first Domestic Violence Awareness Month in October 1987 and Congress designated it as such in 1989.
Domestic Violence Awareness Month events promote awareness, encourage reporting, provide safety for victims, encourage people to look out for one another, and ensure treatment is provided and administrative action taken when needed. It's a painful reality that deserves attention and gets better with education and compassion. It is our hope the following books will help:
expand
FEATURED TITLES
WHY DOES HE DO THAT?
 By Lundy Bancroft In this groundbreaking bestseller, Lundy Bancroft—a counselor who specializes in working with abusive men—uses his knowledge about how abusers think to help women recognize when they are being controlled or devalued in a relationship, and to find ways to get free of abuse.
INVINCIBLE: THE 10 LIES YOU LEARN GROWING UP WITH DOMESTIC VIOLENCE, AND THE TRUTHS TO SET YOU FREE
 by Brian F. Martin Through powerful first-person stories, including the author's own experiences, as well as insightful commentary based on the most recent social science and psychology research, 
Invincible 
not only offers a deeper understanding of the concerns and challenges of those who grew up with domestic violence, but also provides proven strategies everyone can use to reclaim their lives and futures. The author is donating all net royalties to the Childhood Domestic Violence Association.
ANGER: HOW TO LIVE WITH AND WITHOUT IT
 by Albert Ellis, Foreword by Raymond A. DiGiuseppe Anger. It's one of our most basic, and often most destructive, human emotions. And in today's world, it's a constant, escalating force, from road rage to domestic abuse, from teen violence to acts of terrorism. More than ever we need effective ways to live with it, understand it—and learn to deal with it.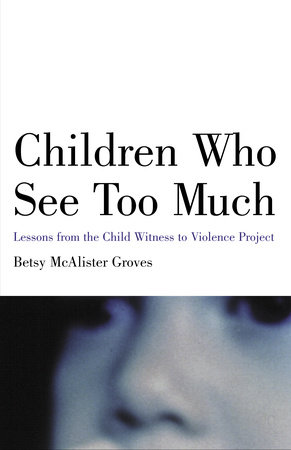 CHILDREN WHO SEE TOO MUCH: LESSONS FROM THE CHILD WITNESS TO VIOLENCE PROJECT
 by Betsy McAlister Groves Groves makes the powerful case that traumatic events carried out by family members carry the most severe psychological risks for very young children. She uses clinical case studies to show that being young does not protect against the lasting effects of witnessing violence, and she offers ways adults can help.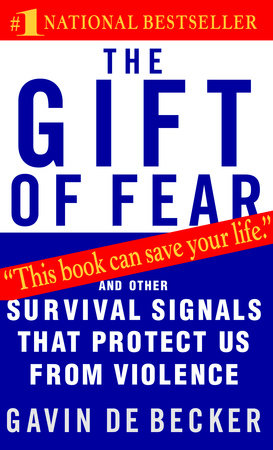 THE GIFT OF FEAR: AND OTHER SURVIVAL SIGNALS THAT PROTECT US FROM VIOLENCE
 by Gavin De Becker A date won't take "no" for an answer. The new nanny gives a mother an uneasy feeling. A stranger in a deserted parking lot offers unsolicited help. The threat of violence surrounds us every day. But we can protect ourselves, by learning to trust—and act on—our gut instincts.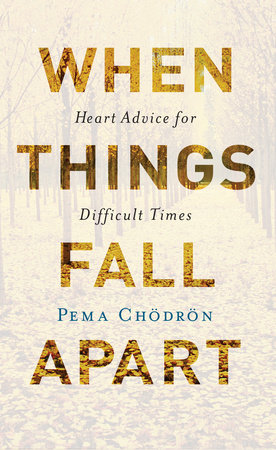 WHEN THINGS FALL APART: HEART ADVICE FOR DIFFICULT TIMES
 (20th Anniversary Edition) by Pema Chodron Pema Chödrön's perennially best-selling classic on overcoming life's difficulties draws from traditional Buddhist wisdom to offer life-changing tools for transforming suffering and negative patterns into habitual ease and boundless joy.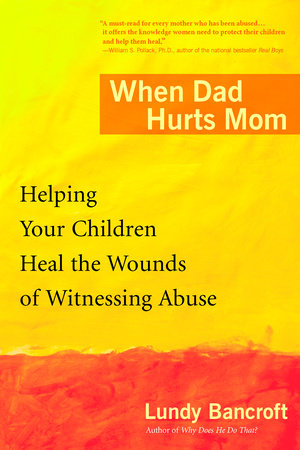 WHEN DAD HURTS MOM: HELPING YOUR CHILDREN HEAL THE WOUNDS OF WITNESSING ABUSE
 by Lundy Bancroft Written by a therapist who specializes in abusive men, this guide reveals how abusers interact with and manipulate children—and how mothers can help their children recover from the trauma of witnessing abuse. For more on these and related titles visit, 
Domestic Violence Awareness Month
---
There's a Book for That! 
is brought to you by Penguin Random House's Sales department. Please follow our Tumblr by clicking 
here
—and share this link with your accounts: 
theresabookforthat.tumblr.com
. Thank you! Did you see something on the news or read about something on your commute? Perhaps you noticed something trending on Twitter? Did you think: "There's a book for that!"? Then please, send it our way at 
theresabookforthat@penguinrandomhouse.com