brightly
December 18, 2017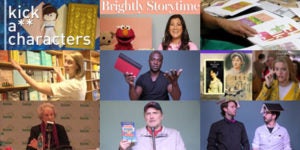 Our Penguin Random House Digital Video team created an amazing array of new and trending videos throughout 2017: from a fun parody of people trying books for the first time and Elmo's Trick Tongue Twisters to Norm Macdonald convincing readers to buy his book BASED ON A TRUE STORY and a BookCon 2017 panel featuring THE HANDMAID'S TALE author Margaret Atwood and showrunner Bruce Miller.  Watch and enjoy these videos below on Signature Views, Brightly and our Penguin Random House Channel.  
expand
  People Try Books for the First Time [Parody]: https://www.youtube.com/watch?v=OpyrUpGeXU8&t&feature=youtu.be Books Are Magic: Author Emma Straub's New Bookstore | Signature Views Mini-Doc: https://www.youtube.com/watch?v=tOs0xqJrT-8&t&feature=youtu.be Designing a Book Cover | Signature Views Mini-Doc: https://www.youtube.com/watch?v=9D5jvZbyA98&t&feature=youtu.be The Case for Book-to-Film Adaptations | Signature Views Mini-Doc:  https://www.youtube.com/watch?v=0az32iTWo68&feature=youtu.be Elmo's Tricky Tongue Twisters #readalong | Brightly Storytime: https://www.youtube.com/watch?v=sP8NiBI-vD0&t&feature=youtu.be Meet Elizabeth Bennet from PRIDE AND PREJUDICE by Jane Austen | kick-a** characters: https://www.youtube.com/watch?v=FznQfyecEIs&t&feature=youtu.be Norm Macdonald Convinces You to Buy His Book BASED ON A TRUE STORY: https://www.youtube.com/watch?v=lZrrfP1HrgM&t&feature=youtu.be THE HANDMAID'S TALE: Margaret Atwood and Showrunner Bruce Miller (full panel) | BookCon 2017: https://www.youtube.com/watch?v=tFqJ8wqUpwk&t&feature=youtu.be  
September 29, 2017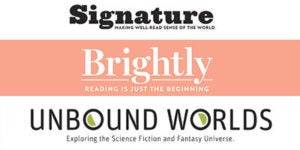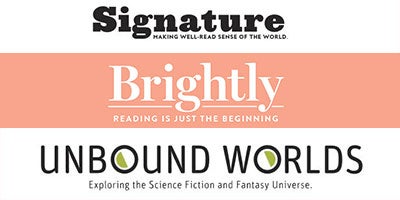 To mark, celebrate and note the importance of Banned Books Week (September 24 – 30), three of Penguin Random House's corporate verticals – Brightly, Signature, and Unbound Worlds – feature articles that highlight the ways in which banned books can immeasurably influence, shape and impact our lives.  
expand
In the
Brightly
article,
12 Authors on the Banned Books They'll Never Forget
, Brightly editors asked a range of Penguin Random House writers, including Andrew Clements, Danielle Younge-Ullman, Kate Shatz and Peter Brown Hoffmeister, to share and discuss the banned or challenged book that made a lasting impact on them as young people.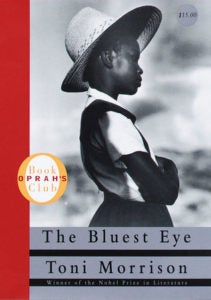 Hoffmeister said, "When Toni Morrison published her first novel, 
THE BLUEST EYE
, she knew she was writing something different, and right from the beginning of my first reading, that difference was apparent. I was a young, hopeful writer and I was reading widely — attempting to learn from the greats — when I came across Morrison's Dick-and-Jane primer material at the start of the seasonal chapters. Slowly, the Dick-and-Jane paragraphs transformed and I thought, 'This, this is what a book can do.' To read the complete Brightly article and learn what books other authors picked and why, click
here
. In his
Signature
article,
16 Quotes from Great Authors for Banned Books Week
, Tom Blunt wrote, it's important to remember what we do when we censor: we not only restrict the freedoms of the present, we commit violence against the freedoms of the past."  Blunt collected "quotes by authors reaching out from the past, in hopes of inspiring us to speak and read freely, confronting our own prejudices as well as others." Here are three author quotes: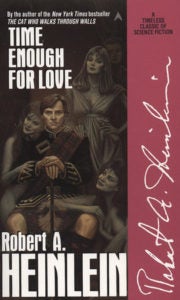 Judy Blume
, in a speech for Virtual Read Out, 2011: "Censors never go after books unless kids already like them. I don't even think they know to go after books until they know that children are interested in reading this book, therefore there must be something in it that's wrong."
Robert A. Heinlein
, 
TIME ENOUGH FOR LOVE
: "A society that gets rid of all its troublemakers goes downhill."
Henry Louis Gates, Jr
: "Censorship is to art as lynching is to justice." To see more author quotes and read the complete Signature article, click
here
.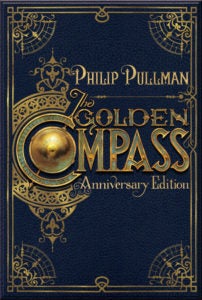 In his
Unbound Worlds
article,
The 3 Banned Books That Have Immeasurably Shaped My Life
, Shawn Speakman discusses Ray Bradbury's
Fahrenheit 451, The Qu'ran, and
Philip Pullman's
THE GOLDEN COMPASS
.  Speakman writes, "The attempted suppression of thought by some religious leaders is the key to how THE GOLDEN COMPASS shaped my life. Just like with the Quran, I saw 
Fahrenheit 451
 all over again, but it wasn't one religion trying to outlaw another religion. It was a religion trying to censor not only creativity but carefully-wrought criticism. I saw it all come together then. In their imagined protection of others, book banners crack open a door that could easily lead to Guy Montag's world. There are, of course, many different groups who attempt to ban books. Their reasons are as varied as they are. Religious extremism and the anti-intellectualism that often precludes it is my proverbial cross to bear in my own writing, so to speak. What is yours?" To read Speakman's complete Unbound Worlds article, click
here
.
Click
here
 to enter for your chance to win a personalized Banned Books Box filled with ten of your favorite books and a special banned books mug courtesy of Out of Print Clothing (No purchase necessary. US residents, 18+. Ends 9/30/17. See
Official Rules
.)
Also during Banned  Books Week, head over to 
Out of Print Clothing 
to find out how you can contribute to hurricane relief efforts through book donations from Penguin Random House. For each piece of Banned Books merchandise sold on the Out of Print website during Banned Books Week, September 24 – 30, Penguin Random House will donate one book in support of hurricane relief efforts through 
First Book
 up to 10,000 books. 
Click here
 to start browsing and give back.