bullies
August 9, 2017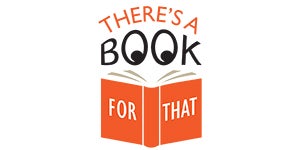 With the start of a new school year, students, parents, caregivers, and teachers have a lot on their minds. Bullying is, unfortunately, one of those things. It's a topic now frequently covered in fiction, with a widening focus on bullying that happens at all ages and looks at the causes (some titles include, or are even from, a bully's perspective). But books on bullying can also
expand
provide new perspectives to educators and to parents, allowing for discussions on empathy, fairness, and understanding.
FEATURED TITLES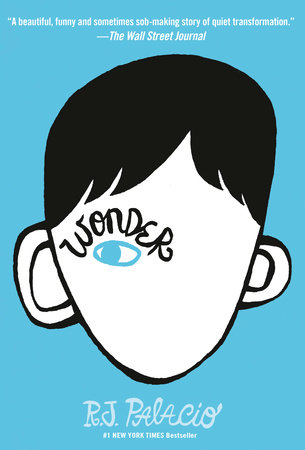 WONDER by R.J. Palacio
; ages 8-12 SOON TO BE A MAJOR MOTION PICTURE STARRING JULIA ROBERTS, OWEN WILSON, AND JACOB TREMBLAY! Over 6 million people have read the #1 
New York Times
 bestseller WONDER and have fallen in love with Auggie Pullman, an ordinary boy with an extraordinary face, it's also the book that inspired the Choose Kind movement. Take the pledge to Choose Kind 
here
! Learn about the 
Wonder Certified Kind Classroom Program
here
.
CONFESSIONS OF A FORMER BULLY by Trudy Ludwig
; ages 8-12 After Katie gets caught teasing a schoolmate, she's told to meet with Mrs. Petrowski, the school counselor, so she can make right her wrong and learn to be a better friend. Bothered at first, it doesn't take long before Katie realizes that bullying has hurt not only the people around her, but her, too. Told from the unusual point of view of the bullier rather than the bullied, 
Confessions of a Former Bully
 provides kids with real life tools they can use to identify and stop relational aggression.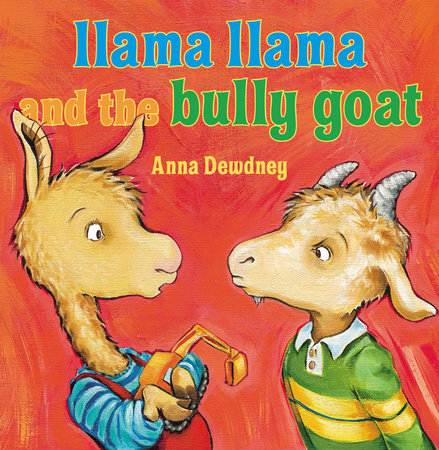 LLAMA LLAMA AND THE BULLY GOAT by Anna Dewdney
; ages 2-5 Llama Llama is learning lots of new things at school and making many friends. But when Gilroy Goat starts teasing him and some of their classmates, Llama Llama isn't sure what to do. And then he remembers what his teacher told him—walk away and tell someone. It works! But then Llama Llama feels badly. Can he and Gilroy try to be friends again?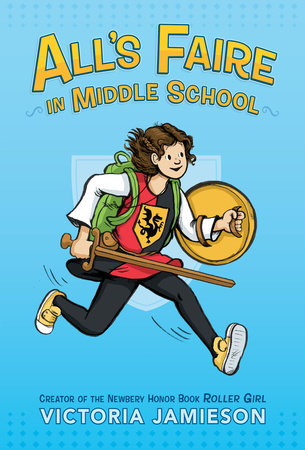 ALL'S FAIRE IN MIDDLE SCHOOL by Victoria Jamieson
; ages 8-12
Available September 5, 2017!
Calling all Raina Telgemeier fans! The Newbery Honor-winning author of 
Roller Girl
 is back with a heartwarming graphic novel about starting middle school, surviving your embarrassing family, and the Renaissance Faire.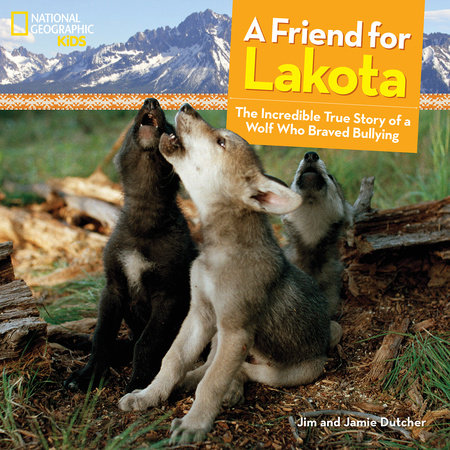 A FRIEND FOR LAKOTA by Jim Dutcher and Jamie Dutcher
; ages 4-8 The sweet tale of Lakota, the shy wolf pup, is sure to touch the heart of any animal lover. Readers will marvel at Lakota's strength growing up as the lowest-ranking and frequently picked-on member of a wolf pack until he finally finds that supportive and nurturing friend he's always wanted. The book also introduces young readers to the need for conservation awareness: through Lakota's life story, readers will come to understand the many challenges wolves in the wild face today.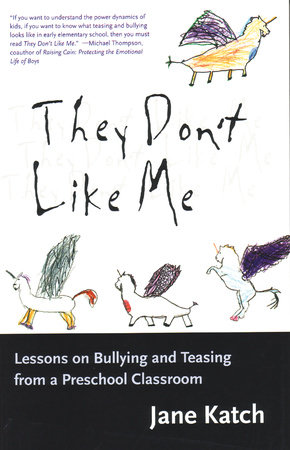 THEY DON'T LIKE ME: LESSONS ON BULLYING AND TEASING FROM A PRESCHOOL CLASSROOM by Jane Katch 
With her acute eye and deft pen, Katch watches her class of four- and five-year-olds begin to form exclusionary groups and tells us what happens as she tries to intervene. Talking with her brother, who teased her as a child; with high school kids; and, as always, with her class, Katch comes to new understandings of why some kids bully and scapegoat, how other kids get through the experience, and how she as a teacher might intervene. 
They Don't Like Me
 is at once a fascinating, absorbing look into the social lives of children and a book for teachers and parents who are trying to understand how to prevent exclusion and how to support children who are being teased and bullied.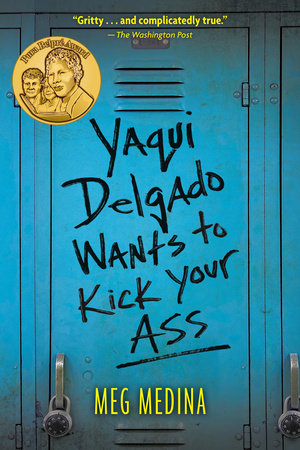 YAQUI DELGADO WANTS TO KICK YOUR ASS by Meg Medina
; ages 14 & up
Winner of the 2014 Pura Belpré Author Award
In Meg Medina's compelling new novel, a Latina teen is targeted by a bully at her new school — and must discover resources she never knew she had. Also available in a Spanish Edition 
here
. Find more books on bullying and bullying prevention at the 
collection on Edelweiss