Charity Miles
April 20, 2017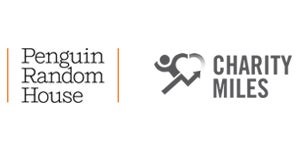 Earth Day is this Saturday, April 22. The #ProjectReadathon Million Minutes campaign will culminate on World Book Day, Sunday, April 23. With the help of Charity Miles, you can celebrate Earth Day and support #ProjectReadathon together.  And on Thursday, April 20, all of your contributions will be doubled!
expand
Convert Your Charity Miles to #ProjectReadathon Minutes
If you spend Earth Day outdoors being active – running, hiking, cycling – then you can track your miles with 
Charity Miles
, named one of the top running and walking apps in the App Store. Penguin Random House is partnering with this fitness tracking app for the duration of the #ProjectReadathon Million Minutes campaign. During #ProjectReadathon, users of the app will have the option to convert their miles into reading minutes and contribute to the Million Minutes goal, triggering book donations from us to Save the Children.
#ProjectReadathon Double Minutes Day
On Thursday, April 20, whether you track your miles with Charity Miles or read an excerpt on 
readwell.penguinrandomhouse.com
, the #ProjectReadathon Double Minutes day will allow you to double your impact.
Visit ReadWell.PenguinRandomHouse.com now to join

#ProjectReadathon

and #ReadWell.